Gautam Gambhir retires from all cricket: I've decided to make an announcement that I've dreaded all my life
The batsman, who scored more than 10,000 runs for his country across cricket's three formats, confirmed his decision via social media on Tuesday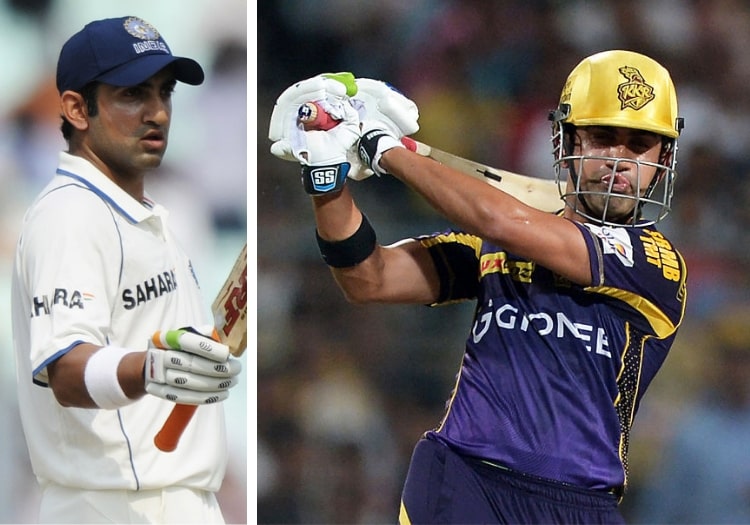 Former India international Gautam Gambhir has retired from cricket with immediate effect.
The batsman, who scored more than 10,000 runs for his country across cricket's three formats, confirmed his decision via social media on Tuesday.
"The most difficult decisions are often taken with the heaviest of hearts," a statement released via Facebook read.
"And with one heavy heart, I've decided to make an announcement that I've dreaded all my life."
Gambhir made his India debut in a one-day international against Bangladesh in Dhaka in 2003 and went on to make a total of 242 appearances for his country.
He hit nine Test hundreds and 11 in 50-over cricket, and surpassed 30,000 runs in all formats when his domestic record is taken into account.
"Despite all the aches and pains, fears and failures, I won't mind a repeat of this in my next life too," he said in a video which accompanied the statement.
"I think someone up there was writing my script but now it looks like he has run out of his ink."
Gambhir, a Delhi native, made his first-class debut in the 1999-2000 season. During his 19 years in the professional game he represented and latterly captained his hometown in the Ranji Trophy as well as turning out for Delhi Daredevils (now Capitals) and Kolkata Knight Riders in the Indian Premier League.
The left-hander won his first Test cap in 2004, against Australia in Mumbai, and while he did not get off to the finest of starts - recording scores of 3 and 1 - his 96 against South Africa in Kanpur less than three weeks later set him on the road to a distinguished career in Indian whites.
A first Test century arrived against Bangladesh that December and, though he had to wait nearly a year to break three figures for a second time, when he did so - in Mohali against the Aussies - it precipitated a massive purple patch of form.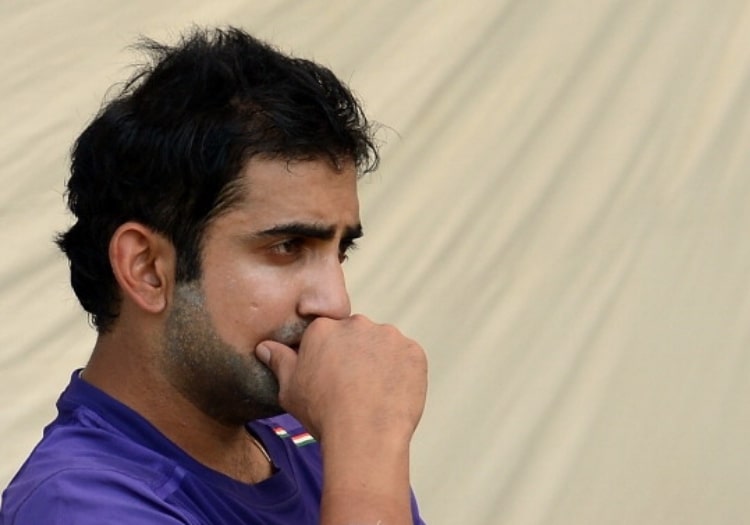 Gautam Gambhir has retired from all cricket
Between October 2008 and January 2010, Gambhir hit eight Test centuries and five fifties in 21 innings, including tons in five successive appearances - twice against New Zealand and Sri Lanka and once against Bangladesh. He was named ICC Test Batsman of the Year in 2009.
That was as good as it got at Test level, though, and the 116 in Chittagong at the end of the incredible hot streak proved to be his final hundred, despite Gambhir continuing to turn out for India until 2016. He played his final Test against England in Rajkot and retires with an average of 41.95 in the format.
In ODIs, Gambhir was more consistent. His 11 centuries were spread more evenly and when he made what proved to be his last 50-over appearance for his country in 2013 he had racked up more than 5,000 runs at 39.68. He was part of the India team which won the World Cup in 2011.
Over the past two years, however, with his international days behind him, Gambhir has found domestic life tough.
In April, he quit as Delhi Daredevils captain and his franchise ultimately finished bottom of the 2018 IPL table. In November, he relieved himself of the Delhi captaincy in the Ranji Trophy, stating his desire for the baton to be handed to someone younger.
That was seen at the time as indication he was ready to bring his career to a close. Those indications have proved correct.