England thrash cautious Australia at Chester-le-Street
England comfortably produced their second highest successful run-chase in ODIs to take a 4-0 series lead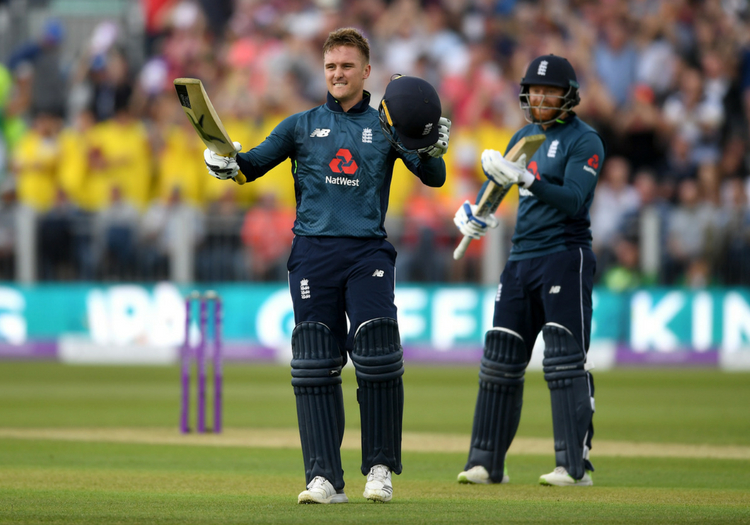 Chester-le-Street: England 314-4 beat Australia 310-8 by six wickets
On the longest day of the year, this series must be starting to feel like the longest of Tim Paine and Australia's careers.
After the ballistic assault at Trent Bridge two days ago, Chester-le-Street provided - perhaps unsurprisingly - something altogether more sedate.
In a match where two of your top three  hit hundreds - the other a half-century - you'd at least think the opposition would be under a bit of pressure, but once again England showed they don't suffer from altitude sickness.
After winning the toss and electing to bat first, Paine and Co could understandably be relatively satisfied with their work at 153-1 after 30 overs. But from there, the game plan felt flat.
The whole innings had a feel that Australia wanted to battle to get something decent on the board, something respectable, if not produce fireworks. 
Justin Langer's squad have been guilty of sloppiness in their batting so far this series, but here, with Aaron Finch back in an opening birth, the whole thing was a lot more organised, if a little boring.
Maybe Australia will take boring if it means not getting utterly destroyed every time they face this England side.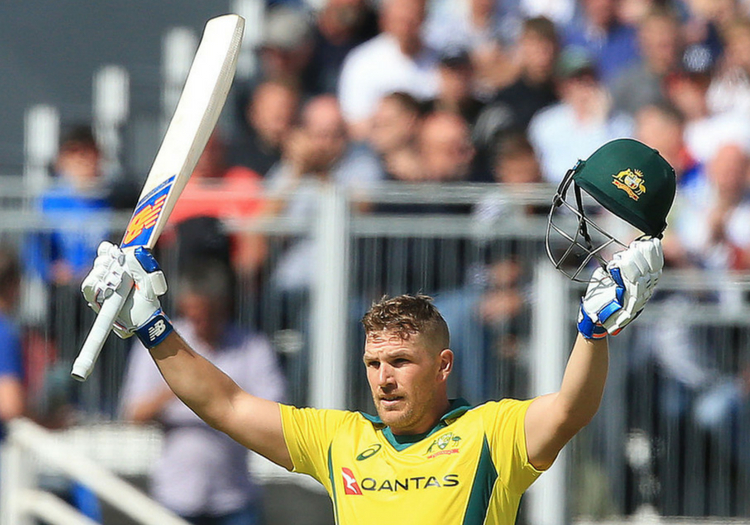 Aaron Finch struck his 11th ODI hundred
Dare it be said that the tourists' effort was all a bit England 2015 World Cup? Overmanaged, undercooked.
Perhaps you can call it progress. But that's not Australia. They needed to hurl some bloody caution into the Durham wind. It all felt a bit conservative. 
At 225-1 with 11 overs to go, they should have been going for 350+. As it was, there were confidence-boosting wickets for David Willey (4-43) and Mark Wood (2-49) as Australia shelled wickets and limped to 310-8.
It looked like they were carrying out a team-building exercise to try and claw some level of dignity back from the brink of despair. If that was the case, they were baby steps.
It was as if they hadn't watched England smash the best part of 500 out of the park on Tuesday.
There were positives there of course. Aaron Finch, sitting robustly back in his rightful place at the top of the order, hit his 11th ODI hundred, albeit at less than a run a ball.
Shaun Marsh looks more than useful - hitting his second hundred of the series - but neither could kick on and produce something game-breaking. Solid not sublime.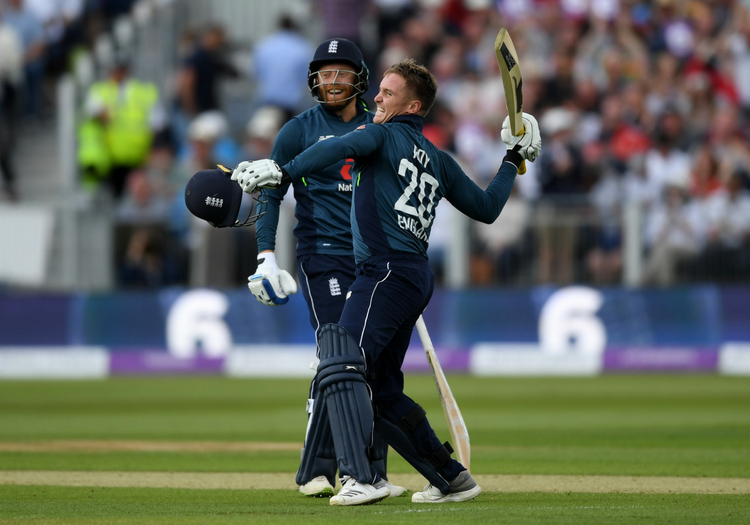 Jonny Bairstow and Jason Roy produced another fine opening stand
Talking down hundreds could be considered madness. But sublime madness is what it will take to beat England in this form.
The fact is, Australia's bowling attack have shown little to suggest they can cause England too many problems. A score marginally above 300 won't have England running scared. It's become a base score for Morgan's men. And so it proved.
England made Australia's sedate start look amateur as Jason Roy and Jonny Bairstow raced out of the traps once more. Roy reached his third straight fifty in the 10th over and the opening partnership passed 100 in the 14th.
Bairstow went to fifty two overs later and the ease and class he exudes is supreme. So much so now that half-centuries are becoming a matter of course. A fifty here, a fifty there, just another example of routine excellence from a human who has worked on his craft to such an extent he is now a master.
After missing out on a ton at Trent Bridge, Roy sped to his second hundred in three matches, launching the incoming Nathan Lyon for six to reach three figures. Lyon had him two balls later to frustrate the Surrey batsman but he'd already put England on the road to victory.
Bairstow guided a Stanlake delivery into the gloves of Paine on 79, meaning it would not be five ODI hundreds in seven matches for the Yorkshireman.
From there England got home comfortably despite losing Joe Root and the skipper along the way. The victory positions the hosts one match away from a series whitewash.