England "excited" at Lord's challenge, insists Jos Buttler
KISHAN VAGHELA AT LORD'S: The wicketkeeper-batsman also backed Jofra Archer to make an impact if he is called upon to replace the injured James Anderson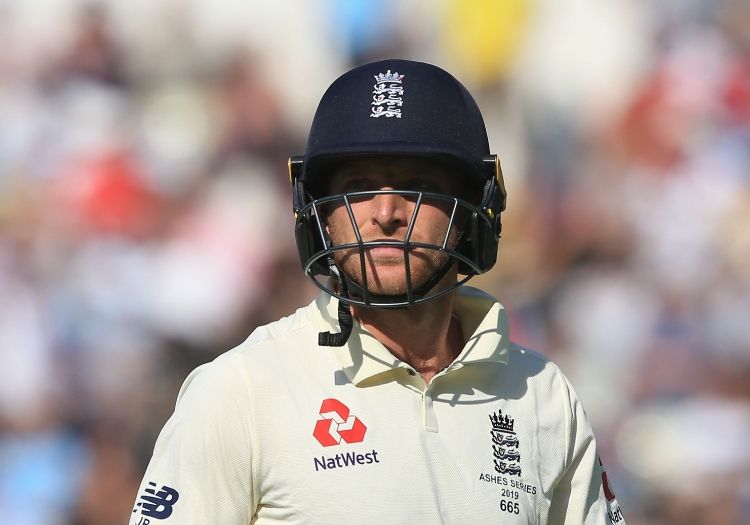 Excitement. Innovation. Those cricketing platitudes which are usually so commonplace, took on some meaning at Lord's on Thursday as the new Kookaburra Smartball, the world's first microchipped cricket ball, was tested by the likes of Marnus Labuschagne, Jos Buttler and Michael Kasprowicz.
That exhilirating thrill has come to encapsulate the summer of cricket so far, with the pinnacle of that elation arriving when Buttler completed the run out of Martin Guptill to spark wild celebrations at Lord's.
It is often difficult to perceive just when Buttler is himself excited, but as England prepare for the second Ashes Test at the venue of their famous victory over New Zealand last month, it is the mood the 28-year-old insists is pervading the camp.
"I think [we are looking at the second Test as] excitement at the challenge, I think we played some good cricket at Edgbaston but we didn't play well enough for long enough, and the challenge is still the same.
"Every time you come here to play at Lord's it is always special, especially in an Ashes Test, so we are looking forward to getting back together as a group and training and preparing well for the game.
"Sport moves on very fast. It is a huge challenge straight away after the World Cup, which is really exciting. I am trying to leave that behind, that is done now.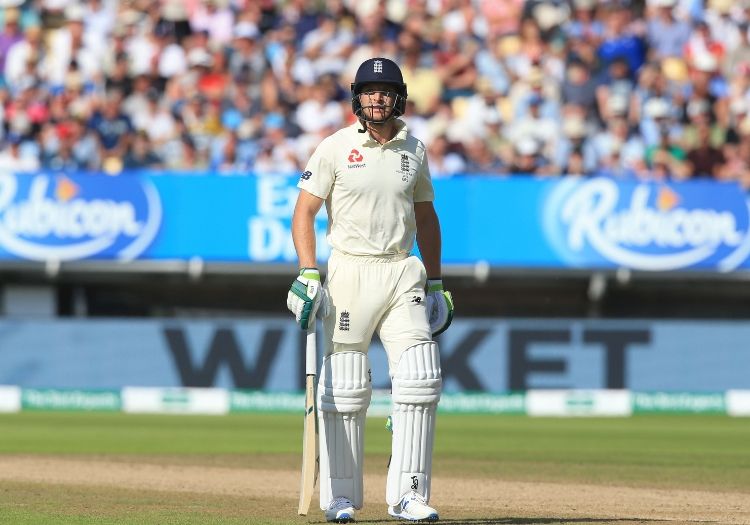 Buttler missed the Ireland Test as he was rested
"For us as English players to have two events such as this in our country at the same time is very special and that makes you incredibly excited.
"They are both huge challenges and the rest of the Ashes series is going to be great."
England's immediate challenge is decide the XI that should take to the field at Lord's on Wednesday, a situation which has been aggravated by the loss of James Anderson to a recurring calf injury.
Olly Stone's injury has therefore seemingly left Jofra Archer as the only man England can turn to to replace Anderson, but Buttler believes his preference of the red ball alongside his white-ball experience should help him perform well.
"He [Archer] has got that X factor. I think we have already seen in his short international career so far what an impact he has made.
"He has amazing skills with the white ball but talking to him he prefers bowling with the red one so it is exciting for us when he makes his mark. It is really exciting for the world to see him in the Test arena.
"There are no big expectations on him, and he tends to cope with those things quite well. He is a pretty laid back character who has an immense trust in his game, so if he gets his chance I expect him to perform very well.
"He is well versed in pressure situations in big games so international cricket is very suited to him."
Joe Root's side admittedly did not handle the pressure moments how they would have hoped at Edgbaston, yet among all the excitement of the innovative technology, Buttler's clear message to his teammates was one of calm.
"There is no need to panic, we are 1-0 down but there are four matches to go in the series.
"Test cricket is hard, you are playing against the best players in the world, and if you are not good enough for long enough you are not going to win the game.
"We know we have got a fantastic team and we come here full of excitement and belief that we are a good enough side and make it 1-1."
Buttler himself was not part of the team the last time England played in north-west London, when they beat Ireland by 143 runs.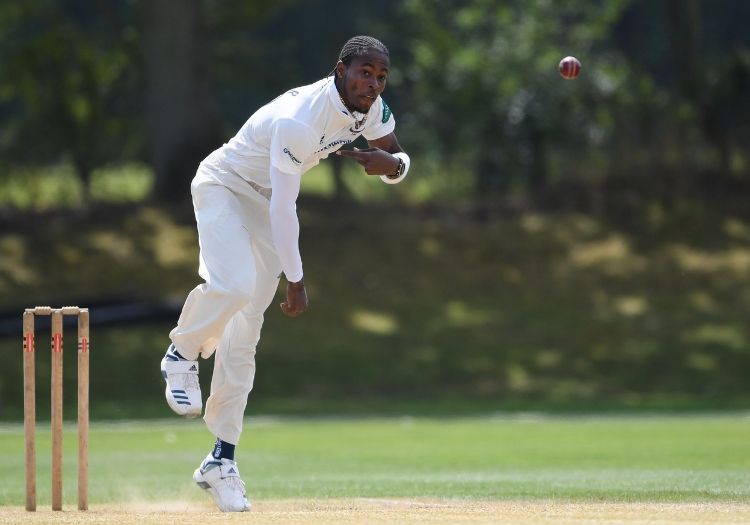 Jos Buttler has backed Jofra Archer to make an impact in Test cricket
However, some of the Lancashire wicketkeeper-batsman's teammates including Jonny Bairstow and Jason Roy did not benefit from a post-World Cup break.
Nevertheless, the 28-year-old dismissed claims that the side was feeling the effects of a World Cup hangover and stated he has been feeling in the form of his life for a while now.
"The World Cup is not a hindrance, it should be used as a positive. The feeling around the country, I think we will use the momentum of that.
"We don't need to use it as a negative. Of course it has gone now and we need to focus on Test cricket but there is no hangover from that.
"I have felt like I have been in good form for 18 months or so. I feel like I am the best version of myself that I have ever been. I have to take a lot of faith from that and give myself the best chance."
To celebrate England winning the World Cup you can subscribe to The Cricketer for just £20.19. Click here to learn more
Please ensure all fields are completed before submitting your comment!