ENGLAND REPORT CARD: Ben Stokes top of the class as the spinners struggle
The Cricketer runs the rule over the performances of England's players during the 2019 Cricket World Cup...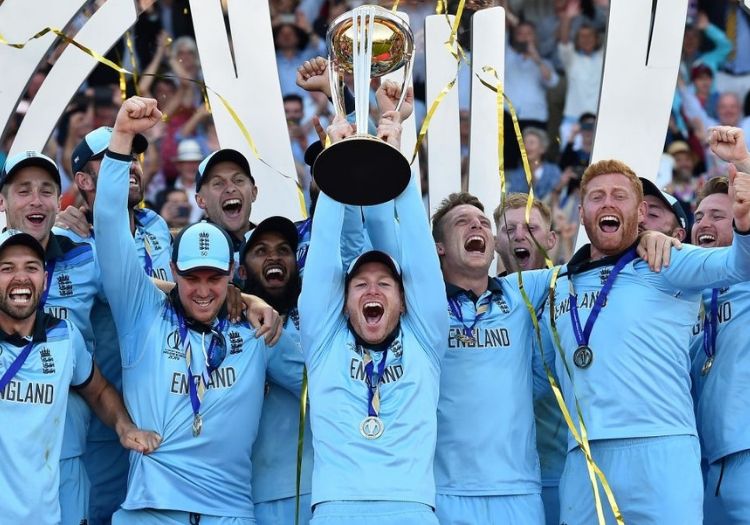 Eoin Morgan
11 matches, 371 runs, 41.22 batting average, 4 catches
England's greatest white-ball captain. Under Morgan's leadership, the ODI side has gone from being an international joke to world champions in just four years. He's given everything to the team and has finally been rewarded. 
However, his batting of late has been below par. Apart from that stunning innings against Afghanistan, he's been the weak link in England's top order this tournament. One suspects international retirement is just around the corner. 
B
Jos Buttler
11 matches, 312 runs, 34.66 batting average, 12 catches, 2 stumpings
Deserves this grade alone for his stunning performance at Lord's. His partnership with Ben Stokes was arguably the best in the history of ODI cricket; dragging the team from likely defeat to a chance of victory. 
And in the final ball of the super over – when it really, really, really mattered – he caught the ball and smashed the stumps to win the World Cup. Cometh the hour, cometh the man, as they say.
A-
Moeen Ali
5 matches, 75 runs, 18.75 batting average, 5 wickets, 46 bowling average, 3 catches
Not the tournament he would have hoped for. When it came clear to Morgan that spin wasn't going to win and Plunkett was, it was either Ali or Adil Rashid that would make way. 
He also failed when called upon with the bat, most notably against Sri Lanka in that shock defeat. With over 100 appearances and a World Cup to his name, it's unlikely that he'll be part of the 2023 squad. 
C-
Jofra Archer
11 matches, 13 runs, 3.25 batting average, 20 wickets, 23.05 bowling average, 2 catches
What a difference he's made. Effortlessly quick, awfully skilful, dangerously accurate and the best Tweeter in cricketing history, Archer is now the leader of England's attack. 
And if there's anyone who doubts this, just watch that super over again. For a 24-year-old to have the bottle to defend 15 runs with the nation's hopes resting on his shoulders is truly remarkable. Derserves all the plaudits he gets. 
A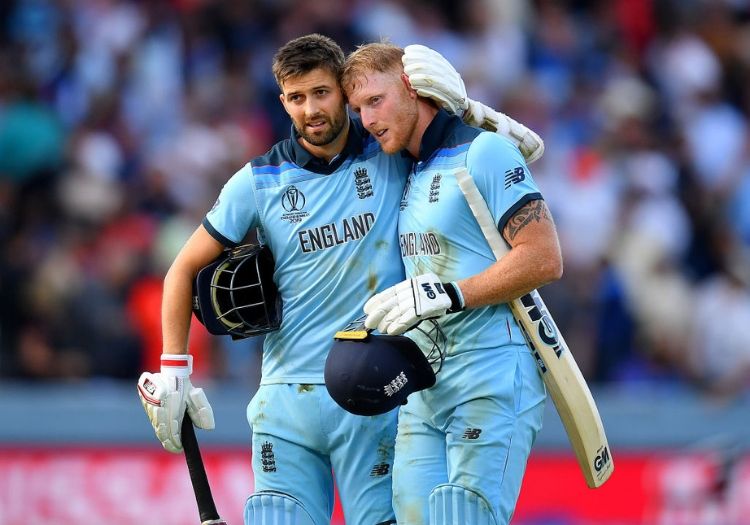 Ben Stokes gave everything in the World Cup final
Jonny Bairstow
11 matches, 532 runs, 48.36 batting average, 9 catches
Despite a brief spat with Michael Vaughan, Bairstow has had a wonderful World Cup. The opener, who has performed consistently throughout the tournament, dragged England into the last four with two inspired centuries against India and New Zealand.
As a key member of the Test side, Joe Root will be hoping his good form continues into the Ashes. 
B+
Liam Plunkett
7 matches, 62 runs, 62 batting average, 11 wickets, 24.72 bowling average, 1 catch
It's no coincidence that every time Plunkett played, England won. By banging the ball into the pitch and keeping it very simple, he's been able to take key wickets at key times, including Virat Kohli, Kane Williamson, Quinton de Kock and Chris Gayle. 
He also delivered on the biggest stage, finishing with figures of 3 for 42 in the final. One wonders where England would have finished in the table if he featured in all 11 games. 
A-
Adil Rashid
11 matches, 45 runs, 11.25 batting average, 11 wickets, 47.81 bowling average, 3 catches
A disappointing World Cup for Rashid (except for winning the thing, of course). Hampered by a shoulder injury, England's leading spinner failed to perform. 
His best game came against the Aussies in the semi-final, when he thwarted the dangerous trio of Alex Carey, Marcus Stoinis and Pat Cummins. Rashid faces a long lay-off to fix his ailment ahead of the winter. 
B-
Joe Root
11 matches, 556 runs, 61.77 batting average, 2 wickets, 27.5 bowling average, 13 catches
Although his performance in the final was woeful, Root has been England's Mr Consistent. As the team's highest run scorer, he's anchored so many innings and allowed the likes of Bairstow and Morgan to attack.
He's also been very handy in the field. No one, not even Buttler, took as many catches for England as Root did. His country's best player.
A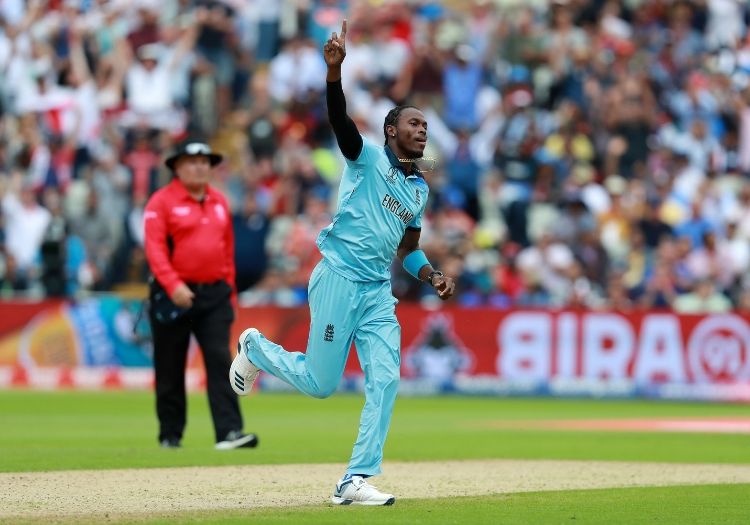 Jofra Archer took 20 wickets in the tournament - more than any other England player
Jason Roy
8 matches, 443 runs, 63.28 batting average, 1 catch
This tournament confirmed just how good of a player Roy is. When he walks out to bat, against any opponent, he does so with a swagger, confidence and style not seen since the days of Kevin Pietersen. 
And when he wasn't in the team, England missed him dearly. If he didn't make it in time for the India game, it's unlikely England would have even reached the last four.
A
Ben Stokes
11 matches, 465 runs, 66.42 batting average, 7 wickets, 35.14 bowling average, 3 catches
Ian Botham in 1981, Andrew Flintoff in 2005, and now Ben Stokes in 2019. What is it with England and allrounders? This was Stokes' World Cup. From the very first game against South Africa he was immense, scoring a match-winning 89 and taking the catch of the tournament. 
There were also those defiant displays in losing efforts against Sri Lanka and Australia, and I don't think anyone will ever forget that innings in the final. The greatest ever by an English batsman in ODI cricket. 
A+
James Vince
3 matches, 40 runs, 13.33 batting average, 0 catches (not including those made as a sub)
Another bad series for Vince in an England shirt. After being thrown into the side at the last minute as a reserve batter, it was always going to be tough. His inefficiency with the bat was best portrayed by that Jason Behrendorff dismissal; a moment which confirmed the importance of Roy. 
Yet he did take two big catches in England's crucial victory against India, and he caught Tom Latham and Colin de Grandhomme in the final. Who knows what would have happened had he dropped Virat Kohli. 
C-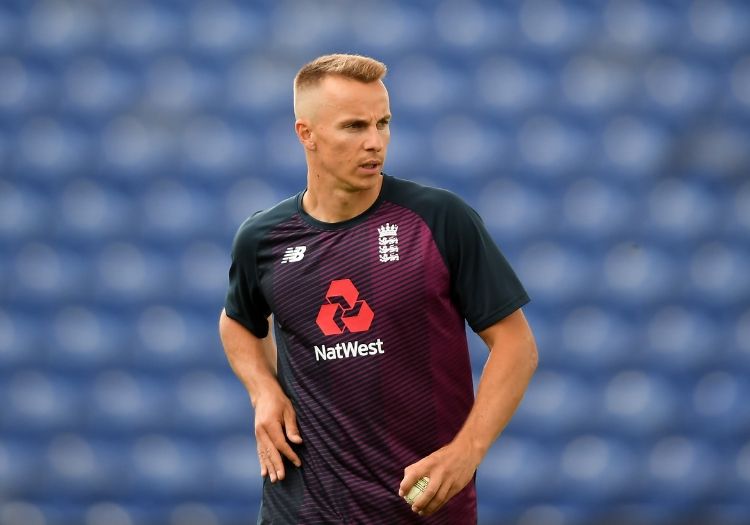 Tom Curran didn't make an appearance for England during the World Cup
Chris Woakes
11 matches, 134 runs, 16.75 batting average, 16 wickets, 27.87 bowling average, 8 catches
The Warwickshire bowler was unplayable at times during the tournament – particularly during the semi-final against Australia. He had a knack of taking wickets – as Evin Lewis, Kusal Perera, KL Rahul, Henry Nicholls, David Warner and Martin Guptill will confirm – and he was economical at just 5.24.
With the futures of Jimmy Anderson and Stuart Broad uncertain, Woakes might just be entering his peak years with England across all formats.  
A-
Mark Wood
10 matches, 11 runs, 5.5 batting average, 18 wickets, 25.72 bowling average, 0 catches
Despite not being picked for the opening match, Wood was a threat throughout the World Cup. Not only was he very quick – bowling the fastest ball of the tournament – but he was clever; banging the ball into the surface and making it difficult for batters to score (his economy rate was just 5.16).
And let's not forget about that famous fingernail run out of Kane Williamson in the final group game. The Kiwis were really unlucky against England, weren't they?
A-
Did not play: Tom Curran, Liam Dawson
Our coverage of the ICC Cricket World Cup 2019 is brought to you in association with Cricket 19, the official video game of the Ashes. Order your copy now at Amazon.co.uk
World Cup 2019
|
Testing
|
News
|
England
|
1Banner
|
Please ensure all fields are completed before submitting your comment!