It's only right for Joe Root to miss a Test match to be there for the birth of his child
HUWZAT ON WEDNESDAY: The England skipper won't be present as Team Buttler and Team Stokes give fans something to get excited about with cricket's return looming ever closer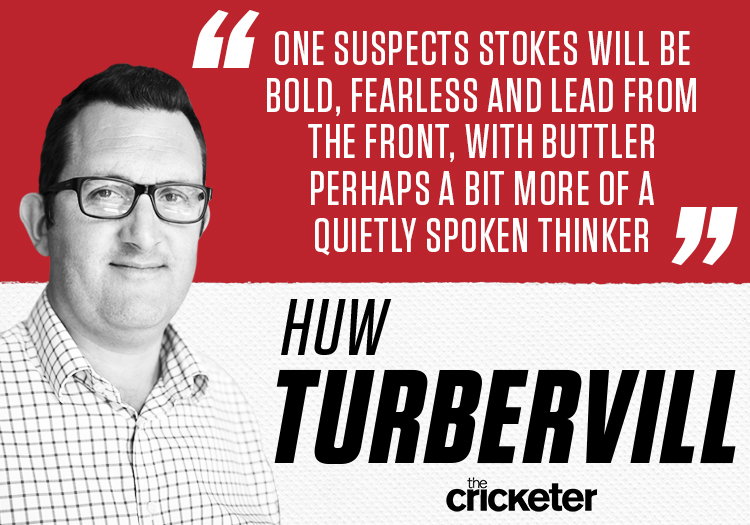 Joe Root will miss the first Test against West Indies at the Ageas Bowl to be with his expectant wife, and rightly so.
There's more to life than cricket.
We wish them well.
Can you believe it was not so long ago that players were actually criticised for doing such a thing?
Poor Nasser Hussain actually came under fire on the 2002/03 tour to Australia, even though he flew his wife out there to have their second child.
She stayed with his sister in Perth.
All went well and the skipper returned to his team before the second Test.
Some people accused him of losing focus!
What drivel.
England lost 4-1, and would have done whatever birthing arrangements the captain put in place – that Aussie side was one of the greatest in Test history.
It was actually a selfless thing to do by him and his family – for Queen and country.
The England cricket captaincy has always been more than just a job, though.
There was quite a scandal when Peter May took his fiancée, Virginia Gilligan, to Australia in 1958/59. Team-mates felt he did not spend enough time with them and the affair attracted a great deal of newspaper criticism.
"Peter was a great friend and a good captain, but there was no doubt the whole business was a distraction," said Tom Graveney.
Fortunately we live in more enlightened times.
***
The captaincy match-up of Ben Stokes and Jos Buttler will be one of the more fascinating aspects of today's trial match at the Ageas Bowl.
With static cameras, one from each end, Buttler will have an obvious advantage if he wants to be noticed – we will be able to watch him move his field around as he will be wicketkeeper.
Stokes will be out of view, probably.
One suspects he will be bold, fearless and lead from the front, with Buttler perhaps a bit more of a quietly spoken thinker.
Keeper/captains have never been popular, however.
They just have too much on their plate.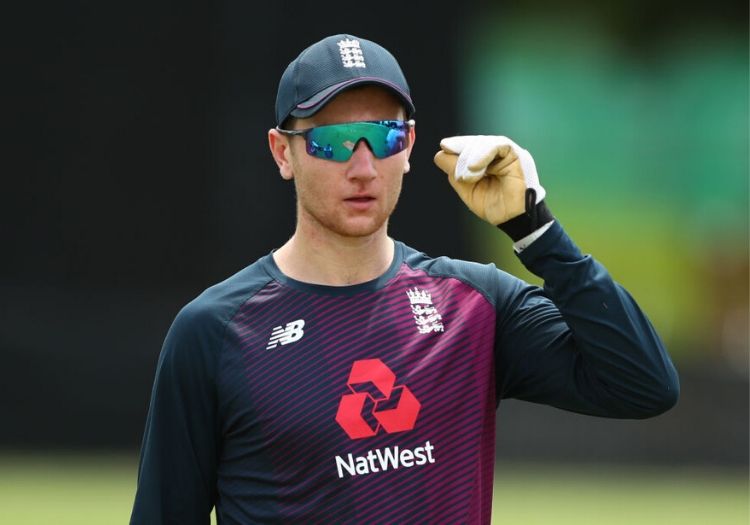 James Bracey is listed to open the batting for Team Jos
Only Alec Stewart springs to mind when thinking of England skippers who kept.
Of his 133 Test caps, he was keeper in 82, and captain in 15, of which he kept in 12.
He actually did a decent job in three of those, in Australia in 1998/99.
Leading, keeping, batting, in Australia. It doesn't come much tougher than that.
England lost the series 3-1, but it was one of the closer-fought ones of those seven losses in succession.
One imagines that if Buttler was England captain – if Root and Stokes were injured – he might have to relinquish the gloves, possibly to Ben Foakes or Jonny Bairstow.
***
In a summer bereft of cricket, this match has sent pulses quivering.
It's fascinating to wonder what thought processes went into selection.
Firstly – why on earth has Buttler's side got 14 players to Stokes' 13, yet Jamie Overton and Amar Virdi have been left out?
West Indies' similar (first) practice match at Emirates Old Trafford saw a side with the best bowlers take on the leading batters.
No such pattern can be detected here.
James Bracey is down to open for Buttler's XI, and he performs a similar role for Gloucestershire; although he kept and batted at No.6 for the England Lions in Australia last winter.
Keaton Jennings will open for Stokes' XI, and faces a fearsome test outside his troublesome off stump against Jofra Archer, Mark Wood, Stuart Broad, Chris Woakes and Ollie Robinson. There's no let-off there.
It will be exciting seeing Wood and Archer in tandem, and a tantalising prospect for England when the Test series starts on July 8.
***
While it will be one of the oddest matches the Ageas Bowl has hosted, one doesn't have to look far back for a similar contest.
Last summer the Australian tourists split up for a Graeme Hick XI against a Brad Haddin XI.
Hick's men won, but sadly it wasn't enough to save his job as batting coach in the recent round of cuts made by Cricket Australia.
The sides made 551 runs for 35 wickets, so those aforementioned England seamers could really be rubbing their hands if there is a repeat – although not being able to spit on the ball may neutralise them somewhat.
Cameron Bancroft, with 93 not out in the second innings, was the standout batsman in the match, but fat lot of good that did him in the subsequent Ashes series.
Only one wicket fell to spin, so it could be a long three days for Moeen Ali, Jack Leach, Dom Bess and Matt Parkinson.
They could be looking forward to decamping to Manchester, traditionally a more spin-friendly venue, for the second and third Tests.
As long as it doesn't rain.
Save 30% when you subscribe to The Cricketer's print & digital bundle. £35 for 12 issues
Opinion
|
1Banner
|
Please ensure all fields are completed before submitting your comment!