Engaging minority groups becoming a major issue English cricket can no longer ignore
TASNEEM-SUMMER KHAN: The sport might claim to be inclusive but many groups feel disenfranchised and ignored amid the conversation over how to grow the game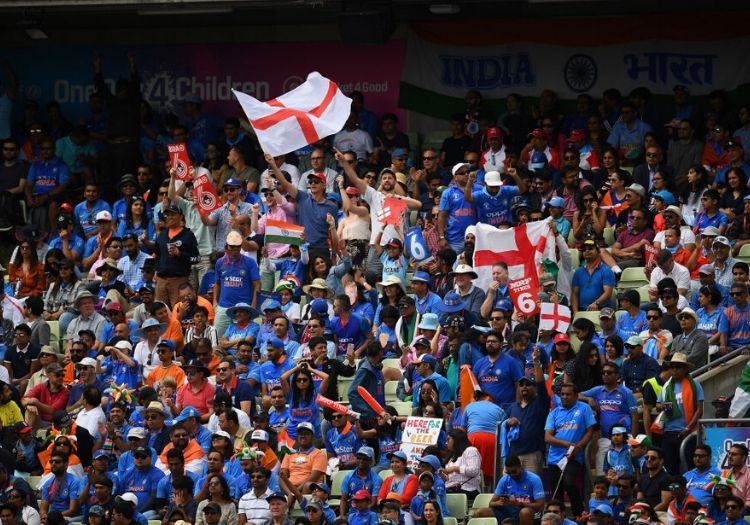 Much has been made of the Digital, Culture, Media and Sport Select Committee inquiry into the Future of English Cricket. The committee called for evidence on capitalising on the success of English Cricket - the written submitted evidence included personal opinions from the Oppose The Hundred group, professional expertise submitted on behalf of Platform Cricket, a submission from the BBC, as well as a handful of individuals writing in a personal capacity. Evidence from anyone outside of the traditional cricketing sphere, was, as is seen with regularity in the sport, notably missing.
A rare piece of evidence engaged with minority participation and consumption of cricket - a tangibly relevant issue for the estimated third of minorities which comprise recreational cricket.
Where the issue was not totally ignored, it was misunderstood, mischaracterised or appropriated to fit a narrative. Concerningly, the committee neither mentioned the disconnect between minority participation in the grassroots and professional game or the worrying statistic that there are a mere eight professional cricketers of Afro-Caribbean heritage in the UK.
The inquiry's subject matter regarded the future of the sport in the country, yet became a discussion forum for The Hundred, positioning the ECB against the views of the Oppose The Hundred Group, a congregation that claims they "represent the views of many lovers of cricket."
Whilst they may indeed represent the views of some cricket lovers, the question remains, who represents or platforms the views of other cricket lovers and potential consumers? Where are the oft-spoken of target groups in this debate? What do said minorities think when they are not being spoken for by others?
The lack of minority voices in the ongoing debate around the sport is of particular concern as constructs of race and ethnicity in society are affected by all institutions, including sporting institutions and media, both of which are highly influential in structuring social ideas.
While political spheres such as parliamentary bodies are vital, media helps shape dominant interpretations of reality, including ever-shifting constructs of race and ethnicity. The concern that sports media, like its umbrella industry, is dominated by people of a similar background is one aspect that leads to stereotypical and one-dimensional framing of minority experiences, strikingly exacerbated by the inclination to platform certain views over others.
These platformed discourses reflect pre-existing inequalities in power, where certain groups have power to label and define minorities. So while British society at large has problems with racism, that does not mean that cricket must actively replicate them. One of the ways in which we begin to break and address broader issues of racism is by addressing them within the sport, specifically by giving minority groups autonomy to speak for themselves and their interests in stark contrast to paternalistically speaking for them.
Kay Baig, an award-winning coach who works with charities and county cricket taking the game to women and girls from often-marginalised communities believes that minorities and target groups' views remain underrepresented in these matters for a multitude of reasons. "Most of us are not well-known," she said. "I do a lot of work in the sport, and the chances are, you've never heard of me. We need the right backing to be known. We are there, but we have that direct link with the media. Sometimes it's a matter of confidence. We don't want to step out of line, or say anything untoward that will come back to us - so most of us have to keep our opinions to ourselves."
Baig's perceptions point out some key issues. Earlier this week, Isa Guha, one of the few prominent women of colour in cricket in the country, made a Twitter plea for some balance in the debate on The Hundred. What she received in response was droves of comments attacking her credibility, suggesting that she was a paid mouthpiece, embarrassingly explaining the details of the commerce of a sport Isa has been on every side of and demanding justifications of her opinion.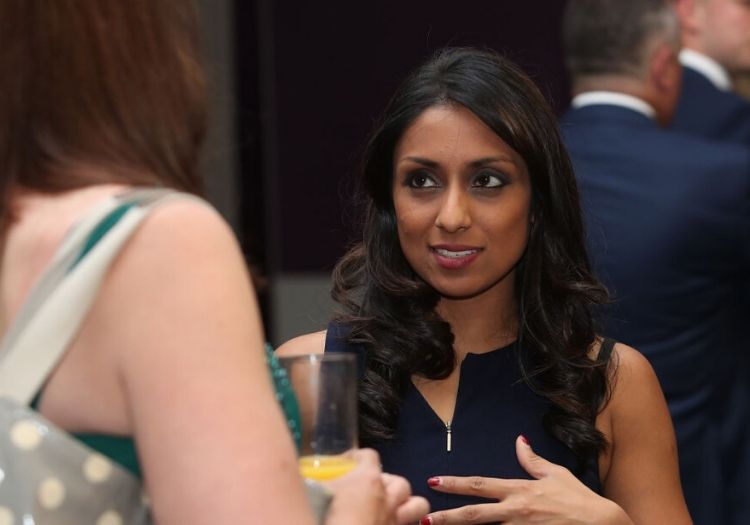 The reaction to Isa Guha's attempts for some balance regarding The Hundred highlighted some deep-rooted issues
As an empowered, articulate and confident professional in the industry with links to the media, Guha likely suffered by expressing her opinion. It makes some of the barriers that those target groups experience in the sport self-evident; it seems the issue isn't limited to minorities not being well-known, or lacking confidence.
Kay spoke of her experiences of reading stories on minorities in cricket, often written by people with no experience or expertise in the matter. "They can't know, they're guessing because they don't ask us - it's frustrating and stereotypical, to break from that, all you need to do is ask those questions directly to the community, and that would change so much."
Gulfraiz Riaz, the Chairman of the National Asian Cricket Council, the key advisory body to the ECB, applauded their efforts regarding the South Asian Action Plan, a wide-ranging, transformative policy that the governing body extensively consulted on and implemented a few months ago to address issues raised by said stakeholders.
Calling it a "real, insightful strategy," Riaz underlined that such a policy "doesn't mean that the problems just go away when there's so much to be done. Like all policy documents, it is not perfect and there are adjustments going on. Realistically, we're at least two generations away from seeing tangible action from the plan."
Highlighting the long-standing disconnect that has existed with minority representation on all levels of bodies such as the ECB, the media and within wider society, Riaz believes that there are remaining issues with the sport to be addressed.
In terms of the capacity of the argument from many who oppose the game's efforts to institute changes that the game does not need changing, Riaz raises the question whether county cricket is indeed welcoming to minorities, drawing attention to the multitude of cultural, religious, socioeconomic, financial, and environmental reasons for barriers.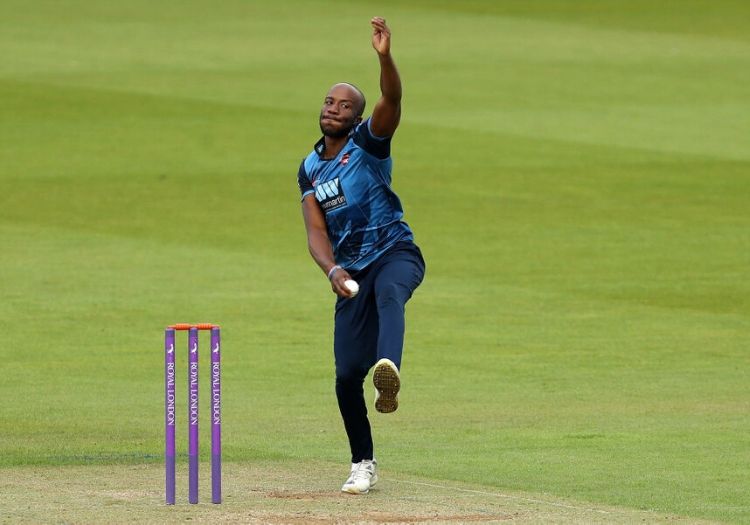 Daniel Bell-Drummond is one of only a handful of mixed-race English players in county cricket
Riaz also points out the disparate attitudes within sport regarding British minorities, and, for example, sizeable communities of British expats living in Spain upon whom there is no expectation to support the football team of their adopted rather than ancestral homeland. It appears almost redundant to suggest that those who believe the game is without issue are those who are not on the receiving end of said issues, and thus, potentially not the target of any changes.
Mindful of the remaining challenges facing minorities in the sport, Riaz is cautiously optimistic. "Cricket is at times a sport that people would regard as elite, and colonial. We are breaking barriers by fielding a player like Moeen Ali, a player who doesn't look like he'd fit into such a sport."
Commending the changing face of the professional game for South Asian communities, Riaz looked to the comments made by Eoin Morgan subsequent to England's World Cup win regarding 'Allah being with' the English side, name-checking the diversity within the squad. "The reason Morgan made his statements this summer, is because he himself is from a minority community. To feel or know how something is, you need to experience it. And Morgan still has a strong Irish accent. There's no hiding from the fact that he comes from a minority background himself."
Speaking of his concerns regarding the political divisions and unrest within the country, Riaz marks himself a believer in the "message in the messenger". "It's important that we have articulate, intelligent minorities in recreational and professional cricket, to give a balanced view of the issues and the discussions. The more people you talk to in life, the easier that life becomes."
Santokie Nagulendran, a graduate in Post-Colonial Studies, relays his opinions regarding the debate about The Hundred, relating it to pre-existing barriers. "With Asians in cricket, we exist in a parallel universe," he said. "We watch cricket, but we're watching something totally different to what our English ethnicity counterparts are watching. Growing up, my Dad loved India, I could have told you everything about Dravid, Ganguly, Sachin - if you asked me about the English test side, I wouldn't necessarily know.
"Most Asians I know religiously watch the IPL. So with The Hundred's draft, and its big names and glamour, it has crossed over into our parallel universe of what we know from Asian cricket. It triggers something for us, and we're more likely to get behind it - it reminds us of our universe, but it exists within English cricket."
Santokie speaks of breaking through socioeconomic and cultural barriers to become a county fan late in life, believing that domestic cricket, by and large, does not make an effort to appeal to minority communities. "If you consider Surrey's T20 marketing, it's about after-work drinks. Most of the communities near The Oval are Muslim communities. They're not going to The Blast, and if they do, people spilling a beer snake all over them doesn't appeal to that community.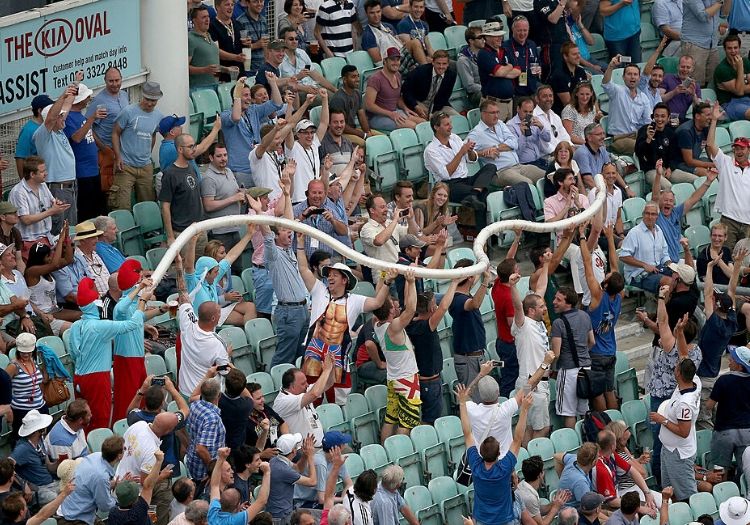 The culture around areas of county cricket is somewhere unappealing
"I see vocal opposition to The Hundred as a microcosm, a niche going on in English cricket. It's a group of people largely from the same demographic with an agenda - their passion is County Cricket and they're trying to impose it on other cricket fans, but it's not the view of the communities I move in. Someone who spends their year watching T20 isn't going to collapse in horror because of 20 fewer balls. To me, fans don't realise that county cricket is the hidden subculture of cricket. Its unwelcoming nature overrides it, and it won't appeal to minorities in its current form."
Santokie articulates his concerns with the postulation that "county cricket is the purest form of the game". "That's hard for minorities to relate to, because county cricket is non-existent to us. There's an emphasis on longstanding-links to a community which are generational. We haven't been here long enough to have those links, we don't have the historical 'right' county fans present themselves as having.
"Where your ethos is about preserving a community and a tradition, on a social level, that immediately alienates us as people who, through our existence in Britain break those traditions." Santokie expresses concerns about the lack of minority-reflective opinions within the media. "Minorities aren't monoliths, but you can be a minority and fail to reflect or represent minorities, we don't need tokens but genuine representation. Minority writers have our own take, particularly on issues that relate to our experiences. We need more on that to make genuine movements."
Many of the widely shared opinions on minorities in the sport, not just those which pertain to South Asians as a target group for The Hundred, have failed to come from the group in question, or adequately engage with them.
"Cricket is not unique in this regard, but it's position as a sport steeped in colonial history means that it runs the risk of failing to understand our minority countrymen outside of a colonial understanding of them. Take for instance the repeated claim that the reason that minority representation in the sport is necessary to prevent British Muslims from turning to extremism, or for British Afro-Caribbeans from turning to gang violence, or even the presumption that British Asians have a greater predilection for cricket than football - it is hard to imagine those same expressions coming from within the communities with lived experiences.
To understand and grow the sport, due regard must be given to its sizeable minority-status stakeholders. After all, wherever the sport's evolution takes us, we'll be discussing these same social issues long after we're done with The Hundred.
Please ensure all fields are completed before submitting your comment!