ECB chief Tom Harrison backs five-day Tests and reveals how The Hundred could be expanded
HUW TURBERVILL: In an exclusive, wide-ranging interview with The Cricketer, Harrison also flirts with the idea of live Test cricket returning to free-to-air TV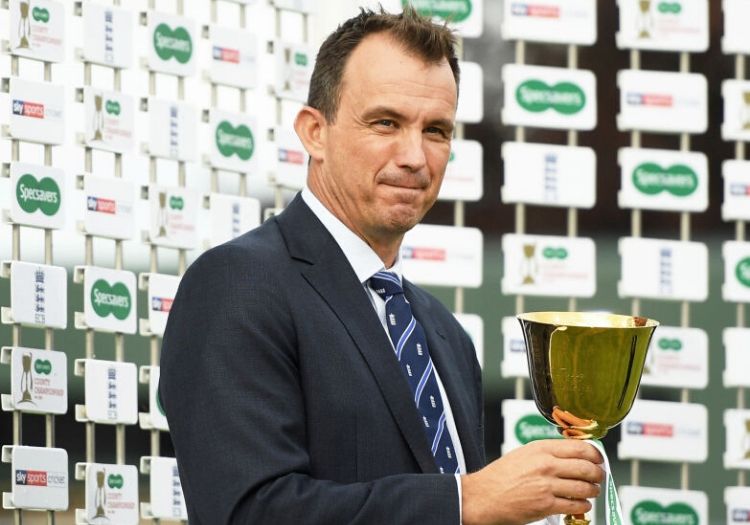 England and Wales Cricket Board chief executive Tom Harrison remains a passionate supporter of five-day Tests and has hinted that Durham and Somerset teams could join The Hundred.
In an exclusive, wide-ranging interview with The Cricketer, he insists he has been "incorrectly positioned as the champion of four-day Tests".
"There are no plans over the next few years to introduce four-day Tests in England… certainly not in the World Test Championship… the Ashes," added Harrison.
"I'm cautiously supportive of four-day Tests, in certain geographies, in certain times of the year, against certain opposition, in a cluttered calendar, when we're facing enormous pressure on schedules, four-day Test cricket does answer some questions some of the time. It's not the answer to all of our problems and our own problems."
He says none of the ICC members want a diet purely of four-day Tests. "The ICC… want to demonstrate that [Test cricket] can fit into a smaller window," added the 48-year-old. "They are not going to be successful at that. We will protect international cricket."
While his passionate support for The Hundred will come as no surprise, he insists the ECB are flexible.
"The Hundred presents opportunities for growth in the future," he explained when asked why teams from Durham and Somerset have not been included.
"I would love to have had the North-East and the South-West in The Hundred – we just didn't have the available funding to do it, and to do it successfully. We had a proper bidding process. In any other process, you wish you could serve everyone. This is a world of tough choices. Let's see what happens in five years' time.
"[The tournament's success] means a great deal to me and everyone on the board. These things keep us at night. The Hundred will secure the future for the Worcestershire, Sussexes, Leicestershire, and Northants of this world. We'll be able to show we're creating more fans for cricket."
When it comes to cricket's reliance on money from Sky, Harrison agrees the sport has become too dependent on the broadcaster. "One of my main jobs is to diversify our revenue so there are different kinds of investment into the ECB – The Hundred is part of that: we are hopefully creating a billion-pound property for cricket in the future, to safeguard everything we hold dear. This potentially allows us to mitigate whatever happens in the media."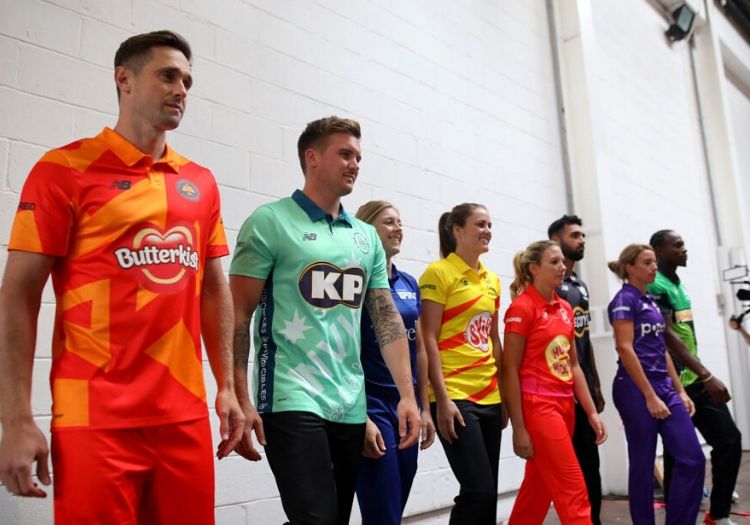 Eight teams are scheduled to play in The Hundred during the first five-year cycle
Harrison has also committed to looking deeper into the scheduling of the County Championship, while a return for live Test cricket to terrestrial TV beyond 2024 could be a possibility. A streaming service, as has been in New Zealand, may also be enlisted.
He also says cricket needs to reconnect with its working-class roots and become more diverse and gender-neutral. "As the population changes, culture changes, and cricket can be the sport that takes the most advantages from those changes in our national demographic – ethnic diversity and the rise of women's sport," explained the ex-Derbyshire allrounder.
"Cricket needs to redefine its connection with the working-class communities. Take Durham and the North-East. Cricket used to be the working man's sport, where mining communities would spend their weekends. We need to rediscover/reconnect with that."
To read the full interview, pick up a copy of The Cricketer – in all good newsagents from Friday, February 21. Click here to subscribe
Welsh Fire
|
Trent Rockets
|
The Hundred
|
Testing
|
Southern Brave
|
Oval Invincibles
|
Northern Superchargers
|
Manchester Originals
|
London Spirit
|
International
|
England
|
County Cricket
|
County Championship
|
Birmingham Phoenix
|
1Banner
|
Please ensure all fields are completed before submitting your comment!