Dedication is what you need: Jake Weatherald doing justice to the old adage
SAM DALLING: The South Australia batsman is meticulous in his preparation and committing to constantly improving his game. He just hopes his country are taking note.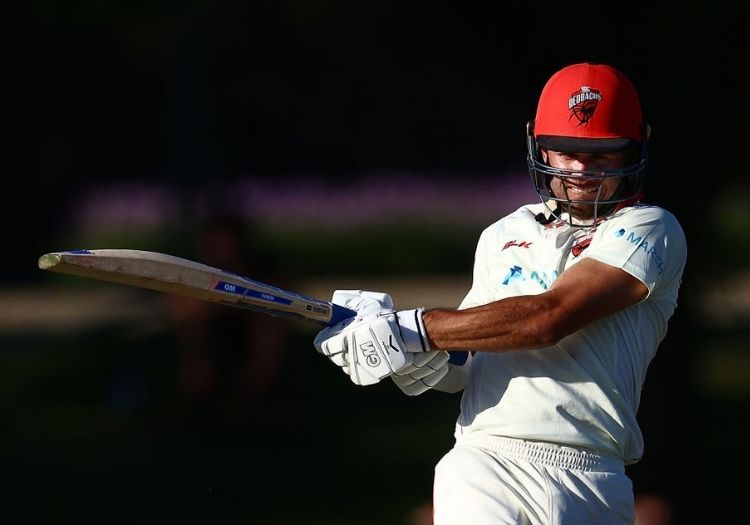 Obsession is an intriguing term. It can equally conjure up images of an unhealthy fixation or free-flowing ambition.
Sport generally paints it as a positive. Indeed, to not be addicted to winning separates you from the rest.
Across 40 minutes with South Australia star Jake Weatherald it crops up frequently. 
"If you want to be really good at something I think you need to be obsessive," he tells The Cricketer. 
"Kobe Bryant talked about it.  He was the first person I listened to who spoke about it in a really positive way. He only wanted to play with obsessive people because he knew he could challenge them and he would get better."
The 25-year-old Weatherald has already developed a reputation for thinking outside the box.
Case in point - his musical exploits during lockdown. If the late LA Laker Bryant is one of his heroes, another is Tom Morello, the Rage Against the Machine guitarist  
The rocker is famed for his gruelling eight-hour a day practice regime and earlier in the summer announced his disgust at the youth of today's lack of commitment to the cause.
Weatherald is clearly a disciple, having spent the off-season mastering the art like his life depended on it.
"I got to a point where my missus was blowing up because it's my offseason," he admitted. "She was trying to spend time with me and I was obsessed with trying to get my guitar riffs right."
Unrepentant, once pre-season came around he worked the programme into his cricket training.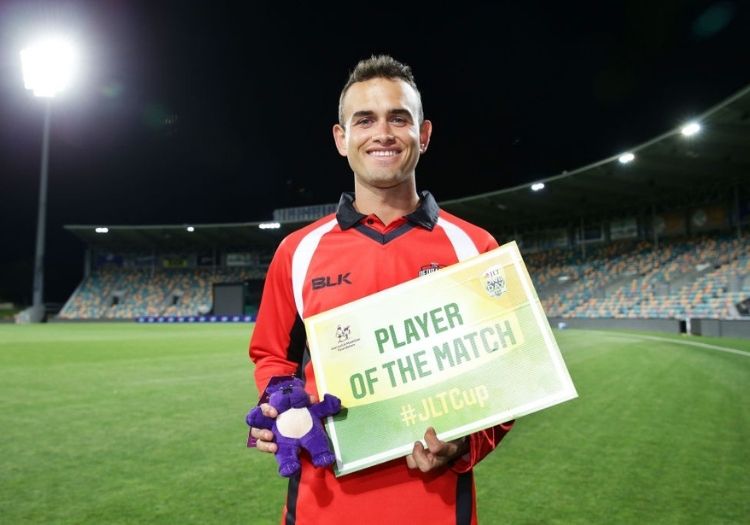 Jake Weatherald's USP is his dedication to the cause
At that point, there was no guarantee the Sheffield Shield would even take place. But whether meaningful red-ball action transpired mattered little. The left-hander's obsession is simple: batting. 
He wants to be the best striker of a cricket ball he can possibly be and will micro-analyse to ensure he gets the best results.
"My goals in life aren't about games as such but more about batting itself," he explained. "I love batting as a concept. I didn't really care whether we were going to play or not to be honest. I was more concerned with trying to get my game better, making sure my bat face was straight and working towards becoming a lot better as a batsman. 
"I love going into those intricate details. All the stuff that others don't find fun make it fun for me. It might not make you the greatest player on earth but it gives you the opportunity to be the best you possibly can be. If the season went ahead it went ahead, if it didn't it didn't. I wasn't actually too bothered by it really."
Weatherald's relentless pursuit of self-improvement makes him refreshingly candid about his ambition to one day earn a baggy green cap.
These days young professionals are guarded about such ambitions, often choosing to tow the party line; focus on performances at club level and see what comes. It's not to be knocked. There are good reasons to ensure the head remains below.
Weatherald sees it differently. He might be closing in on 3,000 first-class runs but there is no sense of having ideas above his station. Instead, reaching that level is seen simply as a manifestation of his desire for excellence.
 "I definitely think about playing for Australia," he stated. "I won't lie, I think about it every day really. It is definitely part of my motivation.
"But it is just part of my overall goal as a person to be the best batter I can be. If you are doing well for your country and making runs on the international stage, you are going well batting wise. 
"The best batter I can be would be making runs for Australia at the top of the order. That would be an epic experience and something I would be very proud of. I would love to be a part of such a rich history. It would be awesome."
Amongst the current Aussie crop, Steve Smith and Marnus Labuschagne are famed for their commitment to the not-so-dark art of batting. 
Adelaide Strikers will again have the left-hander on board for the 2020-21 Big Bash
Weatherald is cut from the same cloth, not that it's always been that way. He admits to being a "pretty lazy type of cricketer" in his youth, a fact at least in part attributable to his upbringing in Darwin where "life itself was pretty cruisy". 
But a switch to Adelaide to continue his education coincided with a mentality switch.
"I realised the I had to take things seriously if I wanted to get anywhere," he explained. "Natural talent is just a stepping stone towards being very good at anything. I had to figure that out for myself but thankfully I picked it up at the right time. I don't regret being lazy because it has made me a lot better now. 
"If I had the batting fundamentals in place earlier in my life, I would have been a much better cricketer at an earlier age, but at the same time I am grateful for the opportunity it has given me; it has allowed me to realise how I can learn from my mistakes and has moulded me into what I am now."
Such dedication has now provided the left-hander with another challenge to overcome. His addictive personality often needs tempering.
"It is a fine balance," he explains. "It is a great thing and a bad thing at the same time -  a catch 22 because you get pretty obsessive. It means a lot of sleepless nights.
"I do deal with issues around it. It can get pretty daunting sometimes when you are obsessed with every little thing. It can be quite challenging. I see two separate psychologists for different aspects of my cricket and outside life as well. 
"There are a lot of things that come into play but once you realise that is who you are it's much better. I understand what I am like. I can't try and be someone else. I would only be half the cricketer I want to be if I was relaxed and not really doing much. It is just how it is."
His work has already started to pay dividends, with the opener making 105 in the first round of the Shield against Western Australia.
Alas, his personal successes come amid a period of transition for South Australia. Mike Hussey's deep dive into the state's domestic decline - three sixth-place finishes on the spin - found evidence of a "culture of mediocrity".
Strikers coach Jason Gillespie is now working with Weatherald at South Australia
To help turn the ship around the Redbacks have called upon Jason Gillespie, who is back in his homeland on a permanent basis.
The Australian's most recent gig was at Sussex but the lure of a return to South Australia proved too tempting. 
 "It's going to be very exciting to have someone like him around," Weatherald gleamed. "I think we've missed having the figurehead. His role within the Redbacks will be massive, especially with the group we have. We have a lot of young players looking for guidance. There's a lot that will potentially change in the coming years following the review and everyone wants to go in a new direction. 
"I think they will all look towards Dizzy for that. He is someone with a very cool head on his shoulders. He has been there and done it as a player but has also learned a lot about coaching as well. There are two aspects of his career that we can delve into. He is going to have some great insights for us as players and I am really excited – we all are – to go on the journey with him.  
Once this tranche of Shield games is done, Weatherald's attention will turn to the 10th edition of the Big Bash League. 
He has been with local side Adelaide Strikers franchise for the past four seasons. His one hundred to date couldn't have come at a better time; 115 to help his side secure their only title to date back in 2018.  
"My role in every T20 game is to be very, very aggressive," he explained. 
"The first six overs is sort of my realm – it's not really about how I got after that. It's about trying to make sure I dominate the bowlers and take advantage of just having the two blokes out. If you're consistent in the way you approach the game, come up with good game plans and stick to your strengths you can be consistently good in the first six. 
"That's what I rate myself on; I'm not too fussed if I don't make many massive scores because if I make 30 off 12 balls and go at over 150 strike rate then I'm doing the team thing.
"If I kick on, I kick on but it's about making sure I get the team off to a good start. We've got so many good players in the middle order we can afford to lose a few wickets if it means quick runs."
Features
|
1Banner
|
Please ensure all fields are completed before submitting your comment!