Club cricket's joyous return
HUW TURBERVILL asks how much recreational cricket has changed after the pandemic wiped out much of the 2020 season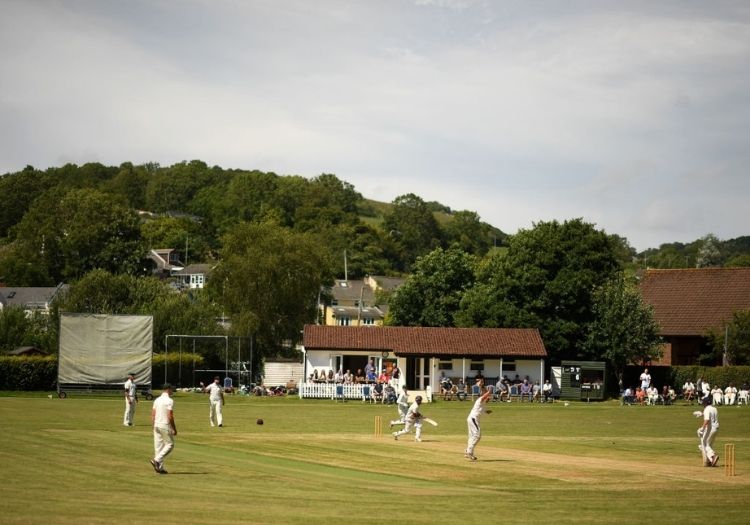 We're back!
The world and his dog are suddenly available again. Many sat out 2020 because of the pandemic (understandably, whether it was because they were sheltering themselves if they had underlying health conditions, or were living with family members who were especially at risk); others were not keen on the 'league lite' feel to it all. 
Now, normal leagues have resumed with promotion and relegation, and the vaccines are taking effect, a lot of clubs are finding everyone wants to play again (despite the frostiest spring recorded for 60 years). 
This is only a personal take and it's probably grievously unfair of me: but it's been a blow to the ego of those players who have been manning the fort to be shunted down the teams. Ho-hum.
That said, several rural clubs have been in touch to say that they are struggling, finding that many players have deserted to golf in the meantime, or are still waiting for their second vaccines.
But how has your classic weekend knock-around changed?
No sweat!
Oh dear, our umpire caught the opposition putting spit on the ball in a recent match. A ticking off ensued. They also caught them applying sweat. I actually thought that was OK, but no, that is just the professional game. It's banned in the recreational game.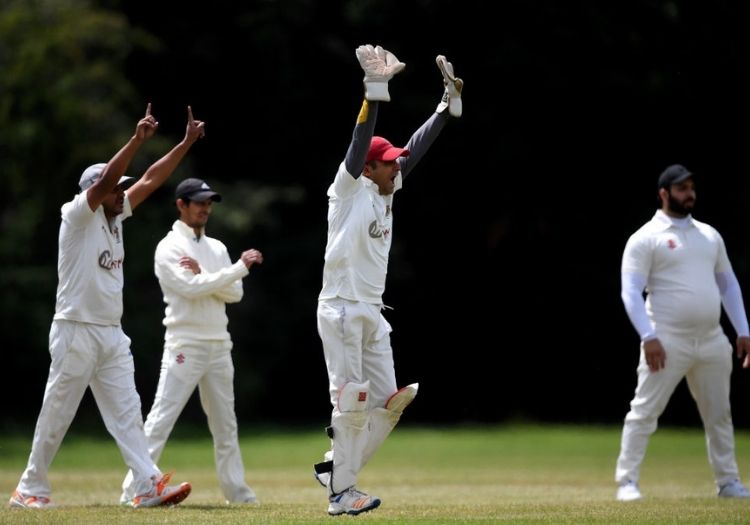 Competitiveness has not been compromised by the pandemic
Over-appealing unappealing
Yes, that is still as bad as ever from what I've seen. One appeal is not enough… deploy the second, third and even fourth wave; disbelieving, imploring the umpire hysterically to see the error of their ways, to dispatch the batsman and ensure that justice is done though the heavens fall.
Sledging accidents
Some are reporting incidents that are as shocking as ever. The ball flicked the pad of a teenage player I know in a 1st XI match and it went through to the wicketkeeper, and he was called a certain four-letter word. These people should be ashamed of themselves. For the sake of fairness, though, other active players in The Cricketer offices are saying things haven't been so bad thus far.
Smile, you're on camera
Following the first-class counties' leads, more and more clubs are bringing in live streaming, which is fun but a bit farcical, given the variable standard of our game. Opinions range from a friend who struggled to get any work done on the Monday as he re-watches his half-century from the previous Saturday eight times to my own experience, which is that I would never want my dropped skier at mid-off replayed by anyone ever, to the point where I would implore Google to remove all traces of it - or even de-invent the internet.
Near where I live, Sanderstead CC in Croydon, have made a name for themselves: their YouTube channel has had more than five million views across their content.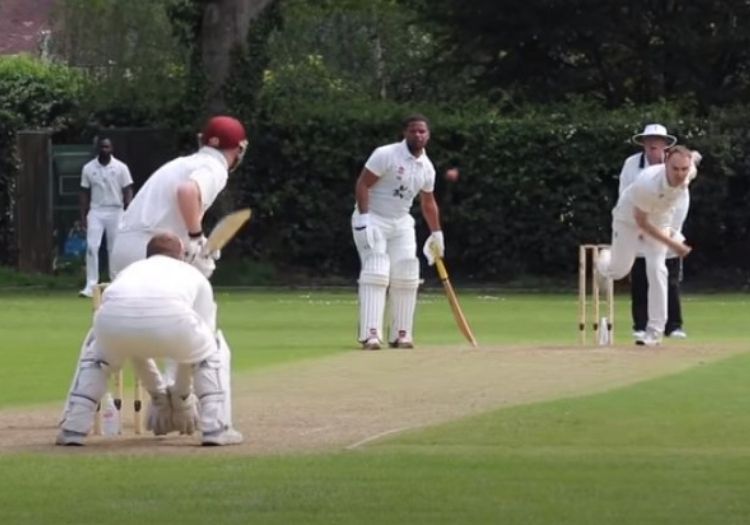 Sanderstead CC provide highlights packages of matches - with others choosing to live stream games (Credit: Sanderstead CC YouTube)
Tea parties
With players being made to wait before they can sit together indoors again, clubs are making cute little food boxes. For those who cannot haul themselves out of bed on matchdays before 11am (me!), a sarnie, apple, bag of crisps and a drink can be theirs for £6. And you can sit with your mates in the great outdoors and pretend you're on a primary school picnic again.
Impressively, some team-mates pile into delicious-looking Tupperware boxes full of pasta and salad, however. 
Cashing in
Plenty of clubs dipped into the Covid emergency funds offered by their local authorities. But mysteriously many now seem to have bounced back in extraordinary fashion, finding pennies down the back of the sofa to pay players, and even employ overseas professionals. 
Fancy that!
Opinion
|
Grass Roots
|
1Banner
|
Please ensure all fields are completed before submitting your comment!