Case of dropsy: After Joe Denly's clanger, which of our XI do you think is the worst spill?
After Joe Denly's missed chance in Hamilton last night, The Cricketer looks back at some of our favourite dropped catches in international cricket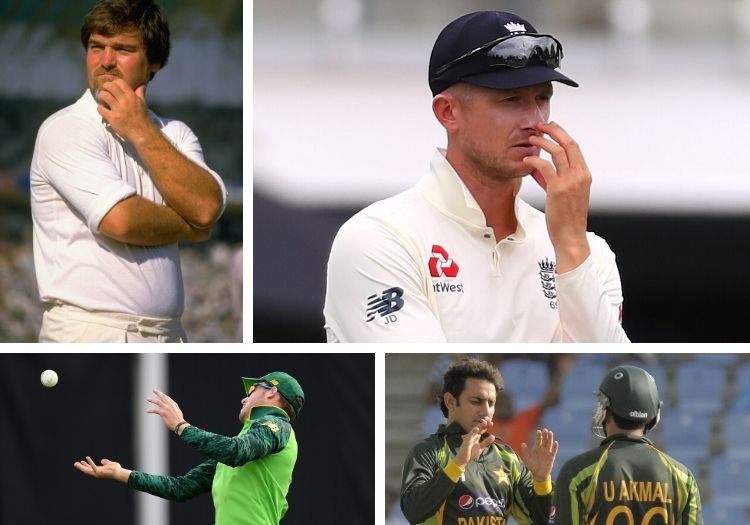 If England's tour of New Zealand is remembered for one thing in the YouTube compilations of the future, it will certainly be Joe Denly spilling a simple chance from Kane Williamson as the Hamilton Test petered out towards an inevitable draw.
With Jofra Archer caught mid-celebration after nailing a knuckleball, Stuart Broad producing his most aghast facial expression since that morning at Trent Bridge, and commentators bemused at the match being lit up by the "gobbler" of an opportunity, everything ingredient Denly's fumble suggests it will be one for the ages.
Denly is, of course, far from the only player to have found themselves in the right place at the right time but without the ability to hang on to the ball. In honour of a moment that may unfairly commit him to cricketing infamy, The Cricketer team has delved through the archives to select XI of our favourite missed chances in the international game.
Cast your votes for the biggest clangers in the list below, and make sure to head to our England hub to catch up on all the latest news from the winter calendar.
Subscribe to The Cricketer this Christmas and receive a £20 John Lewis voucher or Alastair Cook's autobiography. Claim your free gift here
Features
|
1Banner
|
Please ensure all fields are completed before submitting your comment!