Big Bash spell can put me in frame for World Cup place, says Parkinson
Lancashire spinner Matt Parkinson says his stretch with the Melbourne Stars in this year's Big Bash League is an opportunity to show what he can do on the global stage.
Lancashire spinner Matt Parkinson says his stretch with the Melbourne Stars in this year's Big Bash League is an opportunity to show what he can do on the global stage.
Speaking to ESPNcricinfo, Stuart MacGill, who mentored Parkinson in Sydney last year says he is "over the moon" for the spinner and stated his stretch with the Stars could put him on England's radar.
"With the World T20 (2020) in Australia on the horizon, he couldn't get a better training field," the former Australia spinner said.
Parkinson himself appears to be thinking in more near-future terms with the 2019 World Cup on home soil clearly on his mind.
"With the World Cup coming up in England, it's a great opportunity for me to perform on the world stage and show, if something was to happen to the spinners they [England] select, that I could be the replacement," Parkinson told The Cricketer.
Parkinson and Sandeep Lamichhane have both been snapped up by the Stars
"There are a lot of talented English spinners at the moment; Bessy [Dom Bess], Amar Virdi, Mason Crane and a few of the older lads who are obviously seasoned white-ball performers.
"If you do well in these competitions you can put your name forward if something was to happen to any of the spinners, and a chance did come."
With a stellar white-ball summer behind him - in which he was the leading wicket-taker in the Royal London One-Day Cup (18) and second only to Worcestershire's Pat Brown (31) with 25 scalps in the Vitality Blast - it's not surprising Parkinson was keen to keep the ball rolling.
The 22-year-old was on holiday in Bali - cut short when an earthquake struck the region - when he found out the Big Bash outfit were after his services.
"I got a text from my agent saying there had been interest. It's one of those things where you don't want to look too far ahead. You don't really believe it's happening, so when it all went through it was obviously pleasing," he said.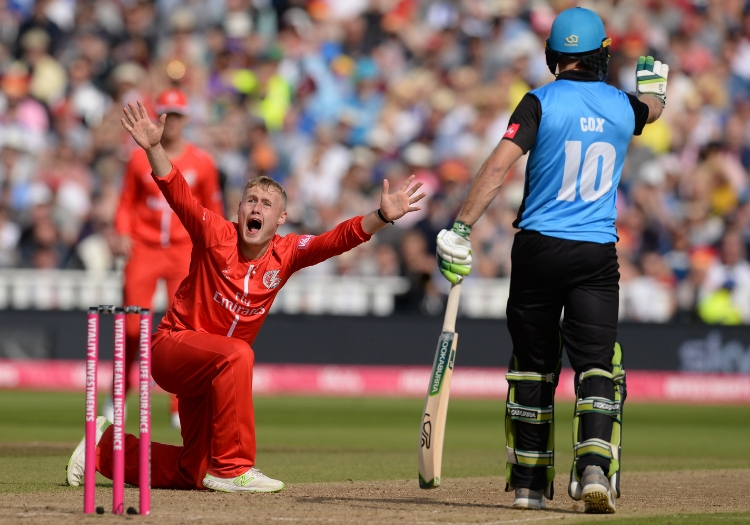 The spinner had an excellent 2018 for Lancashire
"I was meant to be going on a Lions tour to India but the ECB have decided this is as good for me. It's a great chance for someone my age and with my limited experience to get the exposure and the opportunity in the Big Bash. I'm getting the best of both worlds really. A pre-Christmas Lions trip and Big Bash in the new year.
"It's very hard to get into a lot of the franchise competitions, especially as a spinner. So for me to get the chance in the Big Bash is amazing."
Parkinson will join up with the Stars from the outset of the campaign but won't be in the frame to make the starting XI until January when Nepal's Sandeep Lamichhane departs for the Bangladesh Premier League. With Lamichhane set to return in time for the finals - if Melbourne feature - the club will have to make a choice between the two spinners.
"It's pleasing to see two young spinners getting their chance. It just shows if you put performances in around the world, and in English cricket, you're going to get chances," said the Lancashire man.
"I haven't seen that much of him [Lamichhane]. He's got gun stats though and took the 2016 Under-19 World Cup by storm (14 wickets at 17.07). It will be nice to pick his brains."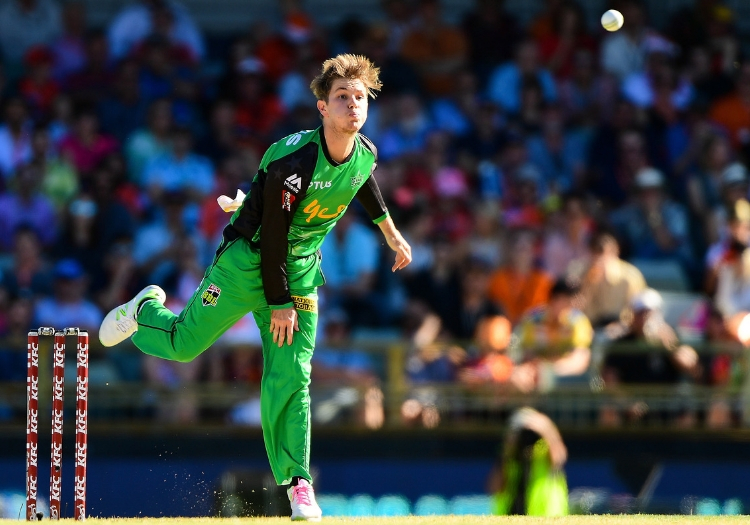 "It will be awesome to pick his brains" - Parkinson on Adam Zampa
The Bolton-born spinner is clearly a keen student of the game and hopes his BBL debut will help to shape him into a "better all-round cricketer".
"I do watch a lot of footage of spin bowlers. I don't think my girlfriend is very happy when I watch cricket videos in bed!
"Funnily enough, I watched a lot of footage of Stuart before I found out he was going to be my mentor. For me to form the close bond that I have with him is something I treasure and hopefully I can use him as a go-to in the next few years of my career.
"I'm obviously nowhere near a finished article. I will be working with new players and new coaches. Hopefully they can impart their knowledge and I can steal some ideas that will make me a better all-round cricketer.
"I don't know many of the squad so it will be fresh faces when I go out there. I've been added to the group chats. Adam Zampa sent me a nice message. He's another big one who will be awesome to pick his brains and see his ideas. Obviously I've got Shane Warne as a mentor there who, as well as Sandeep, I can use to make me better."