Bayliss praise for Bairstow and Broad: They've played a big role off the field
Stuart Broad was dropped at the start of the series, with England looking to play three spinners on the subcontinent, while Jonny Bairstow has been unable to force his way back into the side after rolling his ankle playing football
Trevor Bayliss has praised the attitude shown by Stuart Broad and Jonny Bairstow in the wake of their lack of gametime in Sri Lanka.
Broad was dropped at the start of the series, with England looking to play three spinners on the subcontinent, while Bairstow has been unable to force his way back into the side after rolling his ankle playing football, thanks in the main to Ben Foakes' excellent start to life in international cricket.
Far from throwing strops, however, head coach Bayliss says the pair have reacted well and been integral to England's success on the pitch, even if they have not bowled or hit a ball in anger all series.
"They have been a big part of our team over a number of years," said Bayliss, who described the pair as "fantastic".
"They've played a big role off the field.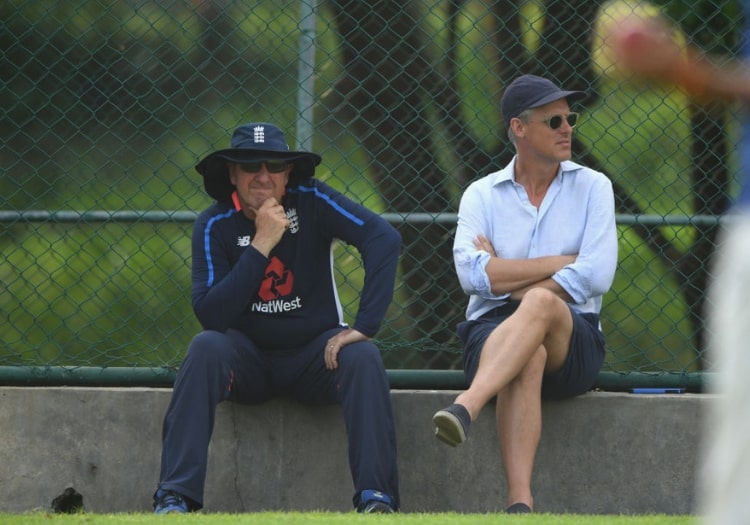 England head coach Trevor Bayliss, left, with national selector Ed Smith
"I think that shows the environment that is around this group of players.
"It won't be just about 11 players going forward but a squad of players that gets this team to, hopefully, number one in the world sometime."
England will go looking for an away whitewash in Colombo later this week and, despite having the series wrapped up with a game to play, captain Joe Root is not about to make changes to the side just for the sake of it.
"Personally, it's not about giving players a game just for the sake of it. It is Test Cricket. It's a Test cap," he said.
"My point of view is we'll go down the same track as we have done for these last two Tests."