Australia would be advised to keep their cool rather than dig into the history books for inspiration to beat England
NICK HOWSON AT OLD TRAFFORD: In spite of the drama of Headingley, the tourists' task remains the same. And focusing on that goal must remain the priority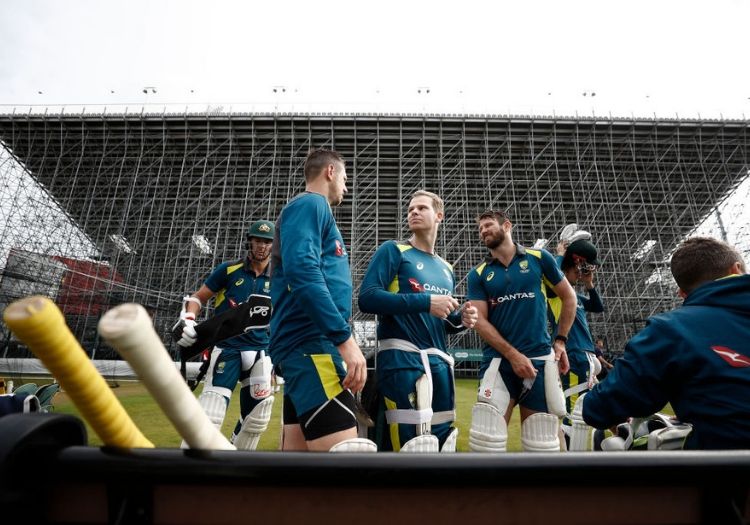 Despite having begun the series embarrassingly misquoting Sir Winston Churchill, Australia have been unable to resist pointing to another dominant figure of the 20th century as they prepare to renew hostilities with England in an engrossing Ashes contest.
Cassius Clay, the man who would become Muhammad Ali, first turned to boxing after having his bike stolen from outside the Home Exhibition in Louisville in 1954. He was advised to learn his fighting craft before setting about trying to exact revenge. Though few would know it at the time; the greatest fighter in history was born.
Australia are seeking to get back on the bike in an altogether different way. They had the Ashes prised from their tender grasp at Headingley, first due to their own shortcomings, and then by the unmatchable brilliance of Ben Stokes.
Australia have spent much of this series trying to sound clever. Granted, for the majority of the first three Tests, they have played better cricket this summer. But the series is level. England can still regain the Ashes. The words are now starting to look hollow.
Key to whether the trip down the A62 is a fruitful one is if Australia have identified why they were unable to take advantage of their position of complete dominance after three days in West Yorkshire. Captain Tim Paine is adamant that his side would not scupper an opportunity like that again - but how can he be so sure that such a dramatic choke isn't evidence of a deeper mental barrier?
The first question has to be whether they will get another chance to convert their dominance into a series win, again? Having been bowled out for their worst Ashes total since 1948 - the ultimate nadir in their recent history - it is hard to envisage England being much worse this time around.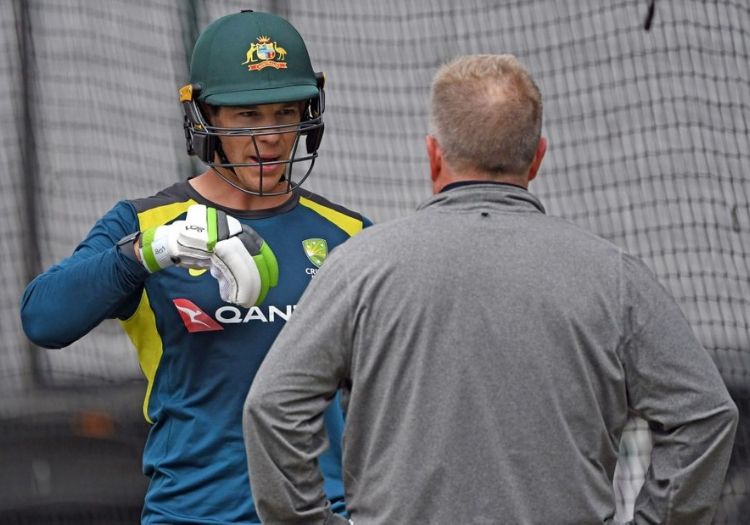 Tim Paine is charged with rousing his side again
Furthermore, prior to Stokes' highlight-reel of a knock, the home side did show fresh character in building a proper innings and taking themselves within touching distance of a historic victory. They needed Stokes to pull them over the line, but then most substantial fourth innings chases require an era-defining effort. Just ask Kusal Perera or Brian Lara.
All but one of those players return for the Manchester Test which is either a shrewd attempt to continue the momentum built from the victory or a naive vote of confidence. Regardless, the recurrence of such a psychological breakdown is surely England's best chance in this match, even if they have only lost one Test at Old Trafford since July 1997.
If there do remain any demons from Headingley, then at least none of them will be harboured by Mitchell Starc. The left-armer seamer arrives into this match as fresh as a daisy, having been forced into a watching brief since Australia crashed out of the World's Cup. If England's new recruit Craig Overton is a bounding German shepherd, then Starc has the snap of a greyhound ready to burst out of the traps.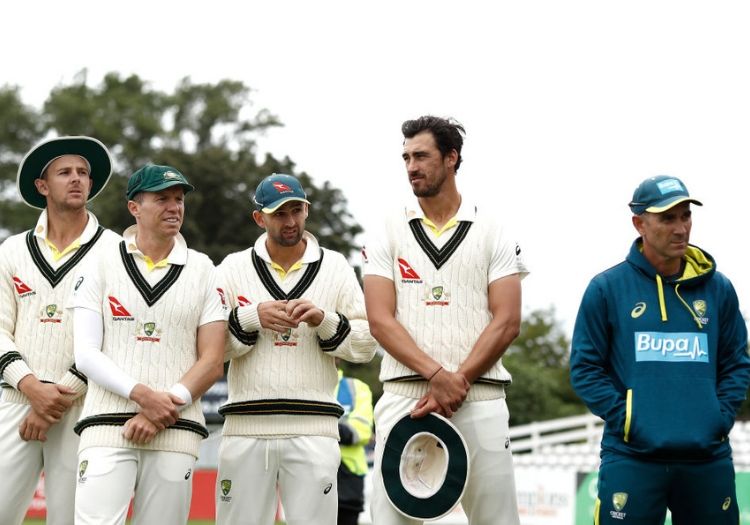 Mitchell Starc is braced to play his first Ashes Test of the summer
Taking nothing away from Overton, but Starc's freshness is a formidable card to be playing at this stage of a series. After a long summer, players should be performing on instinct and initiative and Starc will be there to take full advantage. If the plan all along had been to hold the 29-year-old back until the dying embers of the series, the timing of his return with bodies weary and minds jaded, couldn't be much better.
If whether his teammates have ditched their baggage from Lord's and Headingley remains to be seen. The approach up until now if that everything will be alright in the end. This week will be the truest test of that particular adage. And Australia can't afford to be wrong.
Please ensure all fields are completed before submitting your comment!