ANATOMY OF AN ANNIHILATION: A statistical look at the Trent Bridge mayhem
England romped to an extraordinary victory over Australia in the third one-day international at Trent Bridge on Tuesday. The Cricketer takes a look at the remarkable numbers to come out of the game...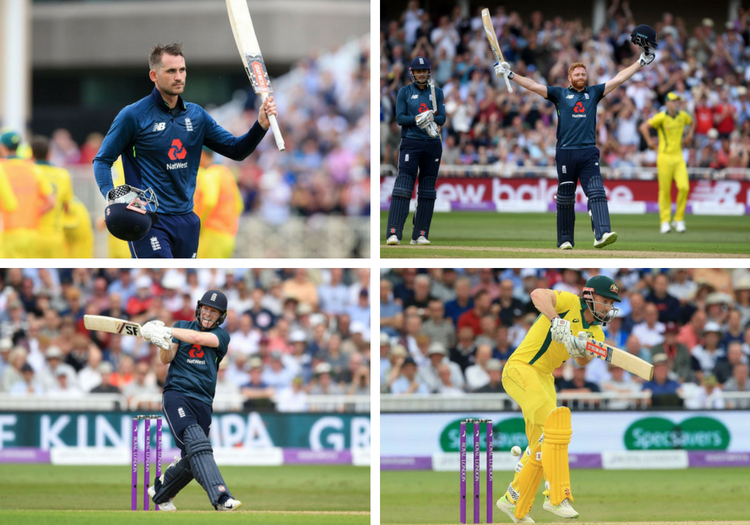 England romped to an extraordinary victory over Australia in the third one-day international at Trent Bridge on Tuesday.
Put in to bat by Aussie captain Tim Paine, the hosts accumulated 481 for six in their 50 overs, with both Alex Hales and Jonny Bairstow hitting centuries.
The Cricketer takes a look at the remarkable numbers to come out of the game...
WORLD'S BEST
England's astonishing 481 for six is the highest ever score made by a side in a one-day international innings.
They surpassed their previous best of 444 for three, made on the same ground against Pakistan two years ago, but were unable to accelerate to 500. Eoin Morgan, in typically brazen fashion, called that a "missed opportunity".
The total was not quite the highest List A score ever recorded - that record is still held by the Surrey team of 2007 that racked up 496 or four against Gloucestershire in a Friends Provident Trophy match.
CAPTAIN FANTASTIC - PART I
Eoin Morgan arrived at the crease to replace Jos Buttler after 37 overs and three balls of the England innings, with his team already 335 for three.
By the time he was dismissed, exactly 10 overs later, the score had moved on to 459 and he had made a scarcely believable 69 from 30 deliveries.
In edging to third man to reach his half-century in 21 balls, he became England's fastest ever 50-maker in ODIs, beating Buttler's previous best of 22 deliveries. On the Trent Bridge balcony, Buttler was caught giving a quick glance to the scoreboard to check if his record had gone. Who would bet against him regaining it in weeks and months to come?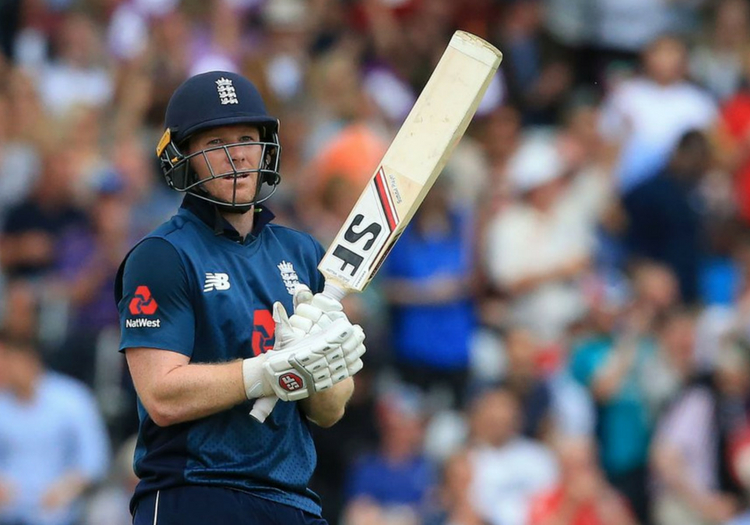 England captain Eoin Morgan
CAPTAIN FANTASTIC - PART II
After clouting Marcus Stoinis down the ground for a fizzing four to reach 43, Morgan became England's record runscorer in one-day international cricket.
He finished the day on 5,443 runs for the country, moving ahead of Ian Bell. Morgan has accumulated his runs from 167 innings at an average of 37.79.
His strike rate of 91.77 in that time is better than anyone in the top 15 on the English all-time run-makers list. 
WOE FOR AUSTRALIA 
The 242-run margin of defeat was the largest ever experienced by an Australian side in one-day internationals, beating the previous worst by 36 runs.
In Adelaide in 1986, New Zealand defeat the Aussies by 206 runs. In that instance, however, the Black Caps had made just 276 for seven before rattling through their hosts for 70.
Here, Australia sat on 220 for seven after 33 overs and still found themselves 180 runs behind the Duckworth-Lewis par score. Ridiculous.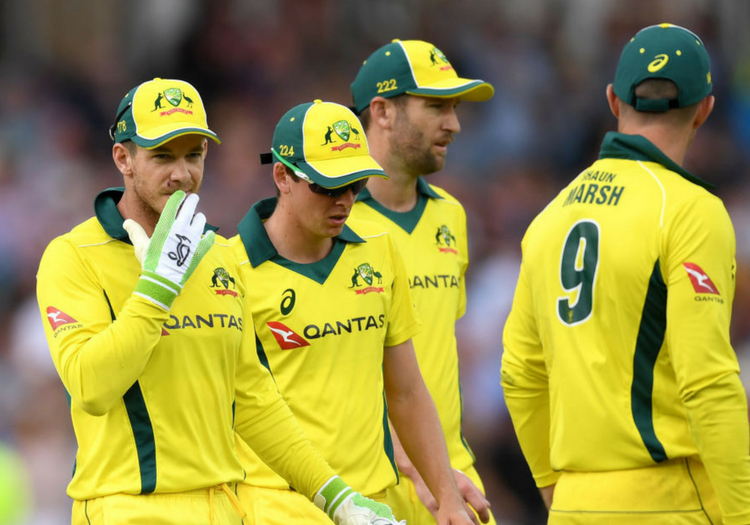 Australia captain Tim Paine contemplates England's record score
SPARE A THOUGHT FOR SHAUN MARSH
Trent Bridge is becoming Australia's Theatre of Nightmares, with this hammering following their last Test visit to the ground, when they were famously skittled out for 60 with Stuart Broad taking 8-15.
Only one man experienced being on the wrong end of each thrashing, so spare a thought for poor old Shaun Marsh.
In that Ashes Test in 2015, he was caught by Ian Bell off Broad for a fourth-ball duck and made just two in the second innings. On Tuesday, he scrambled around the field for 50 overs before making just 24 in Australia's meagre reply.
How thankful he, and Australia, must be that they do not have to make a return to the venue in next summer's Ashes series.
BRILLIANT BAIRSTOW
Jonny Bairstow's reinvention as a one-day opener has been incredible. His powerful 139 from 92 balls at the top of the England innings was his fourth century in six ODI innings and sixth in all. Every single one has come with him batting at No.1 or No.2.
Since moving into an opening role for the first time during the Champions Trophy last summer, the Yorkshireman has had 20 innings and averaged 65.76.
That compares to an average of 38.05 when batting at three or below, where he managed five half-centuries in 22 knocks.
Batting against the new ball has also seriously improved his strike rate which, when positioned in the middle order, was 89.98. Now Bairstow's career ODI runs-per-100 balls is 103.94. Purely as an opener, it's 114.91. He is a player reborn.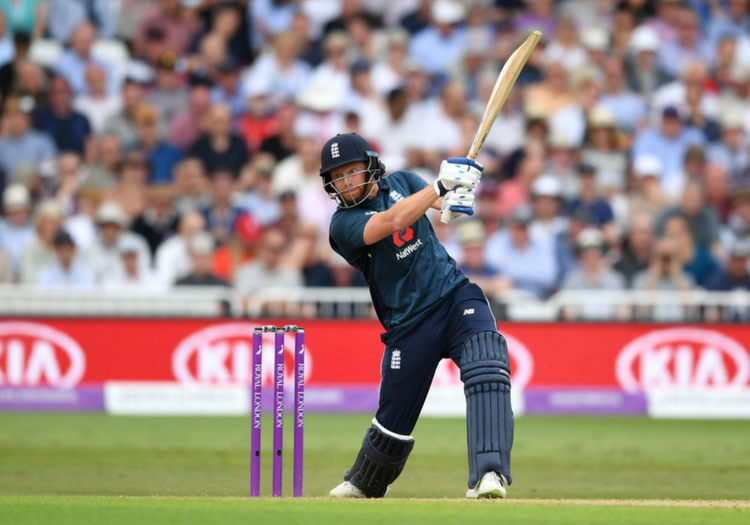 Jonny Bairstow clobbered another superb century
NO PLACE LIKE HOME
Alex Hales spoke ahead of the game of a need for him to do something special to try to give selectors a headache when Ben Stokes returns to full fitness.
His 147 was truly special but, in a sense, it should have come as no surprise given where the match was taking place.
Hales is almost unstoppable on his home Notts Outlaws ground.
He has played almost a 10th of his 63 ODIs at Trent Bridge, yet score just under a fifth of all his one-day international runs there (441 of 2,248).
In 2016 he made what was then England's best ever 50-over individual score with 171 out of 444 for three against Pakistan and on Tuesday he added another flashbang century, taking his average at the venue to 88.20 in ODI cricket.
Furthermore, his intimate knowledge of the ground's dimensions give him the edge when it comes to finding gaps and clearing fences. There is no better evidence of this than his ridiculous career strike rate in ODIs at Trent Bridge - 138.24 compared to his all-grounds equivalent of 96.89.
SIXES, THE BEST
One quickfire stat to finish. England hit 21 sixes during their innings on Tuesday. They managed 18 in the entirety of the 2015 World Cup.