'In many ways, Howell is reinvigorating the art of the slower ball'
RICHARD EDWARDS: He claims to have 50 different varieties of slower balls, many of which he has developed in the past three years as a result of watching baseball pitchers hone their art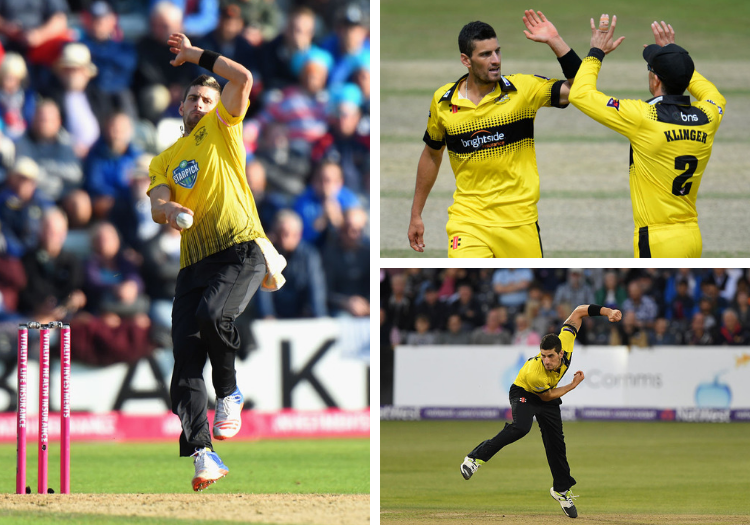 "It's funny that everyone talks about my slower balls – because my usual deliveries aren't that much quicker," says Benny Howell from his hotel room in Bangladesh, chuckling as the words leave his mouth.
Howell has spent the past month playing for the Rangpur Riders in the Bangladesh Premier League, eventually missing out on a place in the final as a result of a five-wicket defeat to the Dhaka Dynamites in an explosive encounter earlier this week.
Predictably, the Gloucestershire allrounder was his sides' most economical bowler, going  for just 17 in three overs. He also took the wicket of Dhaka skipper, Shakib Al Hasan.
But while his economy rate in T20 cricket is now almost taken for granted, his method is anything but ordinary.
He claims to have 50 different varieties of slower balls, many of which he has developed in the past three years as a result of watching baseball pitchers hone their art. Australia's Andrew Tye, who played with Howell at Gloucestershire, is just one of a growing band of players who have said that their variations have, in part, been helped by working alongside him.
And now the former Hampshire man can count the likes of Chris Gayle and AB de Villiers – both team-mates with Rangpur – among his admirers, having done his best to baffle both in the nets throughout his stay in Bangladesh.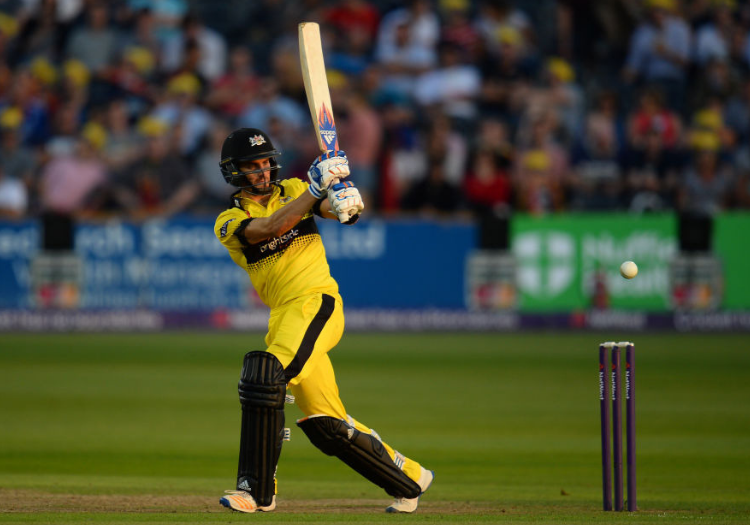 Howell is no slouch with the bat either
"I've been trying to learn everything I can from them and bowling at them in the nets has been fun," he says. "I've been working on a couple of new things out here too.
"When you start, you trial them from a short-run but it's a completely different kettle of fish bowling them from your full-run because the whole dynamics of your action change.
"You have to work  out whether it's worth sticking with or whether it will just be binned. You go through a process, sifting through what's good and what's not. There are a couple I've worked on this winter that I'll stick with.
"You'll just have to wait and see how successful they are."
In many ways, Howell is reinvigorating the art of the slower ball, following on from pioneers like Franklyn Stephenson, who would famously bowl with his normal action but float the ball above the batsman's eye-line before achieving a wicked dip, which would often leave the man under the helmet looking very foolish indeed.
Chris Read, the former England wicketkeeper, will need no reminding of the mess he made of Chris Cairns' variation on a theme at Lords in 1999, with the keeper ducking as the ball, almost apologitically, gently dislodged the bails.
Cairns, it transpired, had been a housemate of Stephenson when the pair played together at Nottinghamshire.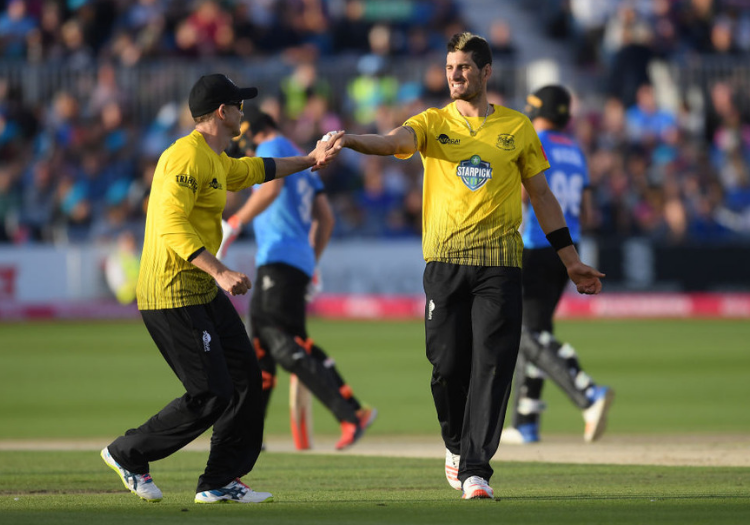 The bowler celebrates with Gloucestershire team-mate Michael Klinger
Howell admits that he had never seen a Stephenson slower ball which makes sense because, let's face it, what he's doing with the slower ball very much represents the future and leans little on what cricketers have done with the delivery in the past.
"I guess people do struggle to read them – although sometimes they do and the ball goes sailing off into the distance," he says. "There's a lot of thought that goes into it from my end.  And when they do face me they know that I have more than one variation, so the batsman probably ends up thinking about how they play me a little bit more as well.
"I'm constantly looking at what the batsman is trying to do, I'm not just chucking down variations. I try to plan to bowl at each different batsman differently.
"There's all sorts you can do but I still don't really look at myself at someone who bowls slower balls. It's more about subtle speed differences and the movement of the balls, that's what I work on mostly.
"It's handy to have a ball that skiddier than the others, a normal stock-ball if you like, but it's all about different angles on the arm release, different angles on the crease and subtle variations in the air. I'm more like a quick spinner, getting various bits of drift and this and that. I just do it in a very different way."
Howell insists that he hasn't yet given up the hope of forcing his way into England's plans for the next T20 World Cup. And having proved himself in T20 competitions around the world, you would think he was on England's radar, despite having turned 30 this winter.
If the call does come, he will have taken the slow route to the top. Which is just the way he likes it.