Tim Paine to take break from cricket "for the foreseeable future"
The news, which likely rules the former Australia captain out of the Ashes series, also raises the prospect of the 36-year-old wicketkeeper having played his last Test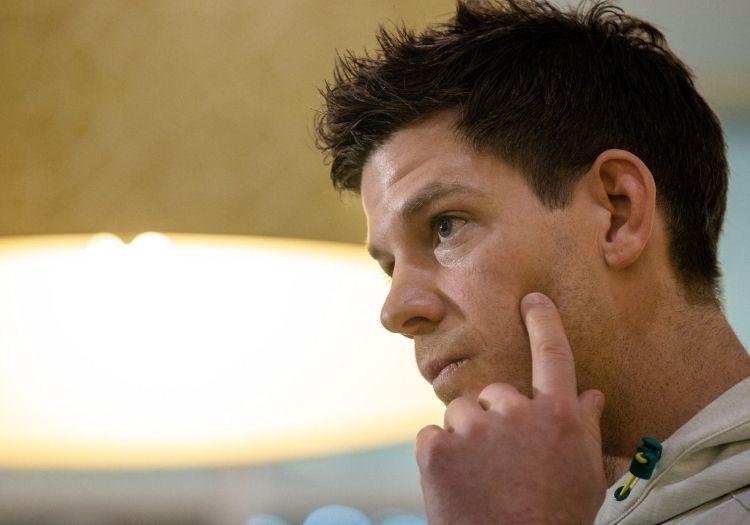 Tim Paine is to take an indefinite break from cricket for mental health reasons, ruling him out of the start of the upcoming Ashes series.
The news also raises the prospect of the 36-year-old wicketkeeper having played his last Test for Australia.
He had been due to represent Tasmania on Friday ahead of joining up with his teammates in the national side in Brisbane, but he withdrew from the match. Earlier in the week, he turned out for Tasmania's second team against South Australia as he returned to the field following neck surgery.
His manager, James Henderson, tweeted: "Confirming that (Tim Paine) is stepping away from cricket for an indefinite mental health break. We are extremely concerned for his and Bonnie's well-being and will be making no further comment at this time."
Paine resigned the captaincy last week over revelations about a sexting scandal.
The messages sent in 2017 by Paine to a former Cricket Tasmania co-worker – some of which were graphic in detail – were the subject of a Cricket Australia investigation three and a half years ago.
While Paine was cleared of breaching the CA code of conduct, the incident's emergence in the Australian media via a News Corp report prompted his resignation from the role, which he has held since 2018 when he took over from Steve Smith in the wake of the sandpaper controversy.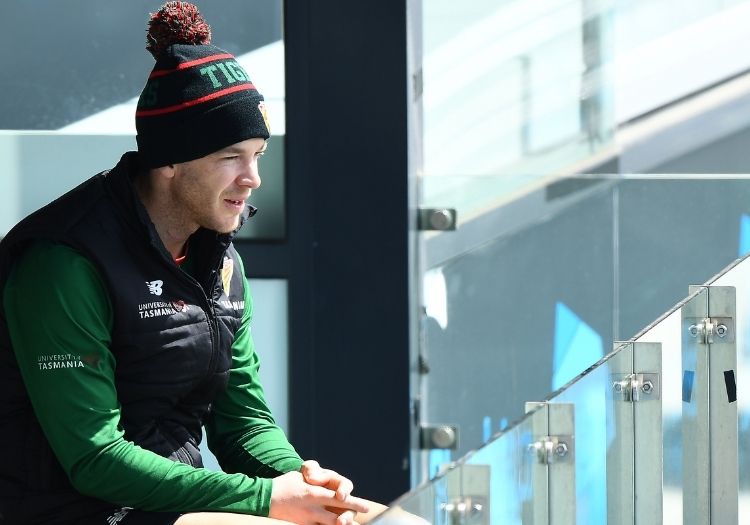 Tim Paine is taking an indefinite break from cricket, possibly ending his Test career
A Cricket Tasmania statement said: "Following discussions over the last 24 hours, Tim Paine has advised Cricket Tasmania that he will be taking a leave of absence from all forms of cricket for the foreseeable future.
"Cricket Tasmania will continue to support Tim and his family both professionally and personally over the summer."
In an interview last week, he admitted that the situation had taken its toll. "I feel terrible, to be honest," he told the Herald Sun. "Although Bonnie and I have both known about all this for three years, to have it played out like this is really distressing, and upsetting, and I'm really embarrassed. Really embarrassed. I feel sick for Bonnie, and for my family more than anything else."
In his absence, Paine will likely be replaced by Alex Carey, who is yet to make his Test debut despite establishing himself in Australia's 50-over side. Josh Inglis, who was born in England, has been talked about as a potential alternative.
Initially, Paine reiterated his intention to play in the series even after losing the captaincy, while Cricket Australia confirmed that he remained available for selection.
"Tim Paine is the best keeper in the world," said off-spinner Nathan Lyon on Thursday. "I know I want him. This is very selfish from a bowler's point of view. I want the best gloveman behind the stumps and in my eyes, that's Tim Paine."
According to cricket.com.au, he informed selectors of his decision to step away just an hour before the news became public. Fast bowler Pat Cummins is the favourite to take over as captain.
Our coverage of the Ashes is brought to you in association with Cricket 22
Please ensure all fields are completed before submitting your comment!