Watling and de Grandhomme frustrate England on day two
BJ Watling and Colin de Grandhomme dragged New Zealand from a position of severe discomfort at 36 for five after James Anderson and Stuart Broad had toppled the hosts' top order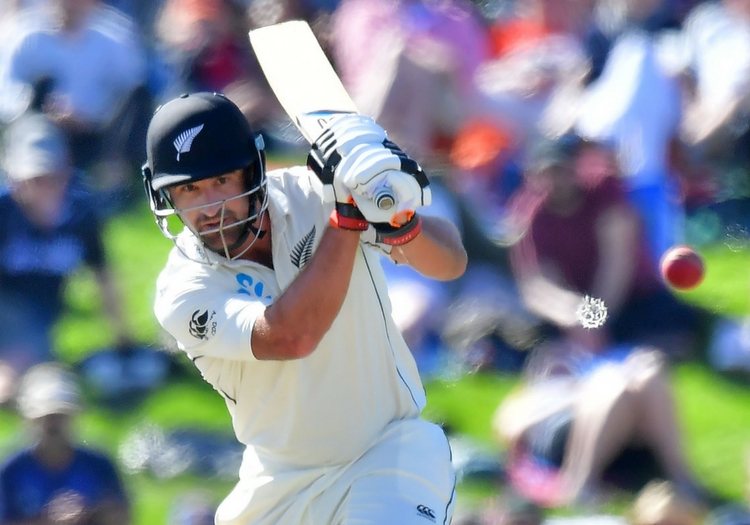 Second Test, Christchurch, day two: New Zealand 192-6 (Watling 77*, de Grandhomme 72; Broad 4-38) trail England 307 (Bairstow 101, Southee 6-62) by 115 runs.
BJ Watling and Colin de Grandhomme dragged New Zealand from a position of severe discomfort at 36 for 5 after James Anderson and Stuart Broad had toppled the hosts' top order.
Before England took hold of the new ball, Jonny Bairstow had the chance to reach a richly-deserved three figures - his fifth Test century.
When the wicketkeeper uppercut Trent Boult to Henry Nicholls at third man, New Zealand had wrapped things up with England 307 all out. As they had done in the first innings at Eden Park, Boult (4-87) and Southee (6-62), claimed all 10 English wickets.
Before the start of play on day one, Joe Root said England had made changes to the XI to give themselves "the best chance of taking 20 wickets".
The captain had the perfect response from his bowlers first up, albeit the old guard not the two men coming into the fold.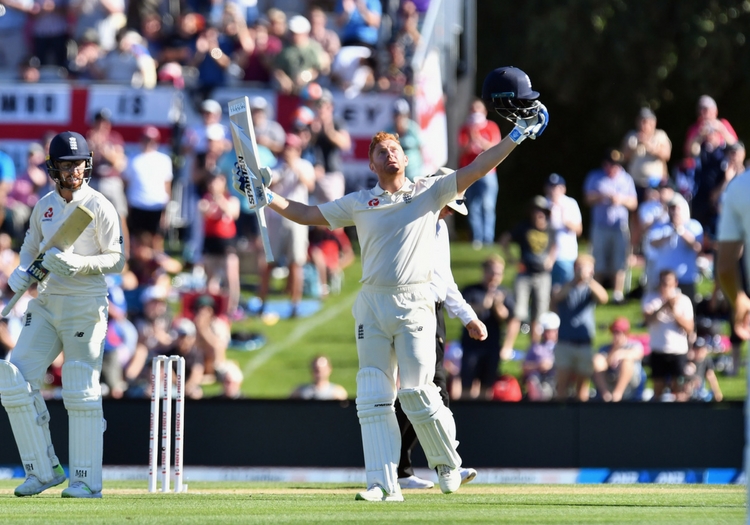 Bairstow celebrates his fifth Test century
Jeet Raval was a spectator in the first over of the innings as Anderson unloaded a quiver of arrows that really were deserving of a wicket.
His bowling partner, Broad, who was rumoured to be losing his new-ball duties prior to the series, struck with his third ball. Tom Latham was enticed into the attempted drive which found the edge through to Bairstow.
While Raval looked like a colour-blind gentleman attempting to solve a Rubik's Cube, Kane Williamson eased into the task, initially picking off Anderson and Broad with relative comfort.
England refused to let the skipper settle, however. Broad would keep him in check, beating the outside edge twice in quick succession before Anderson hammered one into his pads - the umpire's call on impact saving the New Zealand captain.
Raval fell to the faintest of edges off Anderson and Broad pitched one up with Ross Taylor lured into the drive, Alastair Cook on the receiving end at first slip.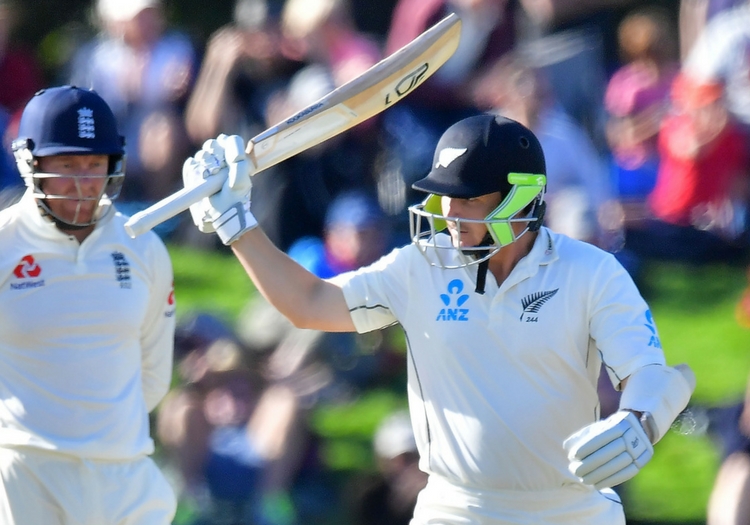 Watling will return tomorrow unbeaten on 77
Broad claimed his third of the day, trapping Henry Nicholls lbw - courtesy of a well-judged review - without scoring.
With that, Broad moved to 405 Test wickets, alongside West Indies legend Curtly Ambrose, and New Zealand were 17 for four and threatening a double-digit score of their own.
After the lunch break, England reeled in the big fish. Anderson the angler, as Williamson tickled one down leg and the hosts were teetering at 36 for five.
As New Zealand's heels were sinking ever further into a Christchurch quagmire, Watling and de Grandhomme found some solid ground and dug in.
De Grandhomme took Mark Wood for three fours in an over early on to release some pressure but that only appeared to fire up the Durham man.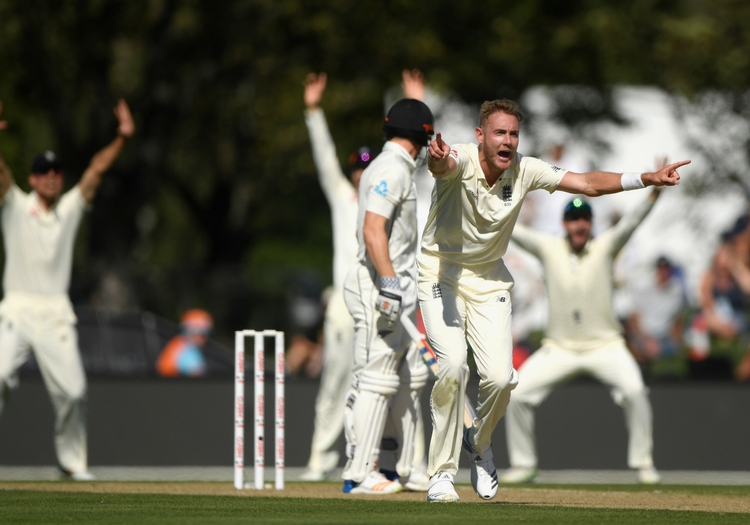 Broad moves ahead of Sir Curtly
Chris Woakes' replacement turned to some short stuff with Watling taking a hefty blow to the side of the helmet.
The pair rode out the hostility and would both be rewarded with Test fifties - Watling slog-sweeping Jack Leach for six to reach his own. From 36 for five, the pair added 142 to frustrate England's attack and keep New Zealand in the contest.
Broad would fell de Grandhomme before the end. The New Zealander will be gutted after grinding away for 151 deliveries, but it was another admirable contribution to his team's cause. The allrounder has averaged 57.20 in five innings this winter.
And with the scalp, Broad nudged ahead of Ambrose with his 406th Test wicket.
Watling has played a canny hand so far, he will return tomorrow in need of stable allies with New Zealand still 115 runs behind Joe Root's men.