Warner apologises: I understand the distress that this has caused the sport and its fans
David Warner has made a public apology to "cricket fans in Australia and all over the world" after being banned from the elite level of the sport for 12 months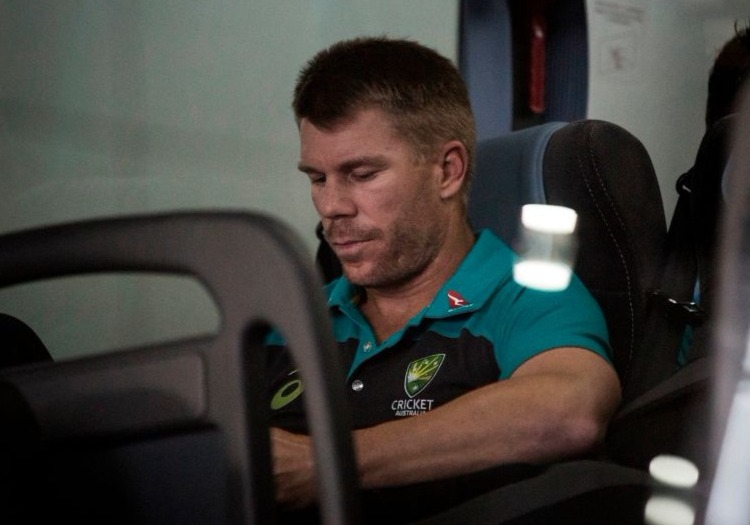 Australian batsman David Warner
David Warner has made a public apology to "cricket fans in Australia and all over the world" after being banned from the elite level of the sport for 12 months.
Warner was identified by a Cricket Australia investigation as the ringleader behind the plan to tamper with the ball during his country's Test match against South Africa in Cape Town last week.
The opening batsman, whose proximity to controversy over the past six months has made him the subject of intense criticism, will not be allowed to play for Australia or at state level for a year. He has also been barred from the 2018 Indian Premier League and several sponsors, including electronics giant LG, have severed their ties with him.
Warner, along with Steve Smith and Cameron Bancroft, has flown back to Australia after being kicked off the tour of South Africa.
In a statement released via social media on Thursday, he addressed the issue publically for the first time.
The statement read: "To cricket fans in Australia and all over the world: I am currently on my way back to Sydney.
"Mistakes have been made which have damaged cricket.
"I apologise for my part and take responsibility for it.
"I understand the distress that this has caused the sport and its fans.
"It's a stain on the game we all love and I have loved since I was a boy.
"I need to take a deep breath and spend time with my family, friends and trusted advisers. You will hear from me in a few days."
Warner was found to have been the man who came up with the scheme to scrub sandpaper on one side of the ball at Newlands, with Cricket Australia's report claiming he had given instructions to Bancroft to do so.
The breakdown of the reasons behind his hefty suspension said Warner had given Bancroft a demonstration in how to affect the shape of the ball.
NOW READ