Simply the Bess: Who is England's new boy... and what does he bring to the squad?
BRAD WEST: It is Bess's character, almost as much as his end product, which has so impressed the national hierarchy. At every stage of his development he has displayed a confident temperament with a keen eye for detail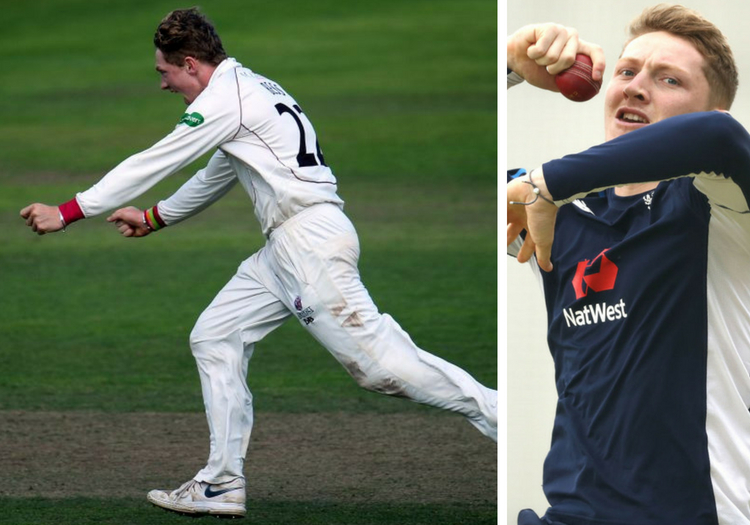 Dom Bess has been called up by England
On July 3 2016, a young off-spinner by the name of Dominic Mark Bess made his first-class debut for Somerset against a touring Pakistani side. Less than two years, and after only 15 more first-class matches later, Bess's story comes full circle as he looks set to face Pakistan once more after being named in Ed Smith's first squad as national selector ahead of the first Test at Lord's next week.
It is a testament to the remarkable rise of the 20-year-old that the match against Pakistan in question went so badly, with Bess recording match figures of 0-128, and yet here he is, on the verge of facing them again after impressing at every turn in the convening period for Somerset, England Lions and in the North v South matches.
It is Bess's character, almost as much as his end product, which has so impressed the national hierarchy. At every stage of his development he has displayed a confident yet self-aware temperament with a keen eye for detail and a desire to improve.  Following the aforementioned game in July 2016, Bess met with Pakistan great Younis Khan and talked the art of spin for 30 minutes, taking in as much wisdom as he could.
During the North-South series, when all players had to 'pitch' their case for 2019 World Cup inclusion in front of ECB director of cricket Andrew Strauss and selectors Angus Fraser and Mick Newell, Bess pointed to the 2023 tournament in India, on turning pitches, with assurance.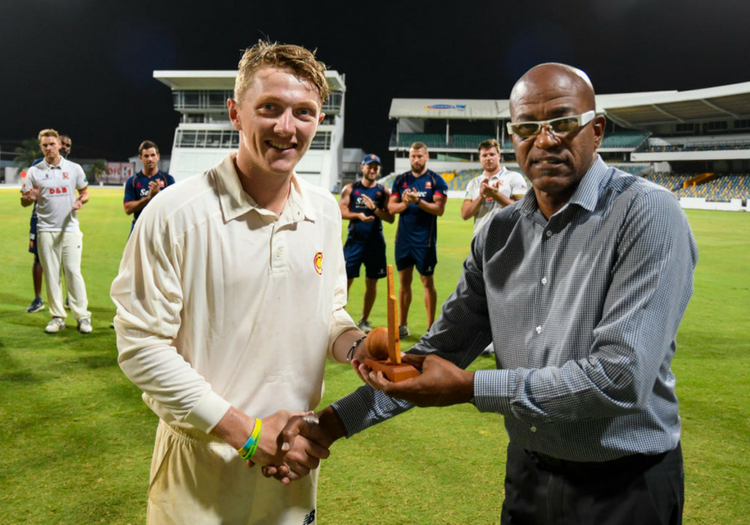 Bess could make his debut against Pakistan
An off-spinner by chance because long run-ups did not suit his self-defined "porker" frame, the Sidmouth born Bess hails from an extended family of cricketers in Devon. He played up through the age groups there before signing a scholarship contract with Somerset and joined the club academy when he was 16 years old.
After graduating in 2015, Bess then spent time at the Darren Lehmann Academy in Adelaide before enjoying success for Devon in the Minor Counties and for Somerset's 2nd XI in 2016. Life then changed dramatically for the off-spinner when he took 6-21 on Championship debut before following that up with a five-for against Nottinghamshire in Somerset's last game of the 2016 season.
While Somerset struggled in 2017, Bess went from strength to strength with 36 wickets in nine matches at an average of 23.41, including a 10-for against Hampshire. He may have only taken one Championship wicket in 2018 but those figures stack up handsomely for a 20-year-old about whom there is evidently so much to like – a combative nature on the field, a repeatable action and an ability with the bat all add to the promising mixture.
Down to earth but also possessing a humour that will fit in well in the England dressing room, Bess described the unique circumstances behind when he found out that he would be a part of the squad for Lord's.
"I got the call whilst I was shopping for furniture with my girlfriend. We were discussing sofas at the time," he said. "My phone rang but I didn't recognise the number. Luckily I decided to pick it up!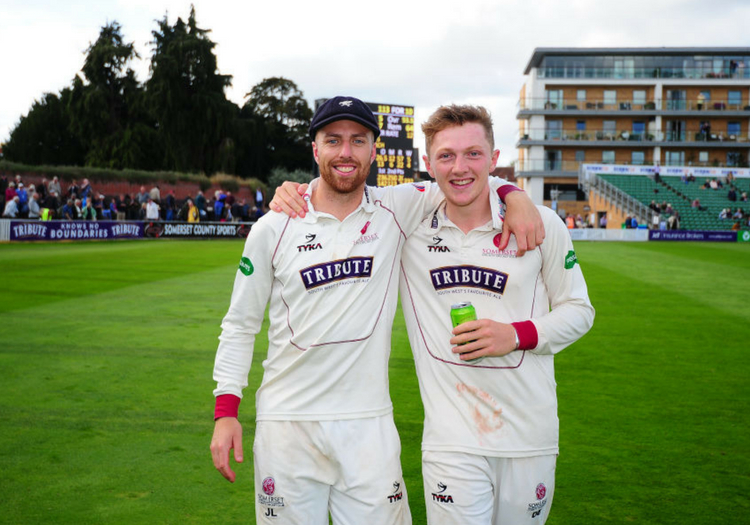 The spinner benefits from injury to his friend and Somerset team-mate Jack Leach
"This has come around very quickly but I'd like to think that I can go in to it and not be phased at all. These moments don't come around often," Bess said. "If I do get the chance to play, it would be an unbelievable honour. It would be an amazing achievement and it would be great for Somerset, Devon Cricket, Sidmouth and Exeter Cricket who have always helped me. I'm smiling now just thinking about it."
Bess replaces injured team-mate Jack Leach, who made his debut in England's last Test match, and the newest England debutant-to-be was full of sympathy for his fellow spinner and friend.
"I'm absolutely gutted for Leachy because we're obviously really close," he said.
For Somerset, Bess is the next in a production line of talent to recently progress through to full national honours.
Somerset head coach, Jason Kerr said: "Everyone connected to the club is thrilled for Dom. He has achieved a tremendous amount in a short space of time and we have all been extremely impressed by how he has conducted himself both on and off the field."
"As a club we're are delighted that our young players are beginning to get recognition at the very highest level. To have Dom joining the likes of Craig Overton and Jack Leach in England Test squads just goes to show that the pathways in the South West are helping to produce cricketers for the very highest level of the game.
NOW READ