Sarfraz fined 60% of match fee, players docked 30% for slow over rate at Lord's
Sarfraz Ahmed was hit by the penalty after his team were found to have been three overs short of the required number, after time allowances such as drinks breaks and injury interruptions were taken into account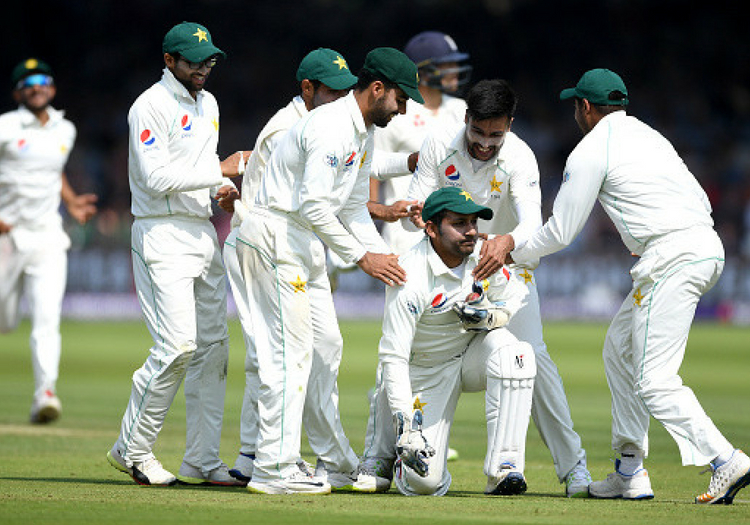 Pakistan's players have been penalised by the ICC
Pakistan captain Sarfraz Ahmed has been fined 60 per cent of his match fee as a result of his side's slow over rate at Lord's.
Sarfraz was hit by the penalty after his team were found to have been three overs short of the required number, after time allowances such as drinks breaks and injury interruptions were taken into account.
Match referee Jeff Crowe imposed the fine after the charge was put to Sarfraz by the umpiring team for the first Test against England.
Sarfraz accepted the sanctions, meaning there was no need for a formal hearing.
His players, meanwhile, have each received a 30 per cent deduction from their match fee.
Should Pakistan be pulled up for a similar "minor over rate" infraction in the next 12 months, with Sarfraz as captain, he could face suspension.
Pakistan won the game by nine wickets inside 10 sessions at Lord's.
NOW READ