Malan proposes pink ball for early Championship matches after Lord's match falls foul of the weather
England batsman Dawid Malan, the Middlesex captain this season, said he was not particularly fond of the pink ball but he would be open to all options when it comes to maximising playing time in the early Championship campaign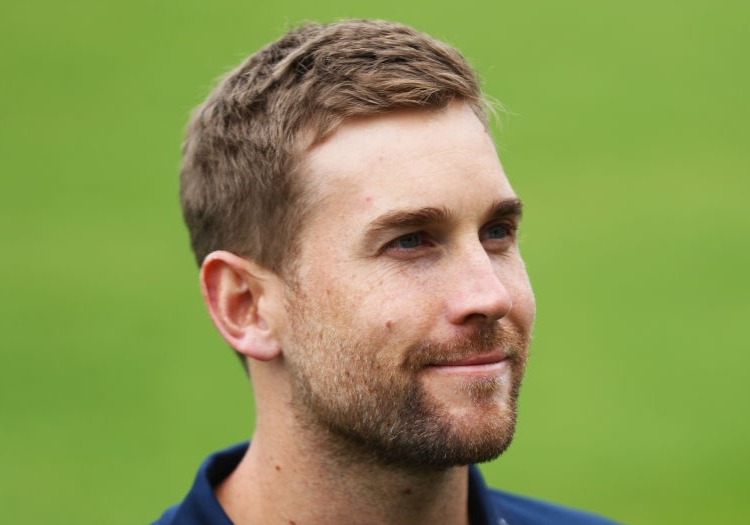 Middlesex captain Dawid Malan
Dawid Malan has suggested allowing counties to use the pink ball in early-season matches after Middlesex's game against Glamorgan was heavily influenced by the weather.
Bad light and rain eliminated any prospect of a victory for either side at Lord's, while there was frustration that the players were unable to get on the pitch during some dry spells because of the gloom and despite the Home of Cricket being equipped with floodlights.
England batsman Malan, the Middlesex captain this season, said he was not particularly fond of the pink ball - which is used in day-night first-class cricket - but he would be open to all options when it comes to maximising playing time and evening up the battle between bat and ball in the early stage of the Championship campaign.
"It is disappointing. We've finally got lights at Lord's and for us to not be able to get out is frustrating," he said.
"It might bring the argument in of maybe we should use pink balls at this time of the year, especially maybe for the first month of the year and especially if we know we're going to be affected by bad light so much.
"It might mean that we can play a little bit more. I'm not saying that I'm a big fan of the pink ball but if we're going to be using it at times it might be worth using it to make sure we get out there as much as we can during the early stages of the season.
"I'm all for pushing the boundaries but I think it does get to a stage where the red ball becomes more in the bowlers' favour.
"Being able to see it, being able to pick it up... it seems like everything happens much quicker under lights and I think it takes away the fairness between bat and ball, especially at this time of the year when wickets are doing a little bit more than they should be doing."
One player who didn't struggle in difficult conditions was Middlesex's Stevie Eskinazi, who made an imperious 94 in the home side's first innings.
"It's been a bit of an extended pre-season for me after a couple of weeks on my death-bed. It was great to be out there – I've been looking forward to this for ages now," he said.
"I just stuck to my gameplan. We know what it is like in early season conditions and our job as batters is to find a way.
"I tried to stay as positive as possible. The key was if the ball was there to be hit then send it to the boundary."