Kuwait name former South Africa opener Gibbs as new head coach
The ex-South Africa batsman was formally unveiled by Kuwait Cricket at the governing body's annual general meeting in Kuwait City this week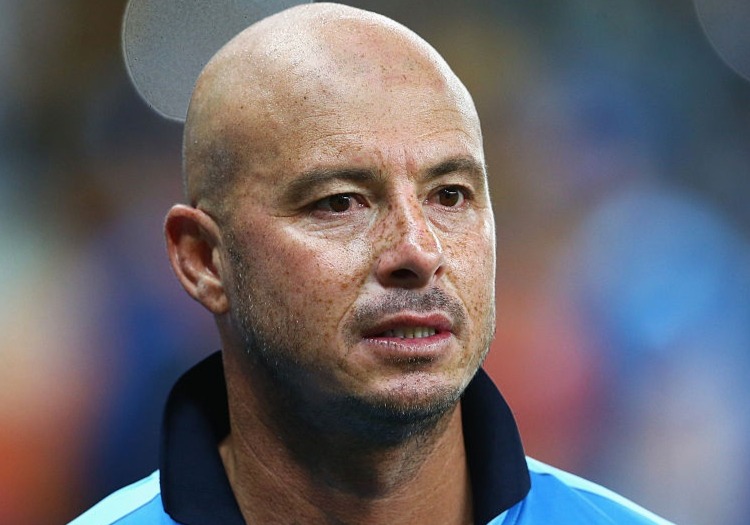 Herschelle Gibbs has been appointed as Kuwait's new head coach.
The former South Africa batsman was formally unveiled by Kuwait Cricket at the governing body's annual general meeting in Kuwait City this week, and he will take charge of the side in the build-up to the ICC World T20 sub-regional qualifiers, which are due to take place in April.
Gibbs, who made 14,661 international runs for the Proteas across cricket's three formats over the course of his playing career, has previous coaching experience in Afghanistan's Shpageeza League.
"What an exciting challenge this is for all of us," Gibbs wrote on his Twitter account on Wednesday.
Kuwait will line up in a group which also features the UAE, the Maldives, Saudi Arabia, Bahrain and Qatar in the sub-regional qualifier as teams across the world bid to reach the finals in Australia in 2020.
KUWAITI CRICKET: THE INSIDE TRACK

Cricket was established in Kuwait during its days as a British protectorate, and is part of a booming Asian region for Associate cricket, in part due to the flow of migrant workers from the Indian subcontinent to the Persian Gulf.

As much as 40 per cent of Kuwait's population originate from the subcontinent.

At the last audit there were four turf pitches in the state, and the Kuwait Cricket Association are trying to encourage more Arab involvement.

Kuwait are regulars in regional Asian Cricket Council tournaments, though were relegated from the global 50-over pyramid in 2013, after finishing bottom of ICC World Cricket League Division Six in Jersey.

Last year they finished beneath Qatar, Saudi Arabia and Bahrain in the WCL Asia Qualifier, though did have the pleasure of beating China by 293 runs on Duckworth/Lewis (Kuwait 460 for 7; China 57 all out). Haroon Shahid took 8 for 19.

China are allowed to play only native passport holders.

The tables were turned on Kuwait in the 2014 Asian Games T20 tournament in South Korea, when tournament regulations stipulated only passport holders.

Kuwait were dismissed for 20 by Nepal and beat Maldives on the toss of a coin after a washout.

Bangladesh bowled them out for 21 in the quarter-final, when Kuwait's 58-year-old captain, Mahmoud Bastaki, briefly came in to bat alongside his 23-year-old son, Fahad.

James Coyne