Kohli to Surrey: Good for the game or an unnecessary addition? Our writers are all agreed...
One of the biggest names in world cricket will grace the County Championship and Royal London One-Day Cup in June after Surrey announced the signing of Virat Kohli last week. The Cricketer's writers have their say...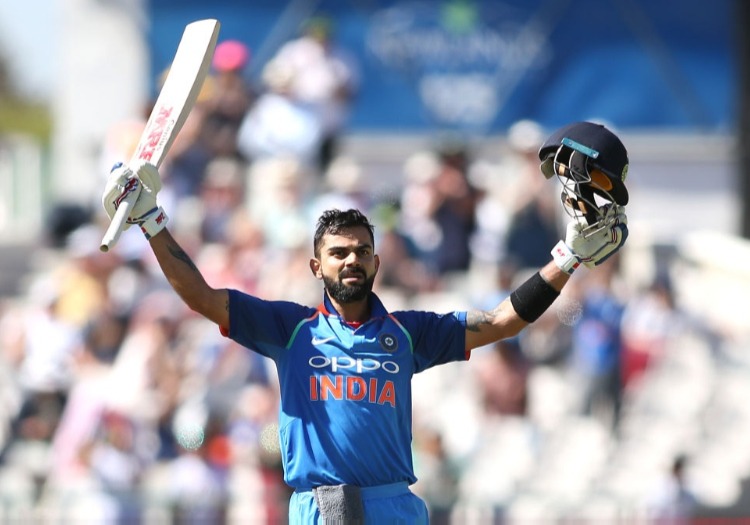 Virat Kohli is joining Surrey
One of the biggest names in world cricket will grace the County Championship and Royal London One-Day Cup in June after Surrey announced the signing of Virat Kohli last week.
The Cricketer's writers have their say on whether the news is beneficial to the English game.
SIMON HUGHES
Virat Kohli's appearance in county cricket will be like the arrival of a deity. He will be fawned on and worshipped wherever he goes and followed around by an extensive entourage of minders and hangers on. He will adorn the front pages and news bulletins.
He is indisputably the best, and richest, player in the world and will sprinkle a little stardust on the County Championship.
The domestic game has probably not fielded a player with his stellar influence before. When Sachin Tendulkar played for Yorkshire he was only 19 (though already very good).
There will be an extra intensity about the cricket when Kohli's at the wicket, as there was with Tendulkar. That's good for the game. I don't buy the argument that we shouldn't allow it because he's just coming here to practise for the Tests against England. 
What is also alluring is the identity of some of the grounds he's playing at.
His first 'home' match for Surrey is at Guildford, on whose excellent track Kevin Pietersen spanked an unbeaten 234 in 2012, peppering the short boundaries with 30 fours and eight sixes. Then he's off to North Marine Road, Scarborough for a four-day game against Yorkshire.
It will be like a king playing amongst the people. Any ball hit into the crowd is unlikely to be returned and there will be numerous adverts on Ebay for 'the ball Kohli hit over the sightscreen.' But, as Sachin discovered (making only one hundred, and that was partly off my bowling, in his one season at Yorkshire) that might not be as easy as everyone imagines.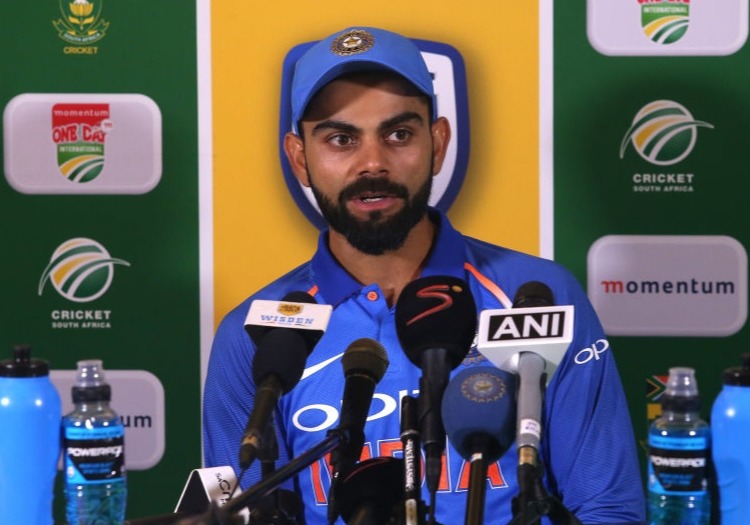 Kohli will play for Surrey during June
HUW TURBERVILL
I made the case that Mitchell Marsh should not be allowed to play for Surrey as it sounded as if he was treating county cricket as a 2019 Ashes finishing school.
The temptation is to use the same argument for Virat Kohli. Come here in June. Improve his game against the swinging ball. Tune up for the five Tests against England. And yet... news of the India captain's arrival at Surrey has created a buzz.
People are posting about it on Twitter and Facebook. It is exciting. I will be at The Oval to see him face Glamorgan on June 6.
County cricket is beleaguered and needs all the help it can get. So Kohli is OK with me. 
SAM MORSHEAD
I must admit, I have struggled to understand, let alone agree with any of the arguments from the 'anti-Kohli' camp since the news emerged.
County cricket will always benefit from elite players playing the game in this country, be that financially from increased gate receipts or directly via our young players coming up against the very best the world has to offer.
He's replacing Dean Elgar as Surrey's overseas, which wipes out suggestions that he's just coming over stealing a job from an academy product (yes, I really have heard that idea in the past week) and to those who say the move will only allow Kohli to gain form in English conditions - in which he's historically struggled - why is there a guarantee that the guy will be able to generate a tidal wave of form in June?
We're not guaranteed days and days of clear skies and sun, the ball is still like to swing, plus how will playing at Scarborough, Beckenham and Guildford acclimatise the India skipper for a Test series at the major venues? He'll have five innings maximum - two at Southampton and two at The Oval in the Championship, plus one in 50-over cricket at Lord's - which have a bearing on his international summer.
The equation is pretty simple; this is the world's leading batsman coming to England's domestic game at the height of summer, he should be well received, applauded heartily to the wicket and then have his confidence shot by our county seamers.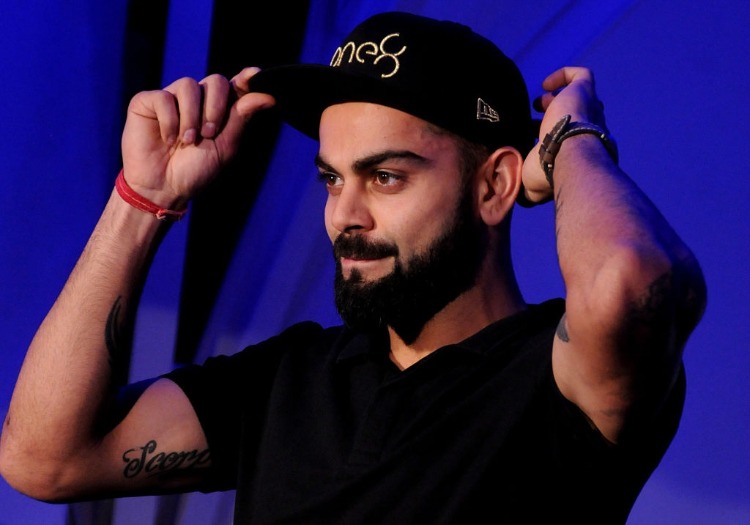 The India skipper will feature in the One-Day Cup and County Championship
OWEN RILEY
There have been grumbles that India's talismanic leader should not be allowed to fine tune his already sublime game on the English soil which left him cropless in 2014.
But why wouldn't the sport want one of its superstars to be in fine fickle? As for England, do they simply want to win, whatever the circumstances, or do they want to win against the best?
Perhaps winning is winning, but is a Test victory against an India side with an out-of-nick Kohli worth as much as a hard-fought contest with the world's best player in top form?
If the aim is to prevent India's captain from arriving at the crease at his best, maybe tie his shoelaces together or find his hotel and set the fire alarm off in the middle of the night too?
If Test cricket is to remain the pinnacle of the game, then first and foremost it has to exude quality. If that means letting Virat groove his game in the County Championship, so be it.
Anyway, who's to say that it won't backfire and a pair at Scarborough will sew seeds of doubt in Virat's mind before walking out at Edgbaston.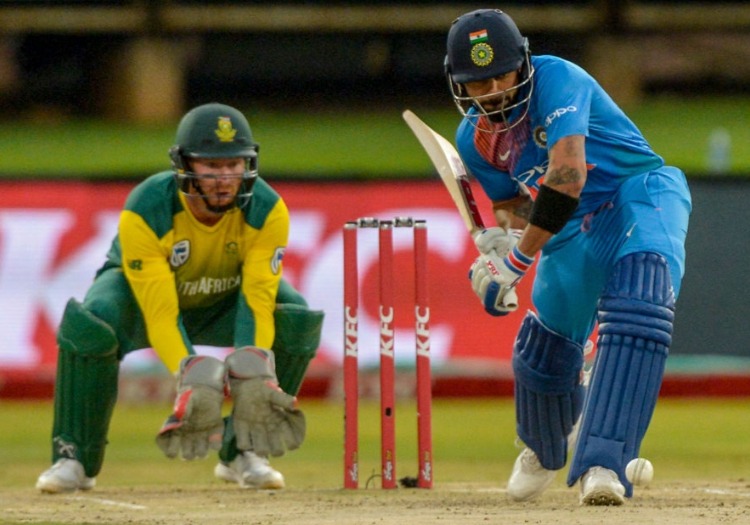 Kohli is likely to generate big crowds
Another concern that has been vocalised, about overseas players in general, is that they takeaway opportunities from homegrown talent waiting in the wings. While it is understandable people want to see players coming through the ranks, two things stand out.
Firstly, if they were good enough, surely they'd be playing. What does a club have to benefit by bringing in an overseas signing if they are confident their own playing staff can do the job? Middlesex were aiming to go without this summer, before bringing in Hilton Cartwright after a raft of injuries hit the squad.
Secondly, if you asked the young cricketers in question what they think of Mr Kohli jetting in for the month of June, it would be surprising if any begrudged him four weeks on their books. The opportunity to learn from the best, to pick Kohli's brains, watch how he trains, how he prepares for a match. That experience could be invaluable.
Finally, it's got to be good for the profile of the County Championship itself. Last summer I watched Surrey and Lancashire do battle at The Oval during a week basked in rare sunshine. Shivnarine Chanderpaul and Kumar Sangakkara were both on display. Two of the games greatest players, 24,267 Test runs between them. Even after tea, when it is free to come through the gates, the pigeons outnumbered people in attendance.
Perhaps that tale suggests that star names alone won't save county cricket. But Kohli is different gravy, no disrespect to those aforementioned legends, they were at the back end of their careers. He his at the height of his, if Kohli can't get people through the gates, perhaps nobody can.
Kohli's Surrey stint bad for the English game? Get a grip.