Kagiso Rabada banned for two Tests
Bowler found guilty of Level 2 ICC Code of Conduct offence - 'inappropriate and deliberate physical contact with a player' - for making contact with Australia captain Steve Smith during the Port Elizabeth Test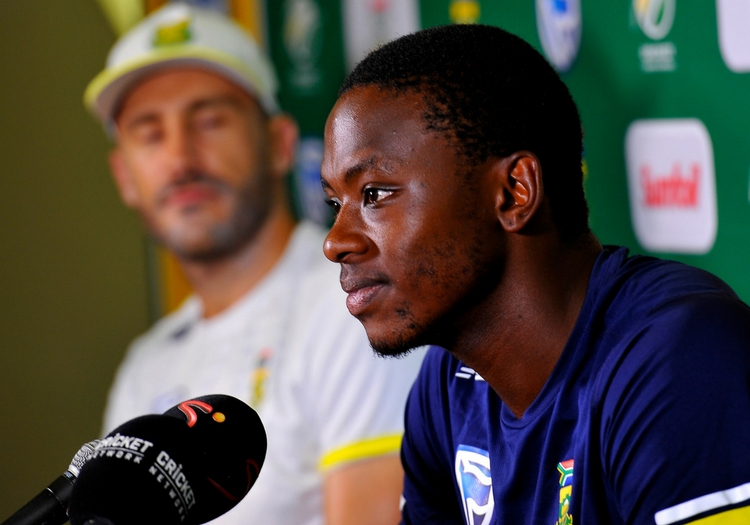 South Africa will have to play the final two Tests against Australia without one of their key parts as Rabada has been suspended for the rest of the series.
The bowler was found guilty of Level 2 ICC Code of Conduct offence - 'inappropriate and deliberate physical contact with a player' - for making contact with Australia captain Steve Smith during the Port Elizabeth Test.
Rabada - who claimed 11 for 150 in the match - initially denied the charge but was fined 50 per cent of his match fee and slapped with three demerit points as a result of a disciplinary hearing.
The three points mean Rabada has now accumulated a total of eight in a 24-month period which automatically leads to a two-match suspension.
Subsequently the paceman has accepted a further charge of 'using language, actions or gestures which could provoke an aggressive reaction from a batsman upon his or her dismissal'. He has received a further 15 per cent match fee fine and one demerit point.
Match referee, Jeff Crowe, said: "I found that there was contact between Rabada and Smith, and in my judgement the contact by Rabada was inappropriate, and deliberate. He had the opportunity to avoid the contact, and I could not see any evidence to support the argument that the contact was accidental.
"It is also disappointing that this has happened the day after the pre-match meeting I had with both teams, where the importance of respect for opponents was highlighted.
"I take no pleasure in seeing a player suspended, particularly a young player of Kagiso's talent, but he has now breached the ICC Code of Conduct on a number of occasions."
Rabada took 11 for 150 as South Africa won by six wickets to level the series