EXCLUSIVE: Allan Donald: Ball-tampering and 'filthy' sledging a poor advert for game
HUW TURBERVILL: Allan Donald's revulsion at ball-tampering and sledging in the South Africa v Australia Test series could not have been clearer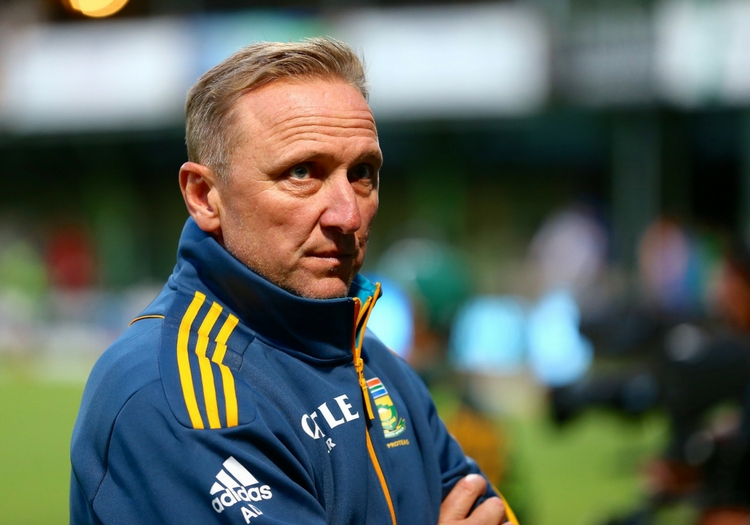 Allan Donald's revulsion at ball-tampering and sledging in the South Africa v Australia Test series could not have been clearer.
Speaking at Kent CCC's press day at Canterbury, where he is assistant coach, he said 'Sandpapergate' - which has seen Steve Smith, David Warner and Cameron Bancroft banned from the international game - will impact on all first-class teams.
"It was just disappointing," the great South African paceman told The Cricketer. "We all, in every single meeting, challenged everyone in the group to get the ball reversing... [but] no way we would take that sort of stuff on the field like sandpaper. 
"That is not a great advert for the game. I don't care who you are. That is not on. Now that has opened up a different can of worms. Umpires and match referees in first-class cricket are going to watch every team. We have discussed it at Kent."
The sledging also angered the man who was known as 'White Lightning'. "It's been a helluva series - that is what you would expect between South Africa and Australia. History will tell you that... there has always been a bit of niggle.
"The disappointing thing was seeing how much there was, though... the teams being so into it... in ways that were so personal. I have never seen things like that... it was a little bit filthy, to be honest."
He praised his former side, however.
"The way South Africa battled back after the first Test was a massive feather in their cap. Australia were not really on the park in the fourth Test for obvious reasons, but South Africa's performances in the second and third Tests were a great advert."
Donald is helping head coach Matt Walker create a "Test environment" at Kent. "We will treat the 14 County Championship matches as Tests. I don't think enough has been done with this [in domestic cricket]. With run-rates moving forward so quickly there are fewer maidens. Matches will be won by big runs in the first innings."
Donald's arrival at Kent was delayed last summer because of visa problems, and Jason Gillespie filled in. Kent cannot be accused of not attracting the big names for this role as they look to finally break back into Division One.