ENGLAND'S NEXT BIG THING - Part I: Can Hain take one-day ability back into the red-ball arena?
SAM MORSHEAD asks how Sam Hain can rediscover the stunning four-day form which caught the county game's eye in 2014, with input from the man himself, Warwickshire sport director Ashley Giles and his team-mate Ian Bell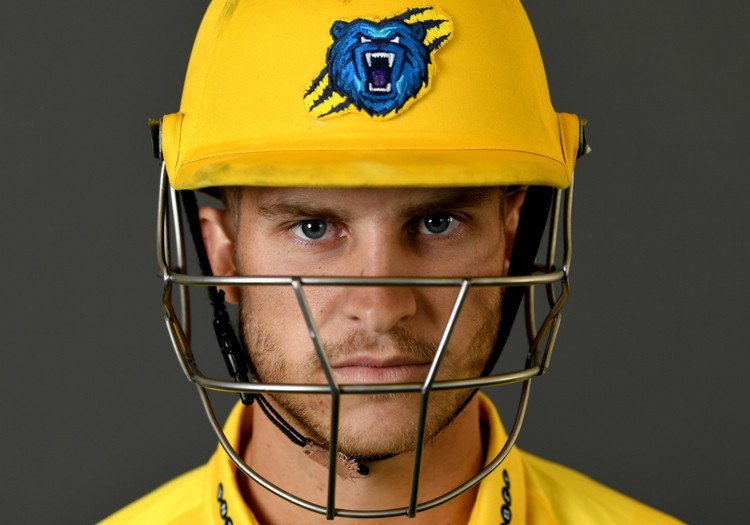 Hong Kong-born, Queensland-bred and now very much an England option for the future, Sam Hain is among the most exciting white-ball batsmen in the domestic game.
An excellent unbeaten for the MCC in the Champion County game against Essex last month acted as a timely reminder, as if one was needed, for the 22-year-old's skills.
A 360-degree hitter, Hain has the capacity to take an attack to pieces and the temperament, in one-day matches at least, to accumulate big runs.
A remarkable average of more than 57 from his 29 pro innings is testament to that.
Ashley Giles, the Warwickshire sport director, has predicted Hain will win England honours inside 12 months.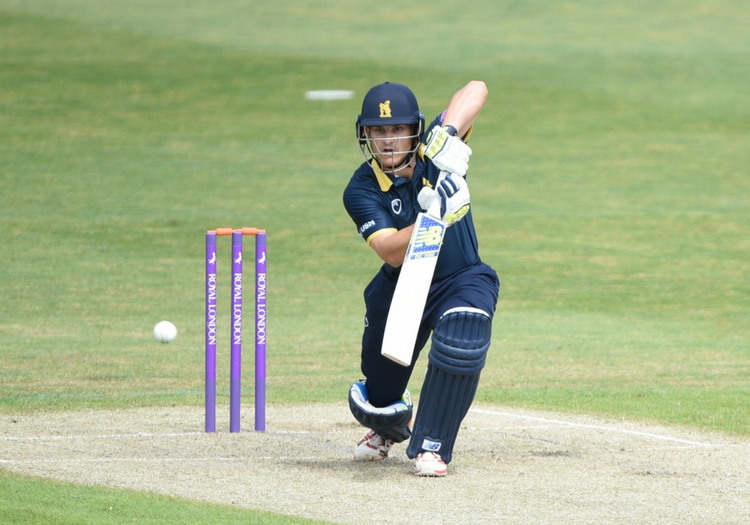 Hain hit 456 runs and two hundreds in eight One-Day Cup matches in 2017
"Sam's got all the good stuff," Giles told The Cricketer.
"He has the ability. Often it's what you do with it but he's a good kid, he works hard and I've not seen many better players at his age in this country. I think he's got a bright future."
The challenge for Hain will be rediscovering similar, devastating form in the red-ball arena.
When he broke onto the scene for Warwickshire in 2014 he did so by becoming the youngest player to ever make a County Championship century for the Edgbaston side, snatching the record from a certain Ian Bell.
Hain finished that season with four first-class tons, including a double against Northamptonshire.
Since then, however, he has added just one more hundred to his first-class tally, despite continuing to break ground in the limited-overs formats.
In 2017, he was in and out of the Championship side, making just 216 runs all season at a miserly 15.42 per knock.
"He's a very talented young player. Even over the last couple of years when he struggled a little in red-ball cricket, as captain I didn't want to leave him out of the side because he's got the ability to go a long way in the game," Bell told The Cricketer.
SAM HAIN

County: Warwickshire

Age: 22

First-class: 48 matches, 2,279 runs, ave 33.51, 7 50s, 8 100s, HS 208

List A: 29 matches, 1,489 runs, ave 57.26, 8 50s, 5 100s, HS 144

T20: 29 matches, 829 runs, ave 33.16, s/r 128.12
"Hopefully he's now worked out a few things in red-ball cricket that will help him progress and that happens to a lot of players.
"He came on the scene and struggled a bit but that's professional sport. People work out your weaknesses, you have to come back a stronger character and stronger technically.
"His white-ball cricket has always been pretty strong.
"The hardest thing as a batter is moving from format to format, adjusting your tempo and performing."
Hain is honest enough to admit that. He freely concedes that he has found himself playing at balls in four-day cricket which he really ought to watch on by.
"You don't get noticed unless you score big runs in four-day cricket, that's where you make your name," he said.
"Put simply, when I get anxious I sort of fall over looking for the ball and in turn play balls that I should be leaving.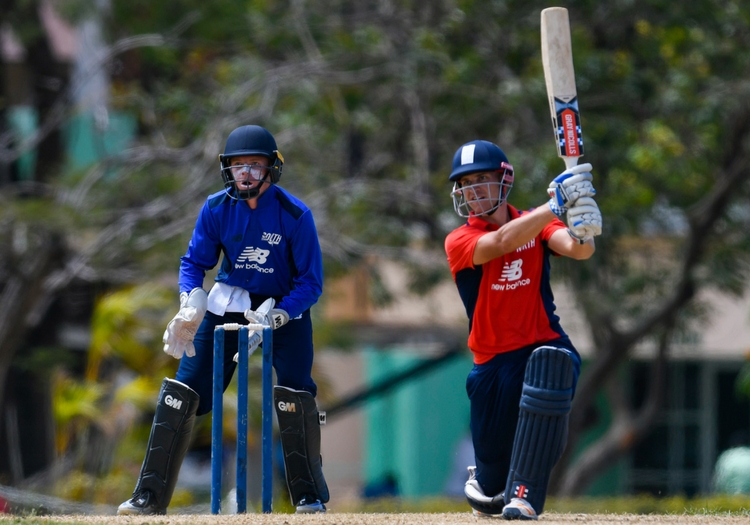 The Warwickshire batsman scored 104 runs at 34.66 in the North-South Series
"I've had to step back a little bit and go through the basics again. That's it, honestly. That's all it is. England tests your technique. In England the ball moves a lot and for a long period of time.
"I've put a lot of work into my technique and hopefully it holds up."
Giles describes Hain as "an exceptional talent" and compares him with Bell - "he might have a wider range of shots, and that's no disrespect to Belly," he says.
"Sam is an exceptional talent and I'm sure he'll have a really long career."
Bell sees the same potential in Hain, who has a world-class support network in the shape of the 118-Test veteran and fellow former England international Jonathan Trott in the Edgbaston dressing room.
"Put simply, when I get anxious I sort of fall over looking for the ball and in turn play balls that I should be leaving"

Sam Hain
Whether he can follow in the pair's footsteps, however, may depend just as much on mentality as ability.
"The more I look at international cricket, having the ability is one thing but having the mental side is crucial," says Bell.
"Ever since he's been here, there's been no doubt he's got the ability to go that far but it's down to him to do that.
"He has to be confident in his own game and have the all-round package to be able to compete internationally."
So. What next? Well, Hain is approaching the task at hand with a smile.
"I remember after my first season that there was a lot of chat," he says. "You can use it to your advantage or you can let it affect you. I'm trying not to let it affect me because cricket is a funny game and a stressful game as it is.
"I'm trying to control what I can control, and that is scoring runs and winning games for my team."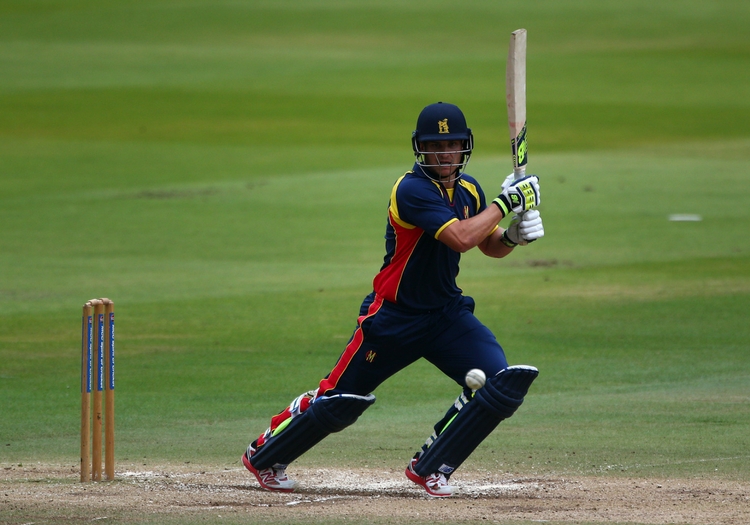 Hain in action for MCC v Afghanistan