England new boy Bess loving Lord's… especially the lunches
HUW TURBERVILL: Young Somerset offspinner Dominic Bess says he is ready and raring to go to face Pakistan in Test debut at the Home of Cricket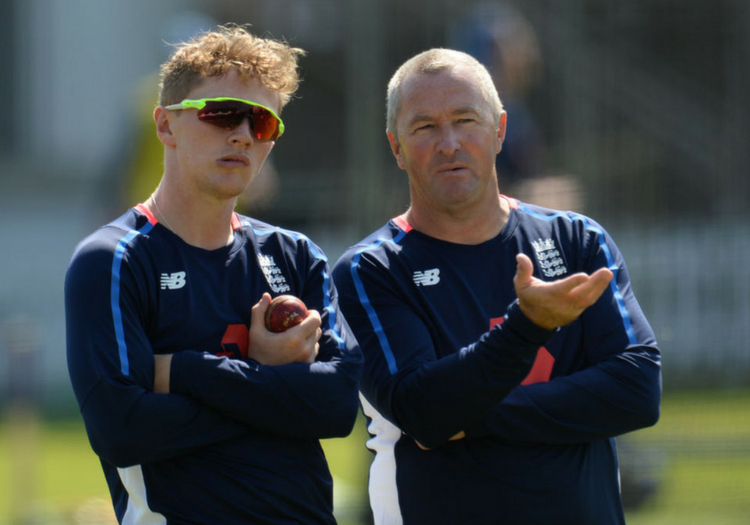 Dominic Bess with England assistant coach Paul Farbrace
The last time Dominic Bess was at Lord's he was 12th man for Somerset. He enjoyed the famous lunches so much he piled on the pounds. On Thursday he is expected to make his Test debut there against Pakistan. When he says it is a "dream come true", I don't think he is talking about the lunches…
If his maiden Test goes as well as his Championship debut for Somerset at Taunton in 2016, England's youngest ever finger spinner (he will be 20 years, 306 days on Thursday) should be OK. He took 6 for 21, removing Jonathan Trott and Ian Bell in successive balls. At the end of that summer he had played two Championship games, taking 10 wickets at 10 apiece.
That has now risen to 63 at 22.49, with seven five-wicket hauls: impressive figures indeed. He has formed a deadly duo with Jack Leach, who made his Test debut in England's last match at Eden Park. Leach's thumb injury has given Bess his chance.
Bess has encountered Pakistan before, however, when he made his first-class debut against them in 2016. Unfortunately he went wicketless, but still tapped up Younis Khan for invaluable advice.
"Being at Lord's has been amazing," said Bess. "Since last week – getting the call – just the opportunity to be here is a dream come true. It's a big occasion but at the end of the day it's just another cricket game. Hopefully if I play, obviously there will be a lot of media and press about it, but that's part and parcel. 
"I feel ready. There's a lot of chat about me only playing 16 first-class matches but I always believe that everything happens for a reason. It is obviously a freak accident that happened to Jack and I am gutted for him – but I am just going to take this opportunity.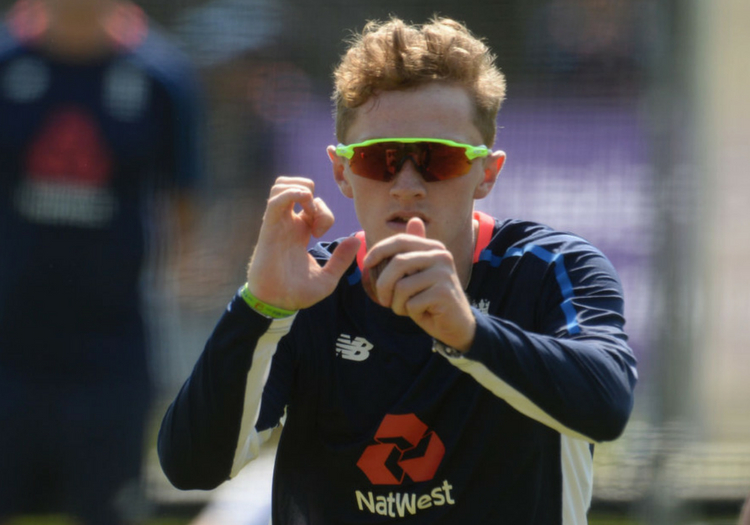 Bess is in line for a Test debut on Thursday
"Of course you are going to get a little bit nervous and you are always going to have pressure – that is what you in the media are here for, but I see it as a great opportunity. If I put pressure on myself as well then there is only going to be a spiral. 
"I was with Jack the other day. I had a chat with him and asked it what it was like [to make your Test debut] and he was very good. We chatted about a few things – he is a top man and I am very good mates with him. I look up to him and he is delighted that it was me who replaced him, although obviously absolutely gutted.
"We have a very good relationship. Having that competitive edge with him and working with him – we chat all the time about spin, how to get certain players out – it's why I think we've really grown."
He has another six days of Lord's lunches to look forward to now, and he said: "Me and Roelof van der Merve tucked in last year – I put on a bit that few days. It was amazing – it was my first time properly up in London so I was a bit of a tourist as well."
I asked him if he was a Tim May-style attacking offie, or a defensive 'fire-it-in' English one. "I am an attacking off-spinner – I want wickets!" he replied.
"I get very competitive which is a trait of mine but it depends on the role and the situation. You are always looking for wickets, aren't you? I remember watching Graeme Swann – he'd always attack the stumps and brought in a lot of dismissals – so I like to be like that. The best thing is I'm going to develop as well and it's going to be on the job as well. With the standard going up, hopefully I'll be able to improve as well. I'm 20 so hopefully I can keep improving."
He says he retains fond memories of playing the Pakistanis, despite drawing a blank. "Getting my county cap was a very special moment. Being there with the likes of Tres and Trego! Tres was captain and I was at first slip, with Tres to my right. I was like, 'What's going on here?!' I laughed at that. I had Alex Barrow keeping and he's a very good mate. And then Tres to my right, an absolute legend of the game. I was sat in first slip – in the armchair – thinking, 'well I'm 18 here and I'm already at first slip!' It was just amazing. 
"Younis was walking off and I grabbed him, just to have a chat for half-an-hour. He gave me a couple of tips. He got a hundred and I remember, he ran down and clipped one that just went over midwicket. There's quite a good photo that I love – I was gutted and he grabbed my shoulder and started laughing and said he was sorry. That was very special. He's an absolute cricketing legend but he just said keep doing what you're doing, get it up and down and attack the stumps."
Bess showed his ambition at a young age when he switched clubs to seek further opportunities.
OTHER SPIN DUOS OF THE SHIRES

Panesar and Swann (Northants), Edmonds and Emburey (Middlesex), Such and Childs, East and Acfield (both Essex), Croft and Cosker (Glamorgan), Saqlain and Salisbury (Surrey)
"I was 14 or 15 at Sidmouth CC and there was a spinner there called Charlie Miles. He was very good and I never got my opportunity. I thought if I really want to kick on, I have to move. It was quite a bold statement: down at Sidmouth, my grandfather, my father, all my cousins play there. I originally got a bit of stick for it, but I don't regret it now.
"It was a big deal. My mum and dad sat down with me. They always back me. They said if you think this is the best thing, do it, so I moved to Exeter CC. Obviously when I played there I got a bit of extra grief from my three cousins playing. Charlie's still playing first-team cricket at Sidmouth and still enjoying it. I'm really good mates with all of them. He comes and supports me.
"Exeter have been a massive influence. They gave me that opportunity at first-team level. I also went to the Darren Lehmann Academy as an 18-year-old. Going to Australia for the first time with Graham Clark from Durham, George Hankins from Gloucestershire and Owen Morgan (Glamorgan), we trained hard, and I learned how to cook and clean which obviously mum always did for me!"
Spinners do not necessarily reach their peak until their 30s, so Bess has, to quote Louis Armstrong, "all the time in the world". Somerset have been nurturing him carefully – he has played only one T20 and six List A matches, although he insists: "I want to be playing white-ball cricket – three-dimensional. Hopefully how I field and how my batting goes can help me be that three-dimensional cricketer."
He is an engaging and delightful lad. We wish him all the best.