De Lange is just short of it! Leicestershire survive late onslaught to beat Glamorgan by three runs
The game looked done and dusted after the visitors, needing 251 to win, subsided to 139 for eight. But Marchant de Lange had other ideas, smashing a quickfire 90 before picking out long-on looking to win the game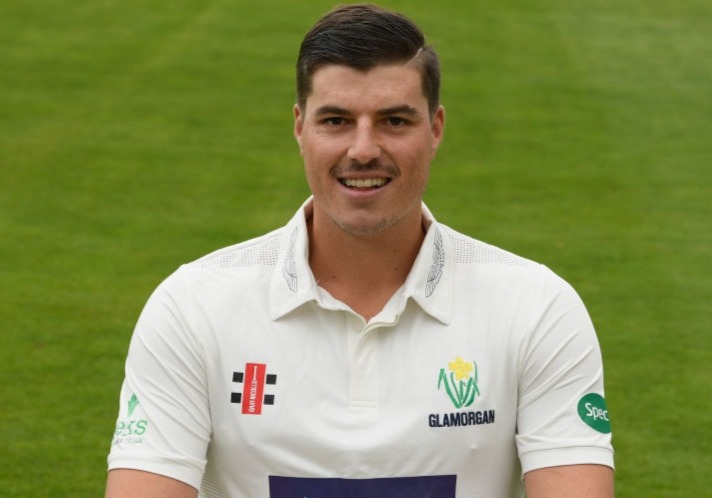 Marchant de Lange almost pulled off the impossible for Glamorgan
Grace Road (third day of four): Leicestershire 191 & 237, Glamorgan 178 & 247 - Leicestershire won by three runs.
Leicestershire were as relieved as they were jubilant after winning their first county championship match of the season, and their first for 19 matches, after Marchant de Lange's stunning innings of 90, hit off just 46 balls and including eight sixes, had come within a blow of seeing Glamorgan pull off a truly extraordinary victory.
The game looked done and dusted after the visitors, needing 251 to win, subsided to 139 for eight. But de Lange had other ideas, smashing a series of huge maximums, and putting on 56 with Timm Van der Gugten for the ninth wicket and then 52 with last man Michael Hogan before, incredibly, hitting a full toss from Ben Raine high to long on where Callum Parkinson held the catch on the boundary.
The morning session had seen Leicestershire, who resumed their second innings on 119 for two, struggle from the start, losing four wickets while adding just 23 runs to their score.
Hogan, finding swing and movement from the Pavilion End, had Colin Ackermann caught at first slip off attempting to drive, before producing a superb delivery to the left-handed Mark Cosgrove which straightened from around the wicket to find the edge of the bat.
Ateeq Javid was palpably leg before to a Hogan in-swinger before Neil Dexter too edged behind driving. Glamorgan's fielding was playing a huge part in keeping up the pressure on the Leicestershire batsman, with Kiran Carlson outstanding, and when Lewis Hill was bowled off the inside edge as he attempted to force a Timm Van der Gugten delivery through point, it looked as though Glamorgan would be chasing less than 200 to win in their second innings.
Raine, however, adopted an aggressive approach that paid off as he hit Van der Gugten for a huge straight six. He found an adhesive partner in Parkinson, and then Aaron, going to his 50 off 61 balls before holing out to deep square leg.
He then had Nick Selman caught behind, a defensive push finding a thin edge, before Gavin Griffiths picked up the wicket of Australian Test batsman Shaun Marsh with a superb delivery that squared him up before clipping the off-stump.
The wickets continued to tumble, Glamorgan's young batsmen showing the lack of confidence that has resulted in a series of low scores this season. Jack Murphy lost his off-stump leaving a delivery from Raine, Aneurin Donald was bowled between bat and pad, and Chris Cooke was dropped twice before being caught behind, again off Raine.
That looked like that, but de Lange connected again and again, and Leicestershire, without a win in their previous 18 games began to look increasingly nervous. Parkinson had Van Der Gugten leg before with a ball that turned and hit him on the back pad, but Hogan held out, and when Raine served up a full toss, it looked as though de Lange would pull off the impossible.
For once, however, the South African did not time it perfectly, and Parkinson made no mistake to spark wild celebrations by the Foxes.
Report courtesy of the ECB Reporters Network