Barmy Army drop St George's Cross from logo as part of attempt to make cricket accessible to all
Those in charge of the company feel the time is right to refresh their public appearance, as they prepare to unveil a series of initiatives which they hope will encourage more families, women and younger supporters to get involved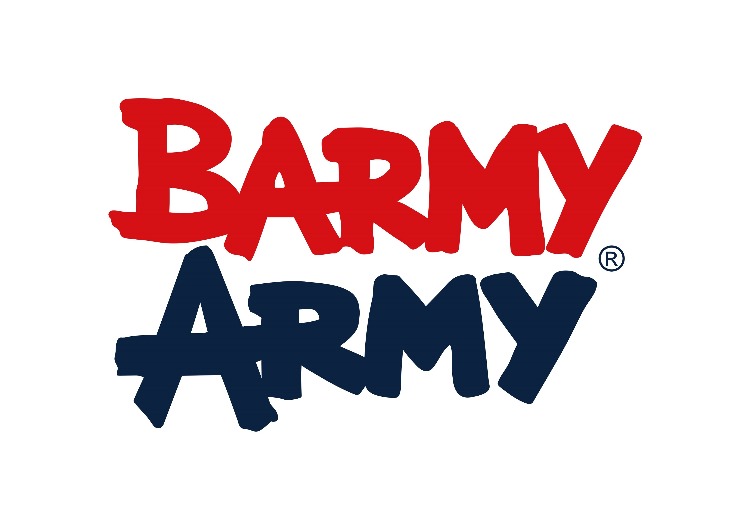 The new logo of the Barmy Army
The Barmy Army is dropping the St George's Cross from its logo as part of a rebrand designed to make the supporters' club more accessible to cricket fans from all areas of the world.
The symbol has had a prominent association with the organisation since its inception almost a quarter of a century ago, and the sight of Barmy Army shirts adorned with the red and white cross has been commonplace in cricket stadiums across the globe.
However, those in charge of the company feel the time is right to refresh their public appearance, as they prepare to unveil a series of initiatives which they hope will encourage families, women and younger supporters to sign up.
The Barmy Army intends to relaunch its membership in May, offering access on tickets, and discounts on merchandise, transport and accommodation, in an effort to open up the game to a wider audience.
As part of that plan, they are keen to eliminate negative views of their membership, which is currently 27,000 strong.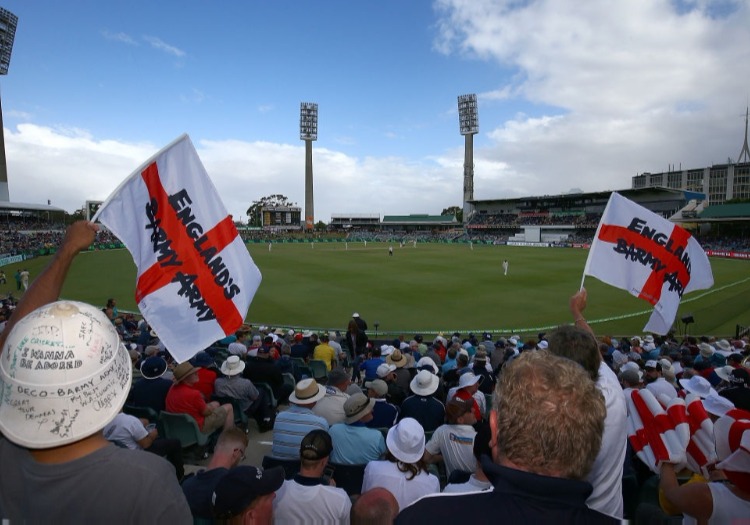 The Barmy Army is England Cricket's biggest supporters' group
"Everyone is entitled to their opinion of the Barmy Army, just as a lot of people do have opinions of the Barmy Army and what people think it is," managing director Chris Millard told The Cricketer.
"We are very passionate cricket supporters and we'll do everything within our powers to support the game.
"The St George's Cross has been on our logo for 25 years, it's loved by many, but we're trying to towards a new era and we think that, with a tidy-up of our logo and a refresh of our structure, we can start to make cricket more accessible for everyone.
"We're trying to make it as easy as possible for cricket fans to support cricket.
"If there has ever been any negative connotations towards the Barmy Army we're hoping to shake them off.
"It's a big year of cricket, the biggest year ever, in 2019 and we're trying to get ourselves ready in 2018."
The the Barmy Army has met with mixed coverage over the years since it was founded on the 1994-95 Ashes tour.
While some are critical of its boisterous nature and a perceived drinking culture, others point to the group's extensive fundraising activities and significant contribution to atmosphere on matchdays.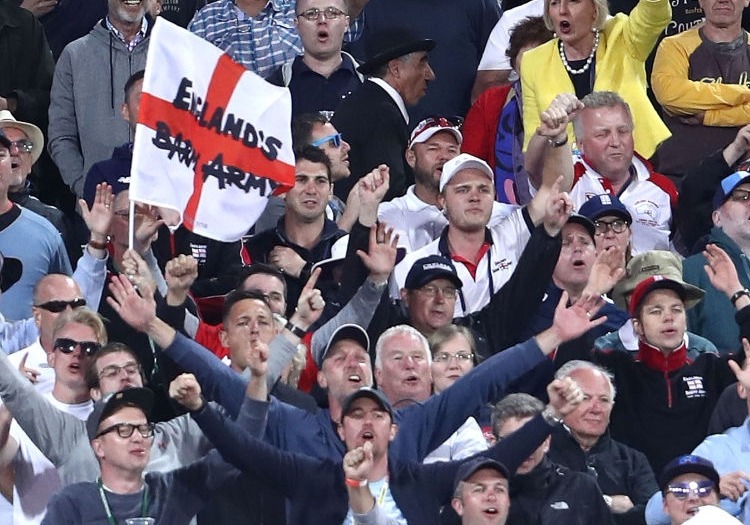 The organisation wants to encourage more families as members
Now, Millard says, the Army want rid of the notion that its members are "lager louts" once and for all.
"We're trying to make ourselves accessible to younger members and female members and show that we're more than what people think we are, and we're bigger than a lot of people think we are in terms of how we support and what we do," he said.
"While we are all really passionate England fans, it's about being really passionate cricket lovers too."
An agreement has been struck with The Great Branding Company, a Luton-based firm specialising in sports promotional merchandise, to help the Barmy Army produce their new look memorabilia.
Millard is hopeful the logo will be well received by existing members and potential sign-ups alike.
"We do things for the benefits of all our members," he said.
"We will continue to wave the flag proudly and passionately in the group to support the boys the way we always have."
A new Barmy Army crest, which is expected to feature the St George's Cross, is due to be unveiled at some point this year.