Banned duo dropped from IPL: BCCI shuns Smith and Warner in wake of ball-tampering storm
The Indian governing body has acted quickly and decisively to prevent the two Aussie batsmen from taking part in the wake of the ball-tampering episode in South Africa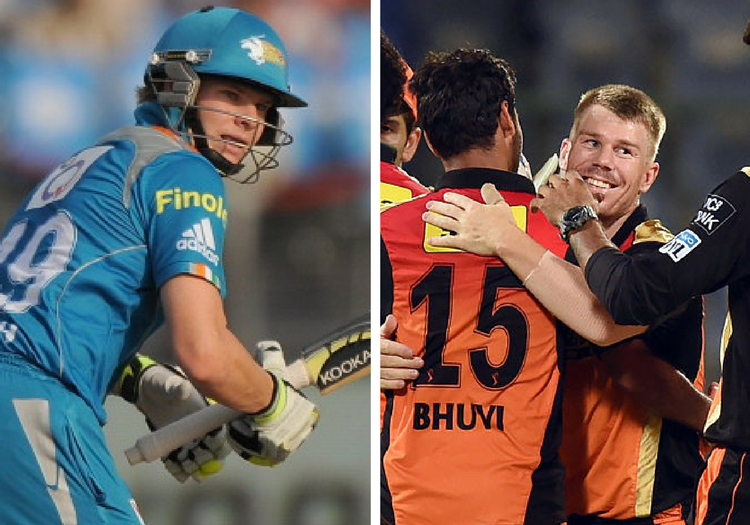 The BCCI have cut Steve Smith and David Warner from the 2018 Indian Premier League after the pair were banned for a year by Cricket Australia.
The Indian governing body has acted quickly and decisively to prevent the two Aussie batsmen from taking part in the wake of the ball-tampering episode in South Africa.
Smith was due to play for Rajasthan Royals and Warner for Sunrisers Hyderabad in this year's competition.
Both had already given up the captaincy of their respective franchises.
MORE ON THE BALL-TAMPERING SCANDAL

- Smith and Warner given 12-month bans by Cricket Australia

- Simon Hughes: If Lehmann knew, surely he would have stopped it
They stand to lose contracts worth in the region of £1.1million as a result of the BCCI's decision.
A statement read: "The BCCI hopes that the cricketers participating in the IPL hold the highest regard for the spirit of cricket and code of conduct for players and match officials.
"The concerned IPL franchises will be allowed replacement players".
Cricket Australia's year-long suspensions would not have prevented Smith and Warner from featuring in the IPL.
They are also free to play county cricket but cannot take part in any state competition back home in Australia.
That means neither will play in the Big Bash at the end of the year. They are permitted to play grade cricket.