World Test Championship – imperfect but necessary
ICC general manager tells James Coyne the World Test Championship should finally provide the context needed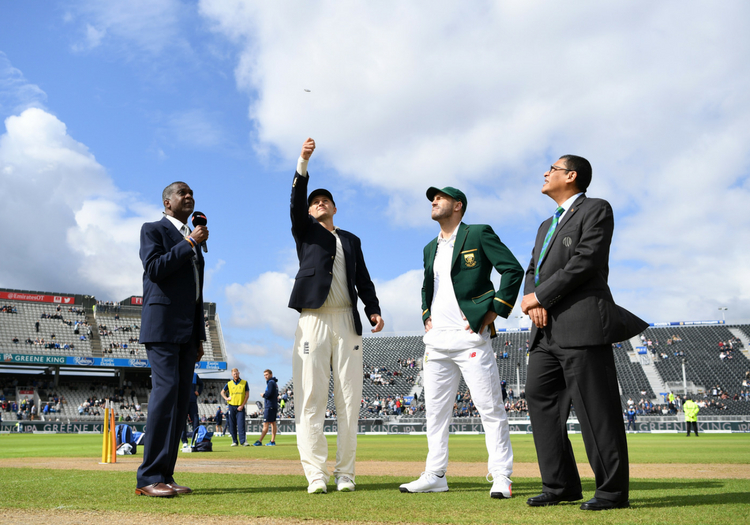 Geoff Allardice, the ICC's general manager of cricket, concedes that the mooted World Test Championship is not as radical as many were hoping, but he still believes it can save Test cricket in less cash-rich nations. 
The Australian maintains the nine-team structure will provide fans and broadcasters with more reason to follow overseas series. 
He told The Cricketer: "What we've come up with might not look particularly radical, but it's been quite an effort to get here, and we hope it will protect Test cricket. 
"The motivations for a Test Championship are varied. Test cricket is doing very well in a couple of countries, and not so well in others. We need that global context. One thing about a Championship, where a final is at the apex of it, is that fans overseas will take an interest in how two other teams are doing. 
"We still need to work out the points system. Some series will be of two matches, and an Ashes series of five. We need to make sure each result counts in some way. There's also discussion about the relative weighting of a draw and a win. 
"And the venues for the finals are not yet finalised. We need to work out the playing conditions for the final – what we do in place of rain, which ball we use, and how we're going to promote it round all the Test countries." 
Recent ugly scenes between opposing players have drawn some observers to conclude that players are trying to get opponents banned under the ICC Code of Conduct. Allardice said it was up to individual boards to encourage better behaviour from their players.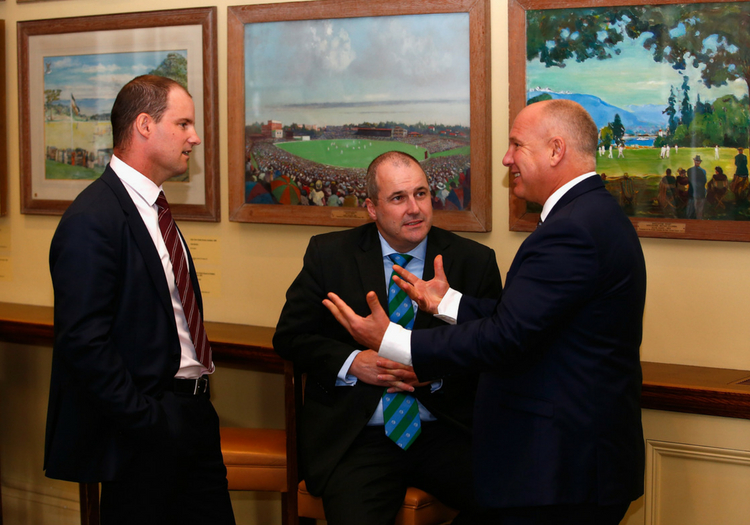 Geoff Allardice (middle) says the Test Championship should provide the context needed
"I think media discussions have focused more on the Code of Conduct and the demerit points system. But we had a big talk about the culture within the boards and teams that we are fostering. Boards need to play a far greater role in encouraging better behaviour from their players, to respect the game, the opposition and the umpires. 
"I think if you look at offences and breaches over the last 10 years, over the last five there's been a pretty sharp upturn in offences towards opponents, send-offs, sledging and abuse. That's been noticeable and we've got to get to the bottom of it. One view is that the current level of sanctioning is insufficient to create a deterrent on the players."
Allardice said there was more dissent towards umpires at Associate level, partly due to the absence of the DRS. 
Meanwhile, after meetings in Kolkata in April, the ICC answered a long- held demand from Associate fans by creating a comprehensive ranking system for T20 internationals. As reported in The Cricketer in April, all 100-plus ICC members will have official T20I status, enabling countries to chart their progress. 
Allardice admits there will be challenges. Smaller Associates have for the last few years been encouraged to focus money on grassroots development over high performance. The ICC will have to relax their ground requirements, too. 
He said: "We're trying to create an incentive to arrange fixtures, where perhaps that incentive was missing before. Both men's and women's teams need to have some idea so they can be measured against each other. 
"David Kendix will be working out in his rankings how you can measure one region against another. Our sub-regional qualification for the 2020 World T20 has started. The women's rankings will take in the Women's World T20 Qualifier, which will have sides from different regions coming together, which will provide some early cross-fertilisation of data.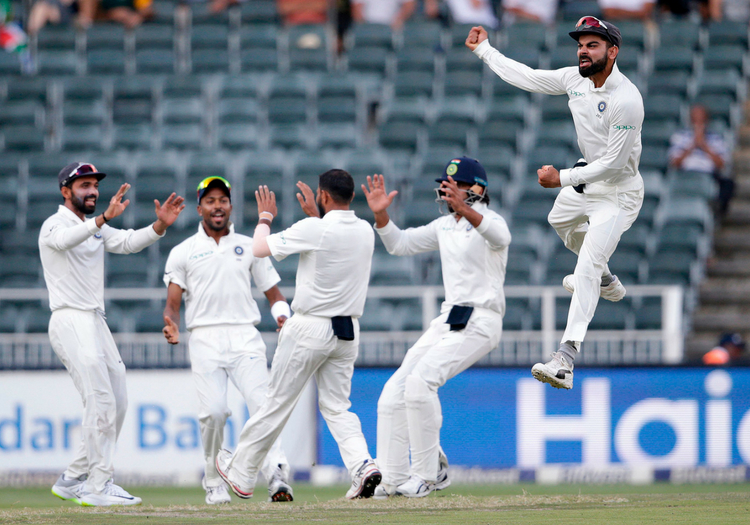 Allardice hopes the Championship "will protect Test cricket"
"We can't expect all members to produce grounds of Test-match standard or televise games. It's not feasible for them all to put in turf wickets. Full Member countries will do what they do, and Associates will run matches to a set of standards that is reasonable but not as exacting."
The mood music is less encouraging around the four-day Intercontinental Cup and 50-over World Cricket League; discussions will continue into June when the ICC holds its Annual Conference in Dublin.
Allardice said: "The message is that we see T20 as the format that will give Associates most opportunities, as it's the one we see growing the game worldwide." 
The 2023 World Cup format will be a thorny issue, after the ICC's 10-team structure for 2019 came in for more criticism after several competitive teams missed out in the World Cup Qualifier.
There was no DRS in the 10 televised games, because it is ICC policy not to have it in qualifying tournaments. That ultimately cost Scotland, who would likely have qualified if two lbw decisions had been possible to overturn on review. 
"There were some umpiring errors, which we hoped would even themselves out over the course of the tournament, but some teams came out feeling rough. 
"Certain teams were given more priority by the broadcasters [West Indies were shown in six of 10 TV games]. And if we had DRS then there was a fear that we didn't want to load the dice too much in one side or another's favour. So all the teams were in the same boat."