Pakistan take nature's lead and storm to victory over sorry England
SAM MORSHEAD AT LORD'S: It took 27 minutes of Sunday morning for Pakistan to tear into their hosts, four wickets falling for just seven runs in that time, the brief passage of play echoing nature's bombastic overnight soliloquy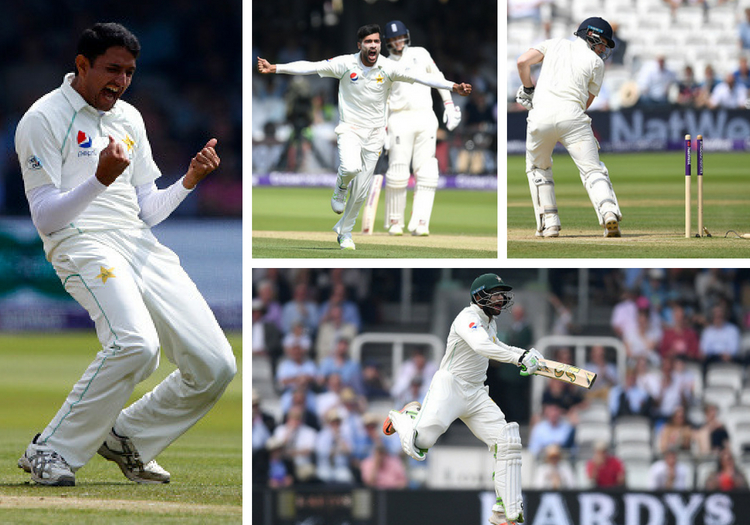 Pakistan beat England by nine wickets at Lord's
Lord's (fourth day of five): England 184 & 242, Pakistan 363-9 & 66-1 - Pakistan won by nine wickets
On Saturday night, London was gripped by a spectacular electrical storm; a two-hour showcase of nature's raw energy and paralysing beauty.
By 11am, the skies were much more mundane, and a warm morning had robbed St John's Wood of even the slightest evidence of the majesty of the evening before.
For England, with Jos Buttler and Dom Bess at the crease, a slight lead in their back pocket and the promise of bowler-friendly conditions later in the afternoon, the thunder and lightning and midnight monsoon seemed to be fitting metaphors. Flush out the wrongs, start afresh, start anew.
As such, there was an atmosphere of cautious optimism around Lord's ahead of play, a false positivity as thick as the air itself. The rain had not quite done its job in that respect.
Maybe they could add another 100 runs. Sarfraz Ahmed didn't fancy a chase of over 150. Buttler reckoned the home side were capable of setting 200-plus.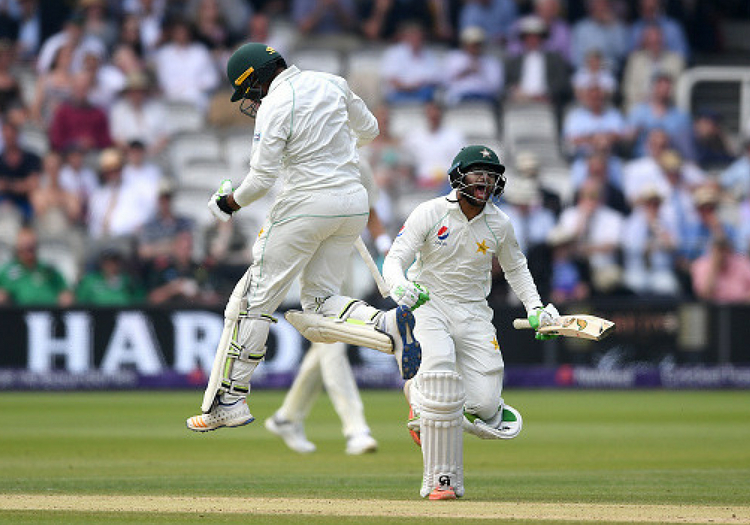 Haris Sohail and Imam-ul-Haq celebrate victory
Really, we should know better. Any confidence was hopelessly misplaced.
It took 27 minutes of Sunday morning for Pakistan to tear into their hosts, four wickets falling for just seven runs in that time.
The brief passage of play echoed nature's bombastic overnight soliloquy; the roar of Mohammad Abbas as he pinned Jos Buttler lbw with the eighth ball of the day, the blink-and-you-missed it qualities of England's tail.
Did you see that?
Over there?
A flash… a glorious cover drive from Mark Wood?
No?
Never mind, he's out now.
Stuart Broad followed, stuck on the crease, prodding nervously - like a child peering at the electric luminescence from behind their parents' curtains. And then the innings was over, swept away like a crumbling bridge in a flash flood, Bess losing his stumps to Mohammed Amir.
England's hopes trickled into the gutter. All out for 242, just 63 ahead.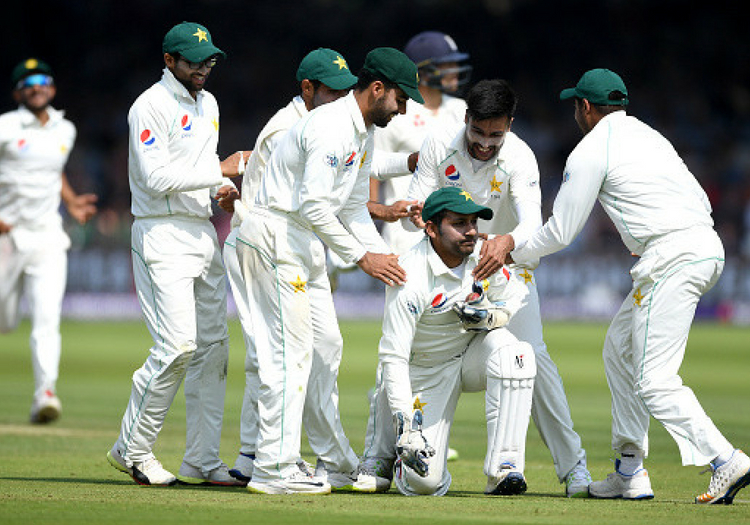 Pakistan were excellent over four days
Pakistan were done with their chase by lunchtime, for the loss only of Azhar Ali, his off stump sent leaping like Olga Korbut by Jimmy Anderson.
It was a result as emphatic as any achieved by Pakistani sides in the UK in recent decades. Not so much a victory as a dissection.
For England, there are few positives to take from their four-day belch. A brief glimpse at the statesmanlike Alastair Cook of old, perhaps; Buttler's proof of life as a No.7; Bess's stoic resilience on the third evening.
Yet Cook failed with the bat in the second innings, as Buttler did in the first, while poor old Dom Bess is in the side for his offspin and shouldn't have to face situations as he did on Saturday, let alone on debut.
Headingley can't come slowly enough for the home side - a team with a clumsy top order and a lack of variation, still, in its attack.
For Pakistan, the second Test needs to start tomorrow.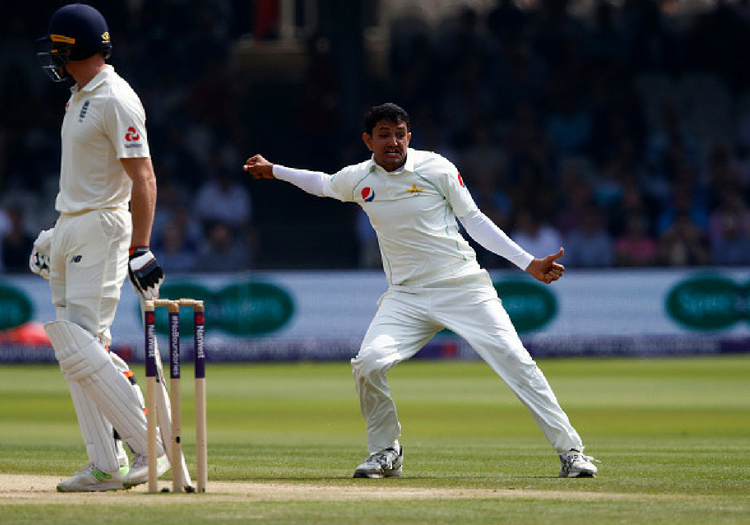 Pakistan lead the two-match series 1-0
In this young, vibrant side Mickey Arthur has found a rare combination of ability and temperament; discipline and dynamism.
When Amir was not bowling with his usual ruthlessness on the first day, Abbas and Hasan Ali deputised with pace, aggression and precision.
When Babar Azam broke his arm, Shadab Khan and Faheem Ashraf made sure there was no lost momentum.
Where England spilled chances like nervous waiters, Pakistan largely held on.
They were fully deserving of victory.
As Haris Sohail stroked the winning runs through midwicket, with half-an-hour still left of the scheduled session on the fourth morning, there were scenes of joy on the Pakistan balcony.
And quite rightly, too. For the tourists, this is a seismic result and nothing, but nothing, not even another incoming storm, will be allowed to rain on their parade.