Luke Ronchi and Mitchell McClenaghan complete ICC World XI for Lord's fundraiser
New Zealand duo Luke Ronchi and Mitchell McClenaghan will represent the ICC XI in the Twenty20 International against the West Indies at Lord's on May 31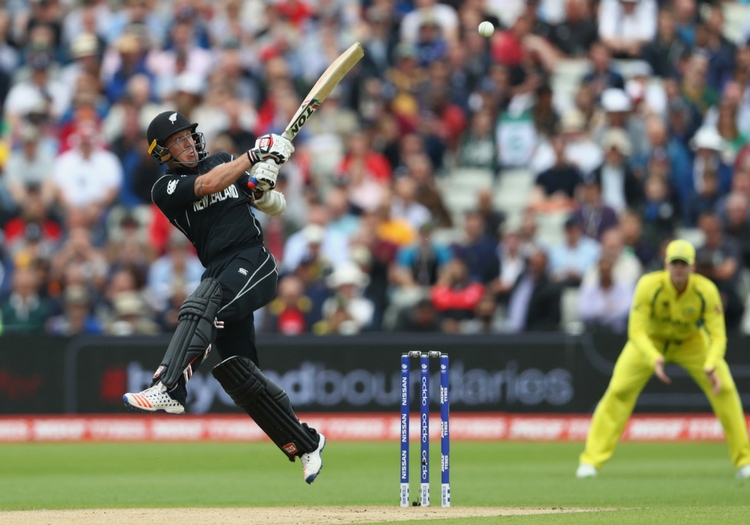 The ICC World XI line-up for the Lord's fundraiser is now complete.
Wicketkeeper-batsman Ronchi and bowler McClenaghan join the World XI - which will be captained by England's Eoin Morgan - for the match which is to raise funds for stadia in the Caribbean which were damaged by hurricanes last year.
England's white-ball skipper said: "It's a great honour to be leading a side which has a selection of players from a number of nations, and I can't wait to get on to the field for what promises to be an engrossing contest.
"The build-up to the event on 31st May has been very exciting with new additions announced on a regular basis, and the anticipation has been growing daily. I'm sure all the players, including those of the Windies side, are eager to play at Lord's.
"It's a fantastic feeling that we will be all getting together for a good cause. The cricket fraternity should be very proud that the funds raised from the match will help rebuild the stadia in the Caribbean and also contribute to the growth of the game."
Ronchi, who was the top run-scorer in this year's Pakistan Super League, said: "I'm looking forward to being a part of the World XI at Lord's for the charity match against the Windies on the 31st of May, that will be raising funds to help with the rebuilding of cricket venues which were damaged by the two hurricanes in the Caribbean last year.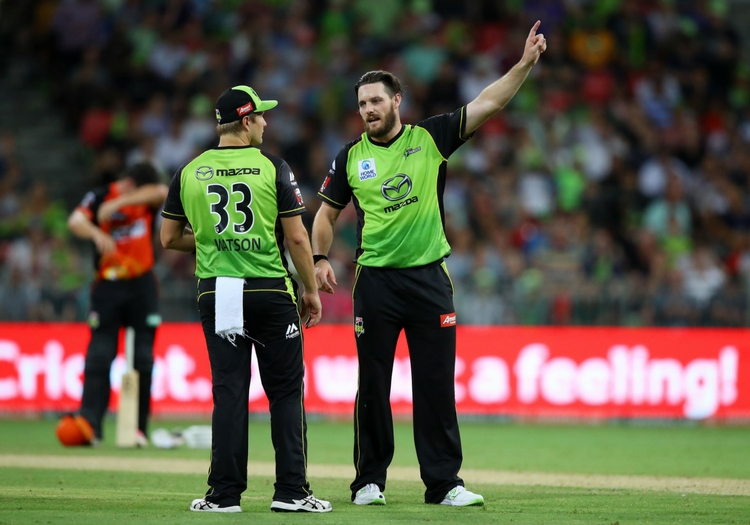 McClenaghan has taken 30 T20 wickets for New Zealand
"It is all for a worthy cause and it feels really good to see so many cricketers from different countries come together for such a reason. To be playing a match which will see some of the very best in action together is a matter of great pride for me. I'm looking forward to seeing a packed house at Lord's, supporting the relief effort, and an exciting game of cricket."
Ronchi's fellow New Zealander said he is looking forward forward to contributing to an important cause.
"It will be an absolute pleasure to contribute towards a fantastic cause and to help restore damaged stadiums after the devastation caused by Hurricanes Irma and Maria," said McClenaghan.
"This will be a fantastic spectacle and I'm looking forward to participating with a great bunch of guys and look forward to doing those who will benefit from this match proud."
ICC World XI squad
Eoin Morgan (captain, England), Shahid Afridi (Pakistan), Shoaib Malik (Pakistan), Thisara Perera (Sri Lanka), Rashid Khan (Afghanistan), Shakib Al Hasan (Bangladesh), Tamim Iqbal (Bangladesh), Dinesh Karthik (India), Hardik Pandya (India), Luke Ronchi (New Zealand), Mitchell McClenaghan (New Zealand).
Tickets for the match are available here with all proceeds going towards rebuilding and renovating five major venues as well as other community cricket facilities that were damaged by Hurricanes Irma and Maria.