Hussain says ICC need to 'get their priorities right' and encourage faster restarts after Leeds rain delay
Nasser Hussain was frustrated by the 85 minutes it took for the action to resume at Headingley on Saturday after the rain had stopped, highlighting his opinion that Test cricket needs to value its spectators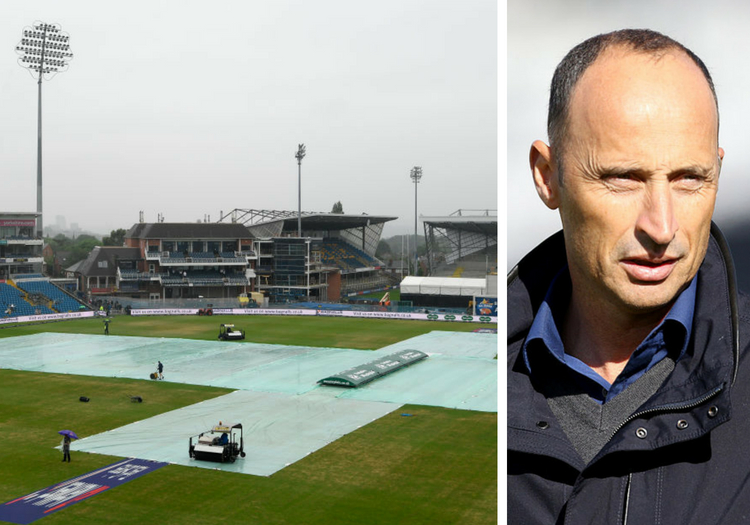 Nasser Hussain was frustrated by the speed of the restart after rain at Headingley
Nasser Hussain has called on the International Cricket Council to speed up the process of getting matches going again after rain, saying the governing body occasionally "get their priorities wrong".
Hussain was frustrated by the 85 minutes it took for the action to resume at Headingley on Saturday after the rain had eased, highlighting his opinion that Test cricket needs to value its spectators at a time when it faces fierce competition from franchise T20.
The elements wiped out the entire morning session of the second day of the second Test, limiting the maximum possible number of overs available to ticket-holders to 59, and the former England captain believes cricket needs to do all it can to keep punters happy in such situations.
"It took quite a while to get into play. With this being the Participation Test match and cricket being under the microscope, I think everyone should look after it," Hussain said on Sky Sports.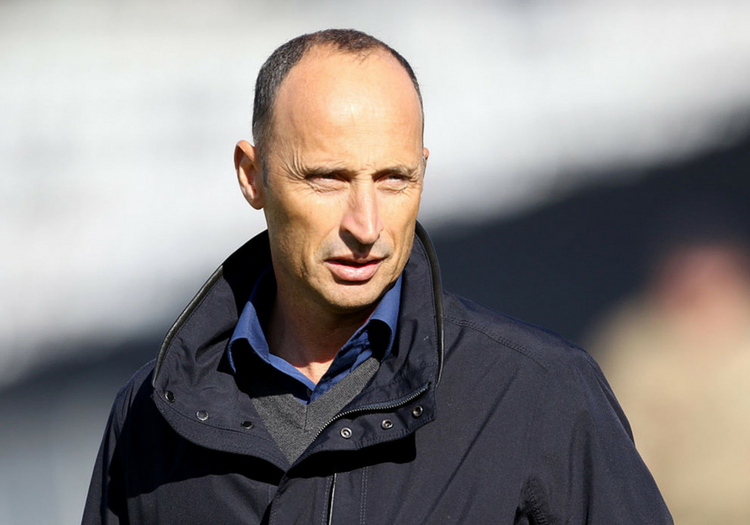 Hussain spoke out during a Sky Sports commentary stint
"It stopped raining at 1.20pm and there was a lot of meandering around. Players were getting loose, players were getting footballs out, covers were coming off slowly, umpires were having a chat.
"1.20pm it stopped raining, 1.50pm there was an inspection, 2.20pm there was an inspection and they didn't start until 2.45pm… that's an hour and 25 minutes after it stopped raining.
"When we're looking at people in the crowd who have paid £50 to come and watch this game of cricket, to watch them see England players kicking a ball around… I think they deserve a little bit more.
"Sometimes the ICC get their priorities wrong."
Hussain pointed to a moment in play on Friday evening when Keaton Jennings was pulled up by the standing umpires for almost stepping on the danger zone, having taken his stance a foot outside of his crease.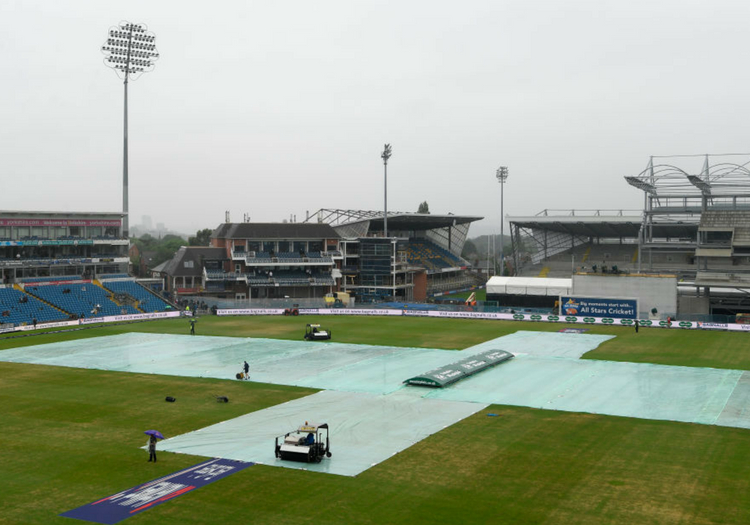 Rain wiped out the first session on day two at Headingley
"That to them is an incident, to the umpires," he said. "Keaton Jennings was told off because he was getting somewhere close to the danger zone. I just think the ICC should try to get their priorities right with Test match cricket at the moment.
"Don't worry about the small stuff - where is Keaton Jennings standing? Worry about the big stuff. We're trying to attract more and more people to Test match cricket and young kids are in here today.
"They've spent £10 for juniors, £20 for early starters, £50 for parents. If you want that girl and those boys to come back again, give them as much entertainment and as many overs as possible.
"I've been a parent and when you get in the crowd, and you've spent your money, you want to see cricket, not players kicking a football around."