Courtney Walsh should not have to take batting lessons from an administrator
HUW TURBERVILL: Walsh's name would be right up there on the list of worst Test No.11s, alongside Chris Martin, Monty Panesar, Glenn McGrath and Danish Kaneira. So he could not bat. But is he capable of coaching batting? Well, yes, of course he is!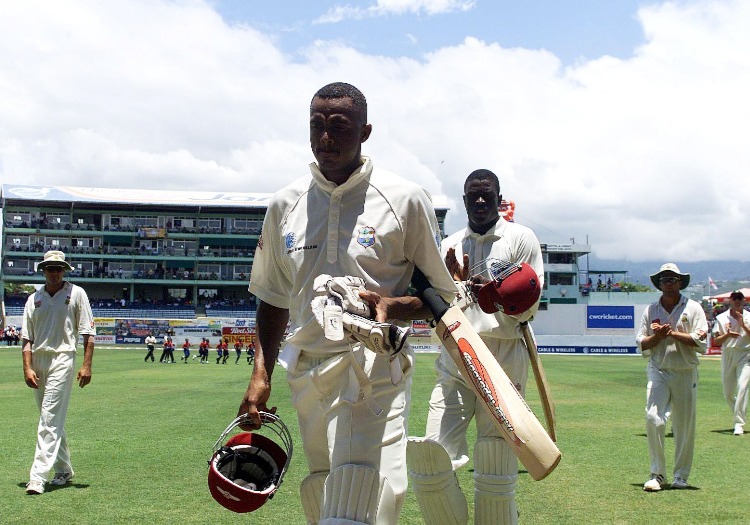 West Indies legend Courtney Walsh was not a particularly good batsman
Courtney Walsh was a great fast bowler. His 519 Test wickets for West Indies at 24.44 apiece (sixth on the all-time list, and third-best seamer) came out of a brew of strength, stamina, indefatigability and – when he wanted to turn it on – real pace.
His spell at Mike Atherton in Jamaica in 1993/94 is a story to scare the kids with, by candlelight, with a storm rumbling outside.
For 11 summers he was a tower of strength for Gloucestershire. He took 1,112 wickets for them, in the days when all 17 and later 18 counties started on equal par; rather than having a handful beleaguered and trapped in a basement of gloom.
Walsh's batting was a bit of fun, however. From 185 Test innings he somehow scrabbled together 936 runs at 7.54. Type 'Courtney Walsh batting' into Google and a YouTube clip appears at the top. It is a brilliantly entertaining sequence of him facing Glenn McGrath (including the most extravagant leaves imaginable) and Shane Warne (ending with the most dramatic of ill-fated hoiks) in 1995.
Walsh's name would be right up there on the list of worst Test No.11s, alongside Chris Martin, Monty Panesar, McGrath himself and Danish Kaneira.
So he could not bat.
But is he capable of coaching batting?
Well, yes, of course he is!
You do not play 132 Test matches with Gordon Greenidge, Desmond Haynes, Richie Richardson, Viv Richards, Clive Lloyd, Brian Lara, Shiv Chanderpaul, Chris Gayle and Carl Hooper without learning a thing or two about wielding the stick of willow.
That is why I took offence on Walsh's behalf when Nazmul Hassan appeared to have a brainfart last month. The Bangladesh Cricket Board president, son of a former president of the nation no less, said it was him, rather than the interim coach Walsh, who had turned his side's batting fortunes around.
Hassan does not appear to have played the game to any great level. But that did not stop him deciding to enter the cricketing inner sanctum, as politicians on the subcontinent seem prone to do from time to time.
Reflecting on Bangladesh's showing in the Nidahas Trophy in Sri Lanka (a tri-nation T20), he said: "I sat with Mushfiqur Rahim, Tamim Iqbal and Mahmudullah Riyad after the India game (a six-wicket defeat).
"There was a lot of emotion in the meeting. Our batting against India was unacceptable. I told them that you didn't play cricketing shots, you only tried to swing at deliveries outside off-stump. Who will bring them out of this? I am a non-technical person. They have to do this job. They have Walsh who is the interim coach but we can't expect batting plans from him."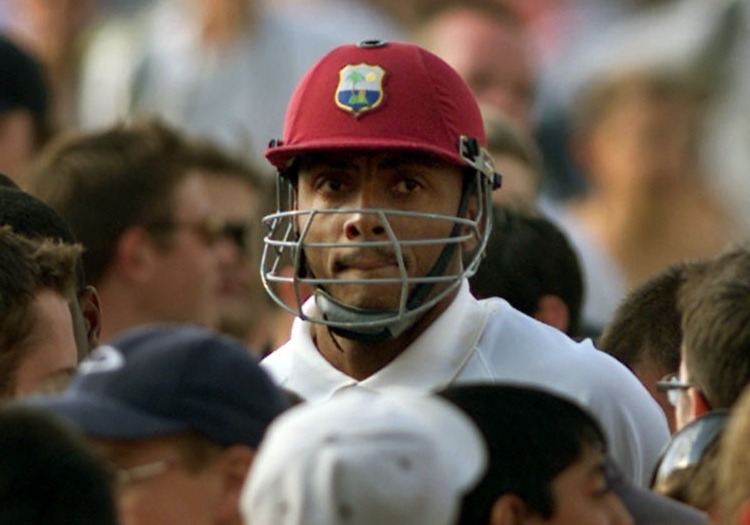 However, Walsh is in a good position to coach others batting technique
"We can't expect batting plans from him"?! Ouch!
To quote Delboy: "Can you smell that? What is that? Sheep, is it? It's cows? No, no, I know what it is. It's bullshit!"
Bangladesh went on to beat Sri Lanka twice, before losing to India in the final. 
Clearly their upturn in fortunes was all down to Hassan. That is the only logical conclusion.
Actually one line from Hassan does make some sense, I guess – "They have to do this job". When you reach elite level, there is only so much you can teach or coach someone, I suppose.
Trevor Bayliss, the England coach, seems to take this to its extremes, however. Dawid Malan made 78 on his T20I debut against South Africa last summer at Cardiff.
Malan said: "I think I walked past Trevor afterwards and he said, 'Well done, mate'. That was it. He didn't even say goodbye after the game, he just picked up his bag and walked out. That is the beauty of Trevor."
So there you go. Not only is Hassan incorrect when he says Walsh cannot coach the Bangladeshi batters, based on his Test batting record; it also doesn't matter if Walsh even attempts to coach them, talks to them, or even says goodbye to them.
It is just enough to be there, in the same room.
Hassan needs to chill.