Paine named new Australia Test captain in wake of Cape Town controversy
Tim Paine, who only regained his place in the national side at the start of the Ashes series in November, takes over from Steve Smith after the batsman was sent home from his country's tour of South Africa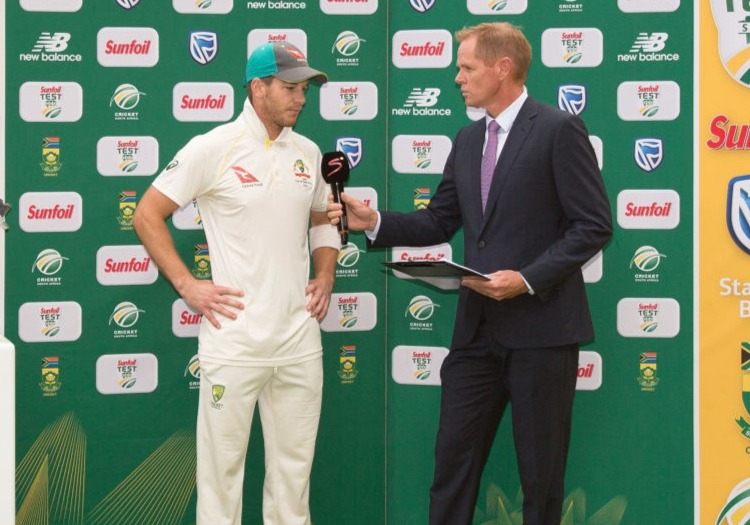 New Australia captain Tim Paine, left
Tim Paine has been named as the new captain of the Australia Test team.
Paine, who only regained his place in the national side at the start of the Ashes series in November, takes over from Steve Smith after the batsman was sent home from his country's tour of South Africa.
Smith, who had admitted his part in a scheme to tamper with the ball during the third Test against South Africa in Cape Town last weekend, will fly back to Australia along with David Warner and Cameron Bancroft, Cricket Australia chief executive James Sutherland revealed in a press conference on Tuesday.
After taking interim charge of the side for the latter stages of the defeat in Cape Town, Paine will now assume control in Johannesburg, where Australia need to win to level the series at 2-2.
Smith, Warner and Bancroft face "serious" sanctions, according to Sutherland, who said the governing body's decision would be announced within 24 hours.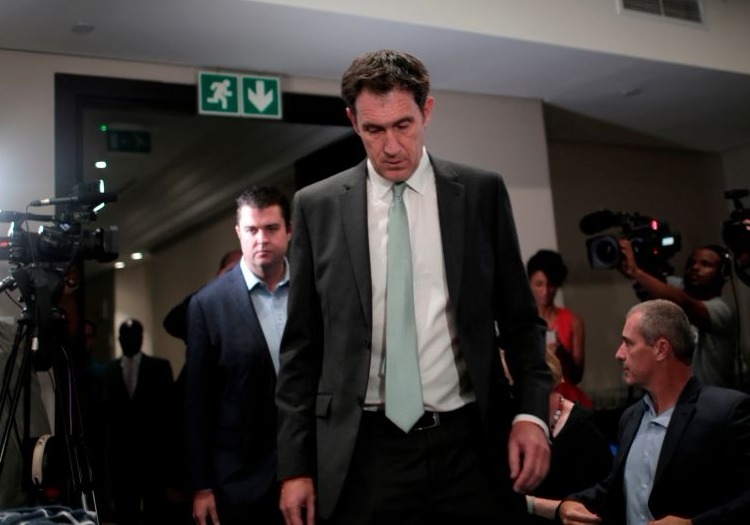 Cricket Australia chief executive James Sutherland
"The big picture is three players have been reported and we'll deal with finalising the report, and sanctions, later," Sutherland said.
"There are issues I can't go into because we're in the midst of the process.
"It's not appropriate because of the technical nature of the process we're working through for me to divulge details.
"This is a reminder to us of how Australian cricket fans want their players to behave. They want to be proud of their players and clearly a situation like this is extraordinarily bad for Australian cricket."
Joe Burns and Glenn Maxwell will join the Aussie squad in Johannesburg in preparation for the final Test of the tour, replacing Warner, Bancroft and Smith. Matt Renshaw was added to the party earlier on Tuesday.
MORE ON THE BALL-TAMPERING SCANDAL