World domination: The IPL's popularity continues to grow as franchises expand through sport's digital world
ROHIT SANKAR: It is just a decade since Indian Premier League's inception and already the tournament is creeping up on other major competitions in terms of worldwide popularity...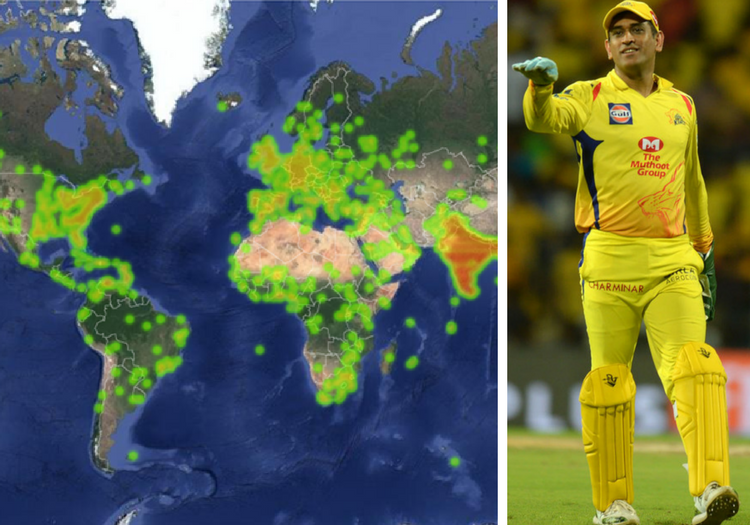 The old man sports an embarrassed smile, takes the keys from his pocket and re-opens the shutter of his shop that he had just closed. It is barely 7pm in this particular village in South India. Shops here usually don't shut down until 9pm.
"Closed the shop early to watch the IPL, son," he says with a glint in his eye.
"But the IPL doesn't start until eight," I confidently say, looking at him.
"No son, I want to see the pre-match talk by experts."
I am wonderstruck by the level of commitment this man has towards the Indian Premier League. But is it really surprising? TalkWalker, a tool that analyses social media trends, shows that the popularity of the Indian Premier League has grown exponentially year on year.
The first week of the previous edition of the Indian Premier League garnered 642,900 mentions on social media platforms. That has gone up to 855,400 in the first week of the 2018 edition and to 1.3million after two weeks.
Unsurprisingly, most of the IPL's popularity stems from those aged between 25 and 34.
However, while in 2017 that demographic contributed to 70 per cent of social media mentions, that has evened out this year to 60 per cent, which shows the swelling involvement of other age brackets.
"Undoubtedly the number of thrillers that have been played out," says one local fan when asked what might have contributed to an unprecedented buzz around the IPL.
"The return of Chennai Super Kings and Rajasthan Royals could be why there are more ardent fans this time around. Chennai has such a high fanbase," points out another while reading the sports pages over breakfast.
He nonchalantly points to the picture of a special train, crowded with the yellow army, that was arranged for the Chennai fans to travel to Pune to watch matches at their adopted home this season.
Those who work in the sports industry have other theories for the competition's rising popularity.
| | | | | |
| --- | --- | --- | --- | --- |
| Franchise | Facebook likes (millions) | Twitter followers (millions) | Instagram followers (millions) | Total social reach (millions) |
| Rajasthan Royals | 3.5 | 0.94 | 0.164 | 4.604 |
| Delhi Daredevils | 4.4 | 1.04 | 0.302 | 5.742 |
| Sunrisers Hyderabad | 5.7 | 1.67 | 0.375 | 7.745 |
| Kings XI Punjab | 8.3 | 1.62 | 0.494 | 10.414 |
| Royal Challengers Bangalore | 9.2 | 2.8 | 1.4 | 13.4 |
| Kolkata Knight Riders | 10.5 | 3.61 | 0.45 | 14.56 |
| Chennai Super Kings | 12.1 | 4.2 | 0.5 | 16.8 |
| Mumbai Indians | 13 | 4.9 | 1.5 | 19.4 |
Kolkata cricket writer Sarah Waris says: "The main reason is obviously the excitement amongst the local fans to welcome players into their sides that had previously been their nemesis!
"Which Punjab fan can forget the onslaughts by Chris Gayle when he was in Bangalore and it is being seen as a moment to give it back!"
Prasenjit Dey, another journalist, agrees.
"Everything should change with time. All the teams with the core of same players had settled into a particular rhythm in the years following the previous mega auction," he says.
"So people could guess how the teams would fare during all these years. However, the change in the core of most the teams during this year's auction has given a new sense of life, excitement and thrill to IPL once again."
Franchises' fanbases have grown at a rate of knots. Mumbai Indians, for instance, has 12million likes for their Facebook page and 4.9million followers for their Twitter page.
To put things into perspective, Premier League giants Liverpool's official Twitter page has 10.1million followers.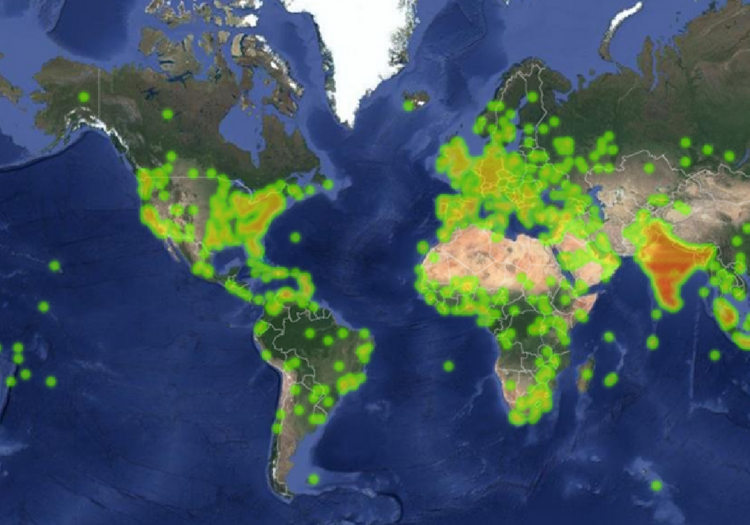 A heat map tracking mentions of the IPL on social media in the first week of this season
Marketing gimmicks such as Mumbai Indians' player emojis might earn a few extra admirers but nothing gets people to come to stadiums or watch matches on television more than the quality of cricket. With revamped teams, the balance of most franchises is better than ever and the competition has been neck-and-neck.
It is just a decade since Indian Premier League's inception and already the tournament is creeping up on the English Premier League in terms of popularity.
A heat map of the world from TalkWalker shows that the league's popularity is not merely restricted to India as it once was. 
With better teams, a higher quality of cricket, cutting-edge technology and thriller after thriller on the pitch, the IPL wave is riding the crest of a wave.
In a country where Bollywood movies and cricket dominate the entertainment landscape, organisers found a way to merge the two. The result is a behemoth that shows absolutely no sign of slowing down.
Irrespective of age, gender and occupation, the whole country is hooked to the Indian Premier League at 8pm!