Ten into two: Windies join Ireland, Afghanistan, Zimbabwe and Associates to decide who will make the World Cup
JAMES COYNE: Just two spots are available at the World Cup Qualifier in Zimbabwe, which one way or another will have far-reaching consequences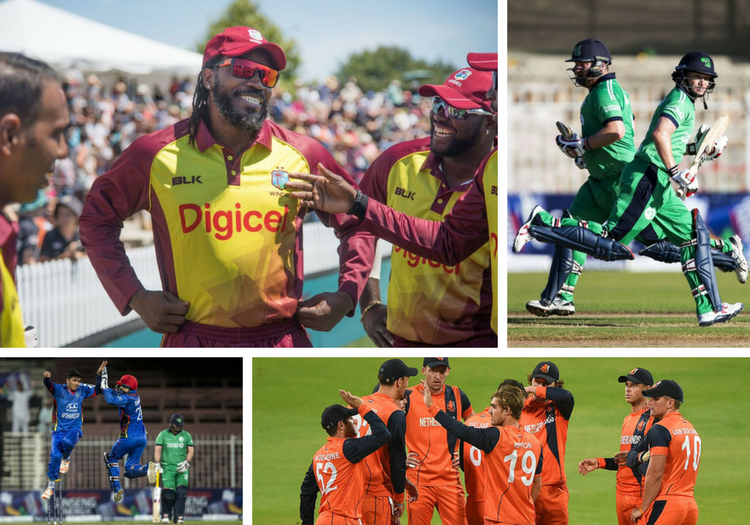 Much has been written already about the ICC's decision to cut the number of teams at the 2019 World Cup to 10 – making it the smallest since 1992.
They tried to do it for 2015 too – until a backlash. That 1992 tournament, by the way, was an iconic World Cup, with Imran Khan's triumph giving Pakistan cricket a shot in the arm the world over. Whether a nine or 10-team format should be the template for world cricket in 2019 is another matter.
One point that has not been made robustly enough is the strength of Associate cricket at the pointy end. The standard of the 50-over ICC World Cricket League Championship is pretty good, and WCL divisional events provide some of the most exciting and cut-throat of all international cricket – not that it is always conferred with official international status.
In fairness, the ICC have changed the World Cup qualifying system so that Full Members no longer gain entry by right, but through being in the top eight of the one-day international rankings. That explains why West Indies and Zimbabwe are in the 2019 World Cup Qualifier.
That embattled Zimbabwe are staging the tournament – it was originally scheduled to be in Bangladesh – does tilt their chances of qualification from tough to eminently possible. Faisal Hasnain, the managing director of Zimbabwe Cricket, said recently that 2019 World Cup qualification is "the most important thing on the table" for Zimbabwe.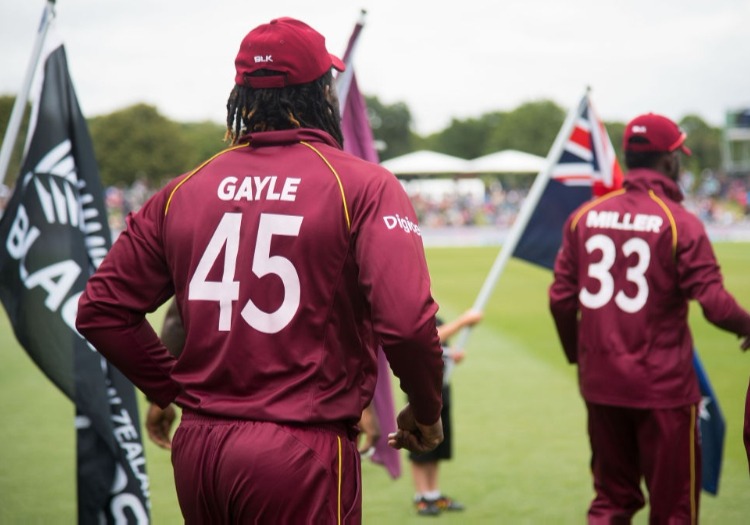 Chris Gayle is in action for West Indies
But ZC's reticence, until the last few years, to organise series against Associate teams means it is not a place many have toured in recent years. West Indies, Ireland and Afghanistan have, though.
One man who does know the conditions is Alan Butcher, who coached Zimbabwe to the 2011 World Cup and has continued to follow their fortunes.
He told The Cricketer: "Zimbabwe will be better at home. When I was there we performed creditably at home, but we were pretty awful outside of Africa. I think they'll still have their work cut out getting past West Indies and Afghanistan, though. Zimbabwe are playing Afghanistan at Bulawayo [Queens Sports Club], which is probably the worst place possible, because it turns more there than at Harare."
Most bookmakers have shorter odds on Afghanistan than Zimbabwe to lift the actual World Cup in England in 2019. (A few bookies, audaciously, even quote odds on the USA, despite them being down in WCL Division Three and not even in the Qualifier; perhaps they remember the 2004 Champions Trophy, when the Americans were contentiously included.) Not that Afghanistan will necessarily qualify. Imagine that: the next World Cup without Rashid Khan, Mujeeb Zadran and Mohammad Nabi.
The Harare Sports Club and Bulawayo's Queens Sports Club are well-trodden venues, and games there will be broadcast. Three other grounds – Old Hararians, Bulawayo Athletic Club and Kwekwe – have had to be hastily upgraded to meet "temporary accreditation" for ODI cricket. Hasnain admits some of the equipment at those grounds dates back to 2001.
"Kwekwe is fine," says Butcher. "It's not a huge stadium as such, but it's a good ground with a pretty decent wicket. At Old Hararians, you're getting more into the realm of club grounds. I would be less confident about there. But there have been inspectors, and they are hosting internationals, so I imagine quite a lot of work will have gone into the conditions to get it ready. Unfortunately, over the past 10–15 years investment in smaller grounds in Zimbabwe has suffered in the financial crisis."
Where do Ireland feature in all of this? They have beaten at least one Full Member in each of the last three 50-over World Cups (though are ranked 18th and bottom of the ICC's T20 international standings). They are a Full Member themselves now, one to be shot at, and should start to benefit from $40m of ICC cash over seven years, though that is small fry compared to the established Full Members.
They are an ageing but canny side who know how to win. But it is tempting to say that even making it to the 2019 World Cup will be among their finest achievements.
As for the Associates they and Afghanistan recently left behind, this event is the culmination of a gruelling pyramid qualification process. Perhaps the best bet to challenge is the Netherlands, who have a squad hardened by experience in major tournaments and first-class competitions, none more so than Ryan ten Doeschate, who recently returned after seven years out.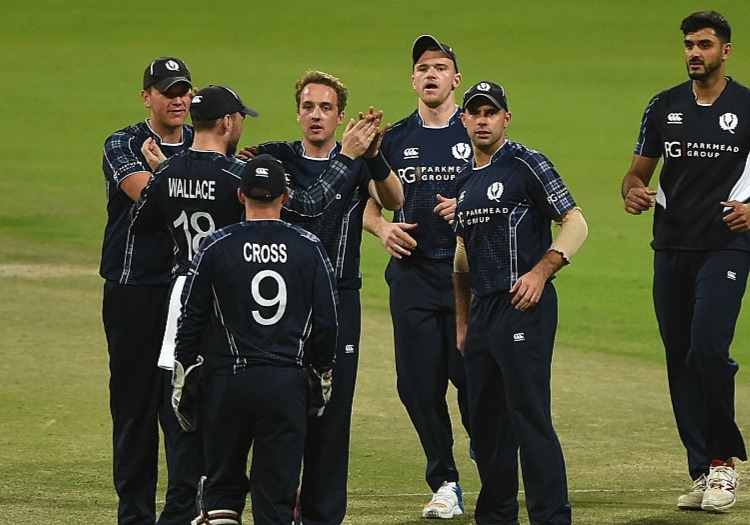 Scotland will be hoping to earn a World Cup place
But, beneath World Cup qualification, the Associates will be scrapping separately for ODI status – and the money that comes with it – which is decided by their finishing positions in this event.
The Dutch did badly in the 2015 World Cup Qualifier in New Zealand, and lost ODI status. Somehow after all that they won the WCL Championship, therefore claiming the only Associate spot in the ICC's upcoming ODI league.
It will be a predictable cause of confusion and infuriation to many that games involving the Netherlands and Nepal will not carry ODI status in this Qualifier.
Were this tournament being staged in the Middle East, as many Associate events are, UAE would be right in the mix. They are still a decent outside bet. Papua New Guinea may not win many games, but their progress should be an example of how a Full Member – in their case Australia – can do wonders by helping out an Associate which has the talent, but struggles with investment or infrastructure. 
WORLD CUP QUALIFIER GROUPS

Group A: West Indies, Ireland, Netherlands, Papua New Guinea, UAE

Group B: Afghanistan, Zimbabwe, Scotland, Hong Kong, Nepal
Nepal rode the full gamut of emotions in qualifying out of WCL Division Two alongside the UAE, and emerged with three last-over wins.
Their legions of fans will be watching on in interest, though in four years time – by which point the ICC's suspension on their board may be lifted – they should be stronger.
The tournament should be exciting, and there will be heartbreak for at least one proud cricketing nation. It is worth remembering that, under a kinder qualification process, Afghanistan memorably came within one win of reaching the 2011 World Cup.
A compelling and heartfelt docufilm, Out of the Ashes, drew on that story. Afghanistan's rivals are probably better now.
For teams of this quality to be scrapping for just two places in cricket's foremost global tournament is something that we, as lovers of cricket, are left to forlornly explain to everyone else.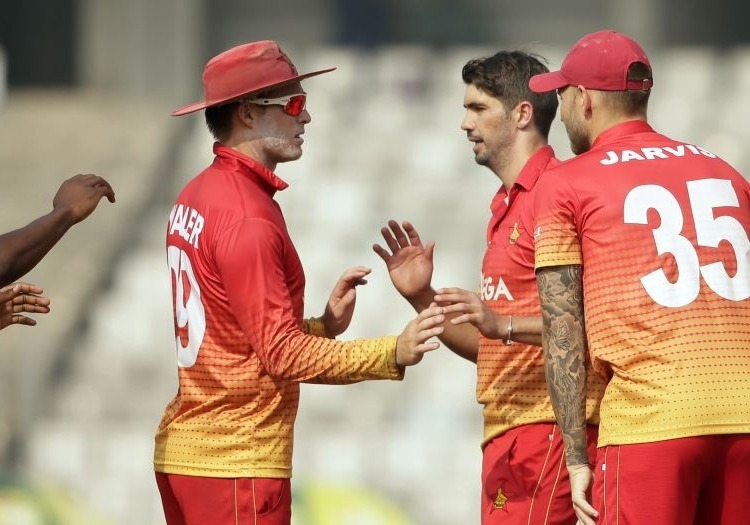 Zimbabwe are the home side