Scotland the brave – not just a cliché
JAMES COYNE finds it remarkable that Scotland's performance in Zimbabwe was not enough to earn a spot at the 2019 World Cup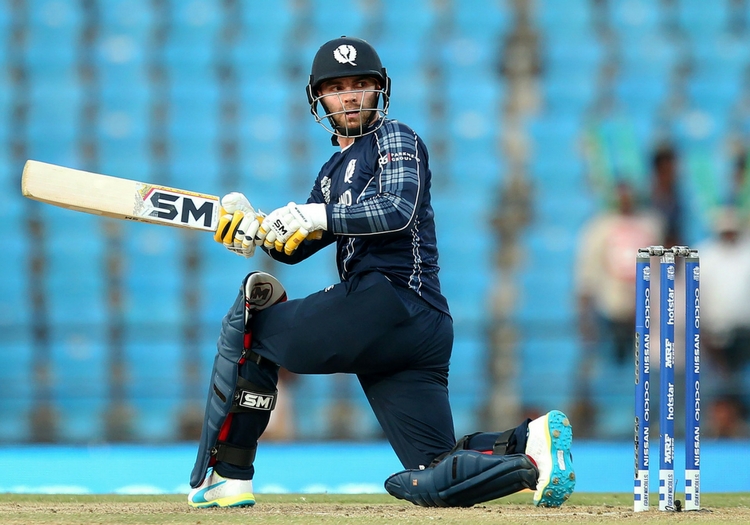 Every so often something pops up on Twitter to restore your faith in the medium. Daniel Beswick – part of what could loosely be termed the Associate lobby – has posted a series of 'World Cup Qualifier 2018 Parity' diagrams.
These underline just how competitive the World Cup Qualifier was – basically, virtually everyone was beating everyone. A win or defeat had huge ramifications for every team involved.
Just one example: Nepal did not challenge for qualification, but their defeat of Hong Kong handed Afghanistan a lifeline to the Super Sixes, which they snapped up. Beswick's diagrams are at once the biggest vindication of ICC policy, and the biggest repudiation of ICC policy. It just depends which part of the ICC you are talking about.
There is the ICC Development Programme, which has over the last decade or so presided over a substantial improvement in quality among almost all the leading Associate nations. World Cricket League events, part of the World Cup qualification pyramid, are perhaps the most obvious indication, with every tournament seemingly going down to the last round of group games – two up, two survive, two down. Ruthless. But exciting.
And then there is the ICC Board, which has cut places in its flagship 50-over tournament, despite the overall standard of Associate cricket palpably getting stronger. They got their way for the next two World Cups, which will contain only 10 teams, supposedly on the basis that the overall product will be stronger, and therefore more lucrative to sell to broadcasters.
It should be said here in some mitigation that this Qualifier was the first where some Full Members had to compete alongside the Associates; only the top eight of the ICC's ODI rankings qualified directly. And the Board have, it is true, expanded the World Twenty20 to 16 teams, as they believe – with some justification – T20 is the format which will spread the game to new horizons. But that does include a preliminary round for the lower-ranked teams in order to reach the main group stage. The problem with that is that 50-over cricket is still the meat and drink for many Associate nations.
Scotland got it worst this time. Perhaps it is no mere cliché that every Tartan Army World Cup campaign – no matter the sport – seems to end in brave failure? (Until the 2016 World T20, Scotland's cricketers had lost 19 straight games in ICC major tournaments.)
The Scots did not even make it to this World Cup, but under no circumstances should that be considered as a failure. Scotland proved themselves – at the very least – the 12th-strongest team in the world in 50-over cricket. In virtually any other major sport, that would be enough to get into a World Cup. And they did so on roughly an eighth of the funding received by the team who finished above them, Zimbabwe, who had the added advantage of hosting the tournament.
In the 2015–17 WCL Championship which provided the bedrock of one-day cricket for the leading Associates, Scotland won eight and lost three games, enough to finish second to the Netherlands. So the Dutch, not the Scots, took the one Associate spot in the ICC's upcoming new 13-team ODI League. On they went to the World Cup Qualifier in Zimbabwe, to decide the final two spots for 2019.
Time to fess up: I did not hold out much hope for the Saltires in Zimbabwe. The combination of their relative lack of experience in Zimbabwean conditions, where pitches can turn, and their traditional reliance on medium-pace, led me to surmise that the flashing blades of West Indies, Afghanistan, Zimbabwe and possibly even the UAE would monster their bowlers out of the park.
I was wrong. In the opening game, Scotland beat Afghanistan for just the second time since 2010, with Calum MacLeod smashing 157 not out to chase down 256. They should have beaten Zimbabwe too after Safyaan Sharif's 5 for 33 limited the host nation to 210, but ended up with a tie after losing wickets to consecutive legitimate balls right at the crunch. They reached their last two Super Six games with four wins and a tie.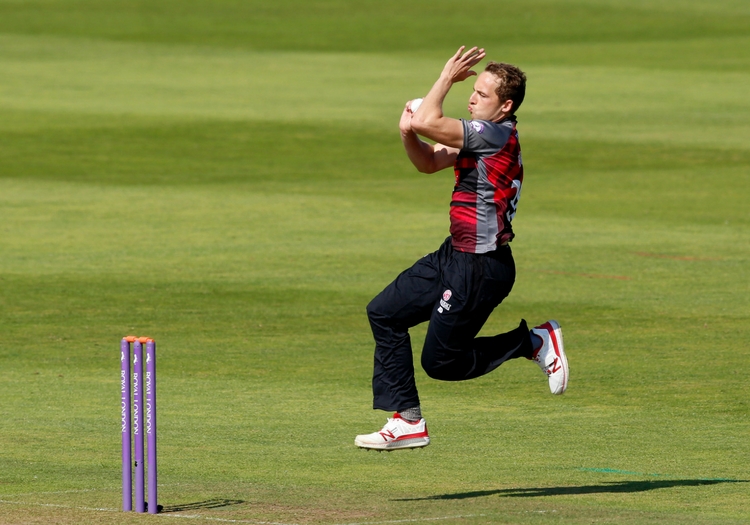 "Josh Davey felt unable to go to the Qualifier for fear of endangering his Somerset contract"
When they stumbled against Ireland – albeit with some misfortune, as Andy Balbirnie should have been lbw, and went on to make the crucial 105 – I thought the Scots' race might be run.
But they came out flying against West Indies. First ball, Sharif produced a pearler to Chris Gayle which snaked away and took his outside edge. Gayle – who, for all his flaws, does have a sense of camaraderie with the opposition – presented Sharif with his bat. With Sharif and Brad Wheal leading their attack, and threatening with the old ball too, the TV commentator Ian Bishop – who knows a thing or two about bowling – reckoned Scotland looked capable of causing problems in English conditions in 2019.
But first Scotland had to chase 199 – and bear in mind they had never beaten West Indies before. They recovered from 12 for 2 to 105 for 4 when Richie Berrington was adjudged lbw to Ashley Nurse, to one that was heading down legside. With such at stake, there was uproar online.
That only heightened when rain arrived soon after; Mark Butcher, one of the commentators, said no one at the ground had any inkling the rain would last. The Berrington wicket meant Scotland ended up five runs behind the required DLS calculation. There were no reserve days available.
Neither was there any DRS in the Qualifier – for cost reasons, and because the ICC wanted uniformity between televised and non-televised games. It is worth saying that they did not apply that same stance to the Women's World Cup last summer, where live-streamed games went without DRS. And they chose to host the Qualifier in a country with just one ground, Harare Sports Club, capable of meeting ICC broadcasting regulations.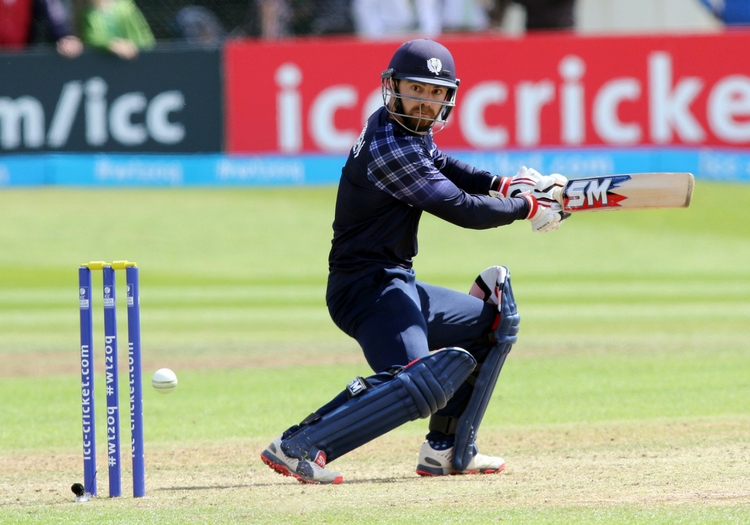 Preston Mommsen in action for Scotland
Missing out on the World Cup could cost Cricket Scotland an estimated £700,000 in top-up funding, and their chief executive Malcolm Cannon said the implications for future contracts were as yet unclear. His predecessor, Roddy Smith, expressed his fear over whether the best Scottish players, pushing themselves harder than ever, could be sustained by a diet of 30 days' cricket a year. In November 2016, Preston Mommsen – Scotland's captain and one of their best batsmen – took up a corporate job, partly because there was not enough international cricket to justify the work he was putting in; Josh Davey felt unable to go to the Qualifier for fear of endangering his Somerset contract; Kyle Coetzer, the captain, was released by Northamptonshire in 2015 and runs an equipment company, Zeus Cricket, with his brother in order to support his family.
"If I didn't have at least two different avenues of income, I think I would be looking for a job elsewhere - I have got a young family to look after," Coetzer said recently. "I am not saying it is the end of the world, I am still very lucky to be doing what I do, but it has its difficulties."
Exposure in the Qualifier should have alerted Sharif – who looks a terrific white-ball bowler – and others to counties, and even T20 franchises. But, if things are going to be more secure for the leading Associate players, Cricket Scotland will need to be at the forefront of the discussion; Cannon has said they are the leading voice of the Associate Members now that Ireland and Afghanistan have been elevated.
Meanwhile, their old rivals Ireland are preparing for their maiden Test match, and the Netherlands for 24 games in the upcoming ODI League. As things stand, this summer Scotland will play two T20 internationals against Pakistan, an ODI against England and four T20s in a triangular with the Irish and the Dutch. William Porterfield, Ireland's captain, at least had the good grace to admit after the tournament that his side are lucky compared to the Associates they left behind; his board will receive $40m from the ICC between 2016 and 2023.
"A lot of teams will leave here with nothing in their pocket. Scotland have come so close and yet so far themselves, but what have they got to look forward to for the next few years?" he said. "It's going to be so hard for them to try to get money out of the ICC to improve things."
Consider all this, and then consider the grace with which Scotland took their agonising defeat to West Indies. It fell to the admirable Coetzer to somehow strike the balance between speaking out and not overplaying victimhood, just a few minutes after such a raw defeat.
"The lbw decision is not sitting very well with us. It has cost us, and it's cost us a lot of money as well.
"They [West Indies] won the game fair and square in the end, but a competition like this... DRS? You're playing with people's livelihoods and there's a lot of money at stake and it proved costly today.
"In a competition like this it comes down to a big game like that. We are feeling pretty rough right now. There's a lot of emotion going round."
You can make your own mind up, but for what it's worth I thought he got it just right.
Now let's pay more attention to June 10, when England are in Edinburgh. And pray it doesn't rain.