Sam Billings has so much more to give England
HUW TURBERVILL: I just cannot help feeling Billings has lost his way a bit… Watching him in the T20I against Australia at Hobart, his approach looked flawed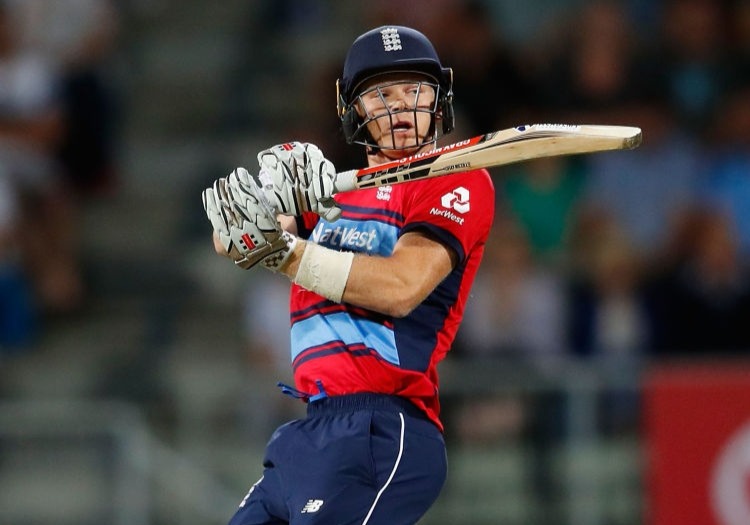 Sam Billings seems to have lost his way
All of us at The Cricketer are huge fans of Sam Billings. We have just been swapping reminisces about wonderful innings we have seen him play (more of that later). We recall when he visited us and played office cricket.
I just cannot help feeling he has lost his way a bit…
Watching him in the T20I against Australia at Hobart, his approach looked flawed.
Dawid Malan had given England an excellent start, and although Jos Buttler had disappointed with a tame exit, the tourists were poised pleasingly at 122 for 4 with six overs to go. A total of 180–200 would have been in their sights.
It was not clear what Billings was trying to do, though. He had found the boundary with a thick edge off Kane Richardson, but then shuffled to the offside and tried to flick a short ball down to the fine-leg boundary.
If he had stood still and driven/punched it off the back foot through the covers it would have been worth at least two, but he missed it. He perished soon after, for 10 from nine balls, with 5.5 overs remaining (35 balls).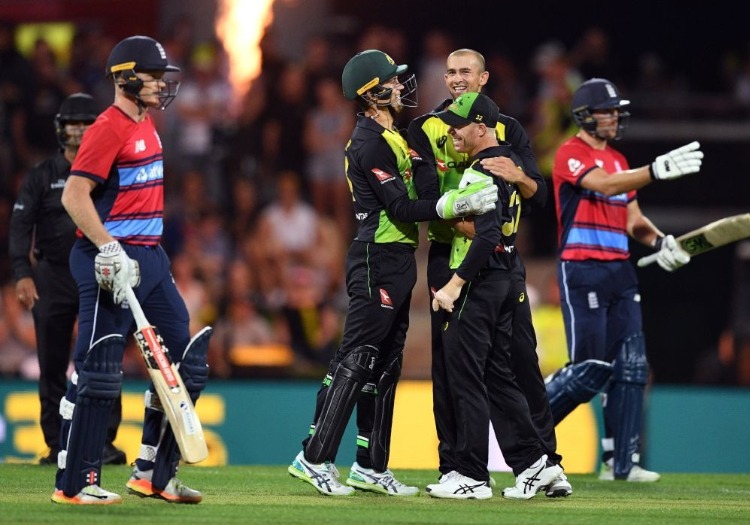 Billings made 10 for England on Wednesday
Malan soon followed, and then David Willey fell the very next ball, stumped after running down the pitch. A brainf***, perhaps explained by over-confidence, after he smashed Nathan Lyon for 34 in one over when England beat the Prime Minister's XI at Canberra. He was looking to carry on where he left off, no doubt…
I know T20 fans love all the flicks and ramps, but sometimes a situation calls for orthodoxy. When Willey was out England were 126 for 7, and in trouble. Their total of 155 for 9 proved inadequate.
Should Billings be more orthodox until he is set?
He certainly has all the shots and all the power.
The Cricketer's Geoff Barton watched his breakthrough innings for Kent in 2012. It was against Derbyshire at Canterbury, in the Clydesbank Bank 40. As opener, he smashed 143 from 113 balls, out of a total of 248, and his side won by 111 runs.
"It was a stunning innings," said Barton. "He immediately announced himself as a talent to follow. The difference was that he played conventionally at the start, and only tried the tricks and ramp shots at the end. It was sad when he fell with only four balls of the innings left that day."
I had a similar revelatory moment watching him bat against Surrey at The Oval in 2014, in the Royal London One-Day Cup.
SAM BILLINGS' LAST FIVE INNINGS

10 (England vs Australia, T20)

15* (England XI vs Cricket Australia, 50-over)

61* (Sydney Sixers vs Hobart Hurricanes, Big Bash)

22 (Sydney Sixers vs Melbourne Renegades, Big Bash)

33 (Sydney Sixers vs Perth Scorchers, Big Bash)
This time he was at No.6 (and keeping).
My son and I saw him blast 87 from 42 balls. It was breathtaking, a masterclass in power and placement (his handspeed is the quickest in the England team, it has been reported). In fact it was a thrilling match, 314 plays 314 – a tie!
It just seems as if his approach is a little confused. Yes, he has a deal with the Indian Premier League for 2018. Yes he is Kent's new captain. But he did not feature in the ODI series in Australia. He averages only a modest 13 in T20Is (albeit at a strike-rate of 143).
Only once has he truly shown what he is capable of in 20-over games for England – 53 against Pakistan in Dubai in 2015.
It might be that I am old-fashioned, and tricks and ramps and reserve-sweeps and so on are perfectly feasible from ball one these days. But it still seems as if he should look to lay a stronger foundation before he experiments too much.
There is so clearly more to come from him. At 26 he still has time, and I would like to be there when he does it. He is so entertaining.