Taylor's epic innings levels ODI series as Blackcaps star defies England on one leg
This was a brutal, bruising, clean-hitting tour de force from a man who for the best part of 20 overs could barely stay upright after agitating a quad injury diving to make his ground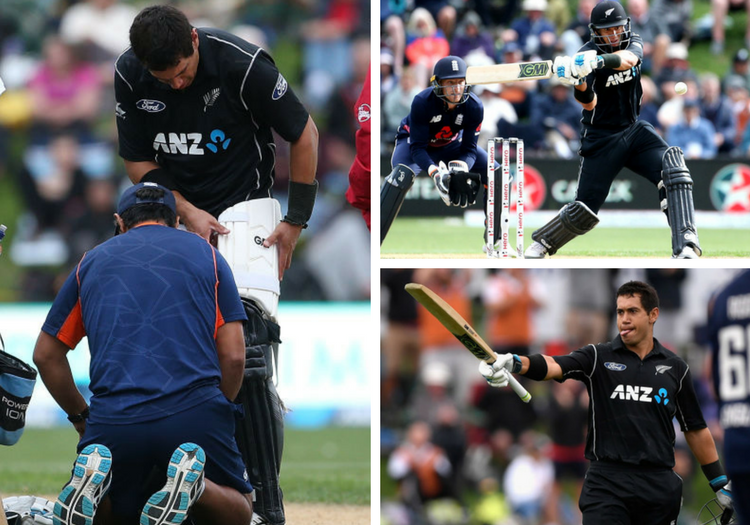 Hobbling and heaving, Ross Taylor hauled New Zealand to victory in Dunedin with one of the more courageous, stubborn and breathtaking innings you are likely to witness in one-day international cricket.
The New Zealand batsman's brilliant, unbeaten 181, his best ever score in an ODI career spanning some 204 appearances, helped his side level the five-match series against England at 2-2 but the scorebook couldn't even act as a passable trailer for the story as a whole.
This was a brutal, bruising, clean-hitting tour de force from a man who for the best part of 20 overs could barely stay upright after agitating a quad injury diving to make his ground.
England seemed powerless to contain him at a compact venue and on a pitch on which they had earlier made 335 for nine - a modest total given a 190-run second-wicket partnership between centurions Jonny Bairstow and Joe Root had given them a platform, at 267 for one with 15 overs remaining, which brought 400 well into view.
Taylor swung heartily through the line of the ball, collecting the majority of his runs through the legside and a large number behind square, refusing to be cowed by either the obvious pain in his hip or England's tricky bowling attack.
He made 72 in 41 balls after suffering his injury, cutting hard at width, never afraid to take England on and along with Tom Latham, who contributed an excellent 71, dragging the Kiwis to a victory which just a few hours earlier had seemed totally fanciful.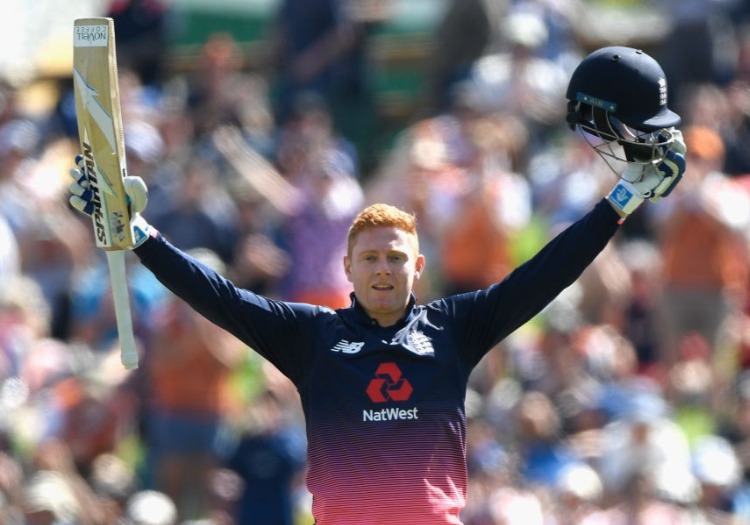 Jonny Bairstow made 138 for England in the first innings
By the end Taylor could barely stand - in fact, with cramp starting to seep into his forearm he could barely hold the bat - but my word did he deliver.
After two days of rain, winning the toss and opting to have a bowl seemed like the sensible decision by Kane Williamson but the seam movement the New Zealand captain might have been expecting never materialised and, instead of crumbling early, Jason Roy and Bairstow were able to score quickly.
The Kiwis didn't help themselves. Williamson let a gentle straight drive past his right hand, Mitchell Santner dived over a square cut from Roy which bounced to the boundary and Latham turned a quick single into a five with a wild throw which almost took bowler Trent Boult's forehead with it to the rope.
New Zealand started to look a little desperate; and that desperation was illustrated by a review for lbw against Roy which both pitched outside leg stump and was heading several inches over the bails.
Roy again looked in command throughout an excellent 42 before sweeping to Santner at short fine leg off Ish Sodhi, but the dismissal did not destabilise England.
After a scratchy start, Joe Root played the anchor role for Bairstow, allowing his Yorkshire team-mate to continue going hard at the Kiwi attack.
A heavyweight blow over long-on travelled fully 107 metres, another floated 113 metres, while Bairstow reached 50 in just 38 deliveries.
Having easily posted his top score in ODIs away from the UK, the opener showed no signs of slowing down.
Aided by Santner spilling a routine chance at cover off the luckless Boult, Bairstow rattled on towards three figures, reaching the landmark for the third time in 50-over internationals with 19 overs of the innings remaining.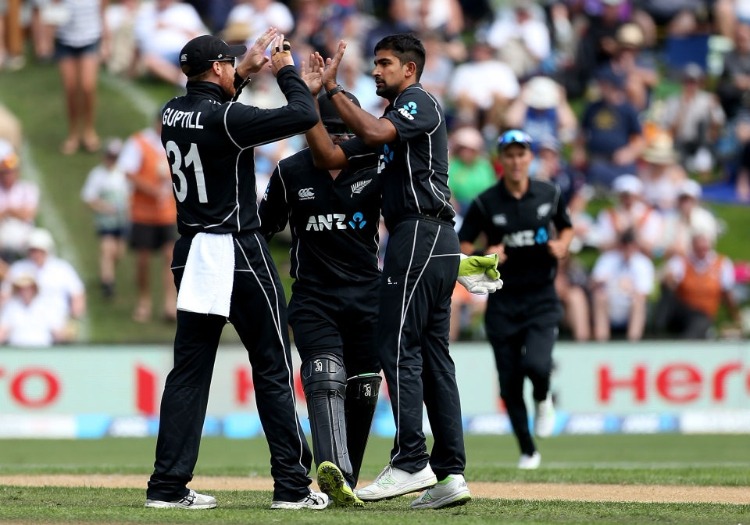 Ish Sodhi claimed four wickets for New Zealand
Perhaps noticing that England were sitting on a runs goldmine, Root changed tack, moving to 50 by jogging down the wicket and slapping Tim Southee for six over long-on before tucking into Sodhi's varieties with increasing disdain.
But, all of a sudden, the game flipped on its head.
Bairstow top-edged Colin Munro to Southee at point, Jos Buttler spewed a return catch back to Sodhi second ball and Eoin Morgan picked out Munro at extra cover.
Ben Stokes, Moeen Ali and Chris Woakes all gave New Zealand's outfielders catching practice in the deep and England contrived to lose six for 21, with Root perched on his bat at the other end, shaking his head, still shy of a century.
When he did get to three figures, in the 46th over, a gush of relief swept over the England No. 3's face after a long winter spanning 19 innings in all formats without a ton.
Root couldn't register a not out score, however, gloving Southee to Tom Latham down the leg side for 102.
The changing nature of one-day cricket could not have been better summed up than by the glum expressions of the England camp when their No. 3 returned with a ton to his name and his side well beyond 300 with time to spare.
Curran lifted some of the gloom by taking 18 from the final over, and the 335 for nine the tourists ended on represented their second highest total ever against the Blackcaps in New Zealand.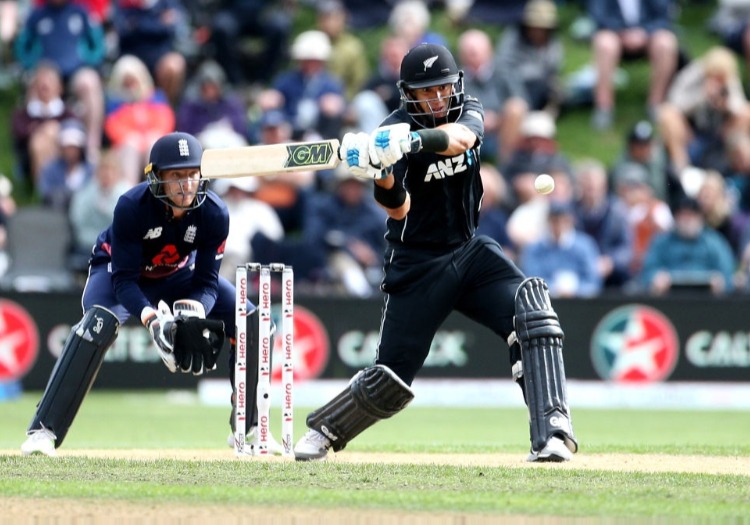 Ross Taylor was in extraordinary form
That total looked that little more imposing when Munro was trapped lbw first ball by Mark Wood and began to make Kiwi knees weak when Martin Guptill sliced Woakes into the covers, where Stokes claimed a simple catch.
Williamson and Ross Taylor offered the hosts some hope with a third-wicket partnership of 84 but the Kiwis' wasteful use of their review - flushed away on Munro's plumb leg-before which would have split middle stump neatly in two - came back to haunt them when their skipper was given out caught behind down the leg side off Stokes. TV replays suggested Williamson was hard done by.
Then Taylor took over.
Latham joined his senior partner to keep the Blackcaps in with a chance; the two men who'd combined to lay the foundations for victory in Hamilton put together a century stand and never winced, even when the run rate rose above nine per over.
Latham eventually went for 71, caught by Moeen off Curran, but he was followed by Colin de Grandhomme, who was not in the mood to offer England respite.
De Grandhomme's 23 in 12 balls ensured no extra weight of responsibility fell on Taylor, and left the out-of-form Henry Nicholls with enough leeway to see New Zealand home with five wickets and three balls to spare.
But the day belonged to Taylor, whose innings won't be forgotten in a hurry.