Run-outs galore and no perfect 10 for New Zealand... the BIG STATS from Mount Maunganui
England levelled things up in the five match series with a six-wicket victory. The Cricketer crunches the numbers from the game
New Zealand suffered four run-outs
England levelled things up in the five match series with a six-wicket victory.
The Cricketer crunches the numbers from the game...
SANTNER FIVE-0
Mitchell Santner has been New Zealand's player of the series so far, scoring 108 unbeaten runs and taking two wickets. Today's match was the spinner's 50th ODI and he made it a memorable one by hitting his maiden ODI fifty.
RUTHLESS RUN-OUTS
The four run-outs executed by England today equalled the most they have managed in an ODI. They have done so on three previous occasions, against Australia at Lord's (1979), The Oval (1997) and India at Perth (1992).
NO PERFECT 10 FOR THE BLACKCAPS
Defeat today saw New Zealand's run of nine straight ODI victories halted in its tracks. If they had won it would have matched their 2014 record of 10 ODI wins in a row.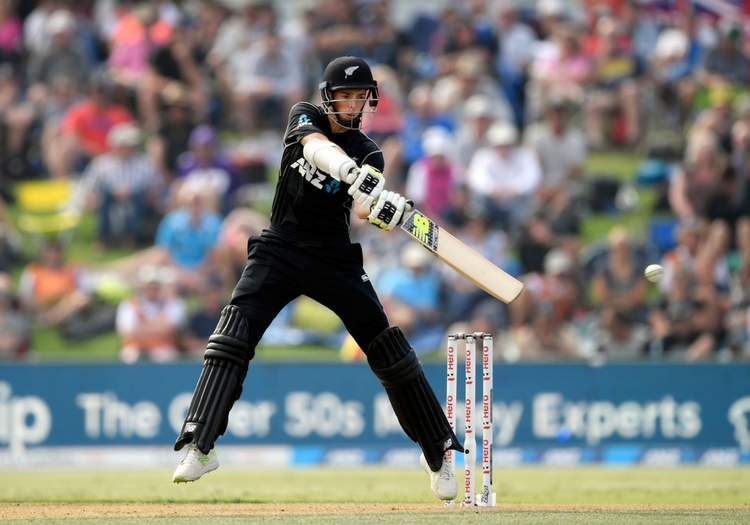 Mitchell Santner enjoyed another fine showing with the bat
MORGAN'S 35TH
Captain Morgan's half-century was his 35th overall and first in 11 ODI innings - since hitting 87 against Australia in the Champions Trophy at Edgbaston.
TAYLOR NEARS NO.2
Ross Taylor (7,086) is now just four runs behind Nathan Astle (7,090) on New Zealand's leading ODI run-scorers list. Stephen Fleming (8,007) is out in front.
20.2
When Tom Latham clipped Adil Rashid for four two balls into the 21st over the match, it represented the first hit by anyone other than Martin Guptill as New Zealand struggled for momentum.
BIG WILLEY STYLE
There was a birthday in the England ranks as David Willey celebrates turning 28 today. The Yorkshire allrounder had a decent day on the field. Have a good one off it, Dave.