England thrash New Zealand to win series
A Jonny Bairstow barrage propelled England to a crushing seven-wicket victory in the fifth ODI to give the tourists a 3-2 series win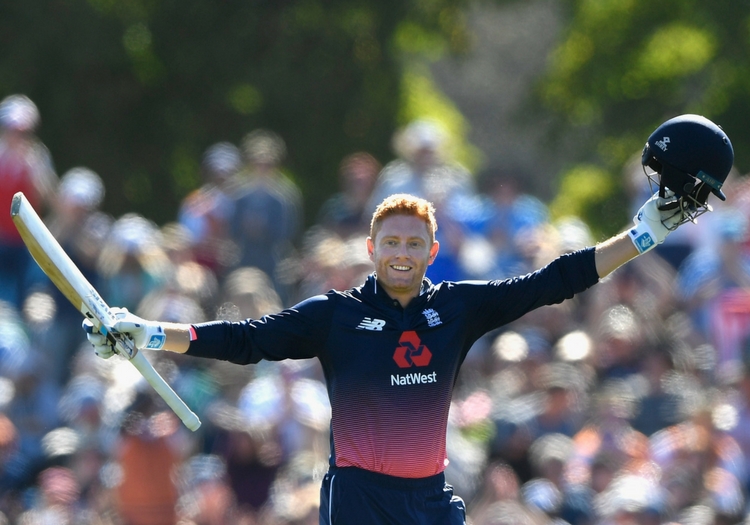 A Jonny Bairstow barrage propelled England to a crushing seven-wicket victory in the fifth ODI to give the tourists a 3-2 series win.
The Yorkshireman smashed an imperious 58-ball century as the tourists easily chased down a mediocre target of 224.
The weather had delivered clear, blue, crackerjack of a Christchurch day at a quite stunning Hagley Oval. It would provide the setting for an equally stunning performance from England. With the series on the line they obliterated Kane Williamson's men in spectacular fashion. The pitch itself presented the sort of baize canvas that if it weren't a cricket ground, you'd half expect to see Alan Titchmarsh waxing lyrical about its artistry on Gardeners' World.
If there was one man who did not deserve to miss the final act of this enthralling piece, then it was Ross Taylor. Two match-winning hundreds - one of them about as awe-inspiring as you'll ever see - had helped New Zealand to this point. His absence was a hammer blow to the hosts and, indeed, the series as spectacle itself.
The injury that he battled against at during his mammoth effort at Dunedin would beat him today, New Zealand understandably keen to look after one of their key assets with two Tests to follow.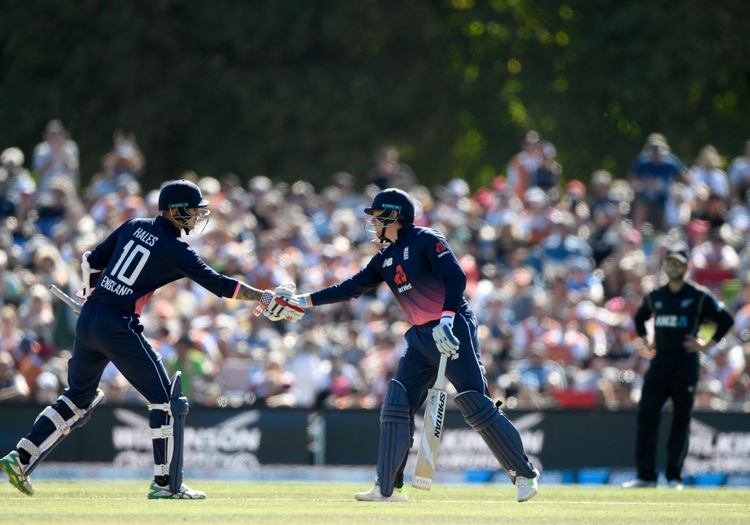 His absence was keenly felt by the hosts as the Blackcaps top-order stuttered and left the rest of the pack with too much to do.
Chris Woakes - whose opening spells have been excellent throughout the series - removed Colin Munro for a duck, the batsman's fourth single-figure score of the series. Mark Wood used the width of the crease, angling one into Williamson who chopped onto his stumps,  reducing the hosts to 26 for two.
Then spin took hold. Latham clipped Adil Rashid to Stokes at mid-on before Moeen, turned one past a bamboozled Mark Chapman.
Guptill and de Grandhomme both went on the offensive against Rashid to no avail. At 93 for six New Zealand looked dead and buried.
Henry Nicholls and Mitchell Santner  showed some steel, adding 84 together, but in truth that always looked like it would be a gutsy effort in vain.
And so it proved to be with Bairstow a man in form and in the mood. Boult was taken for two fours early on; a sumptuous cut through the off side and a stand-and-deliver thrash straight back down the ground that metaphorically told Trent: "I wouldn't bother if I were you, mate."
Hales is not one to be left in the traps and was soon piercing the off-side field with his own precision and power. A timely reminder of the abundance of batting quality available to Eoin Morgan.
Some wayward drift from de Grandhomme soon saw the leg-side boundary rope getting acquainted with the white leather as the tourists' openers helped themselves to scoring deliveries.
Bairstow found another gear, taking consecutive sixes off Sodhi, larruped over deep midwicket.
In the spinner's next over he took three more. There were back-to-back sixes again; the first leg side, the second absolutely smoked over long-off. A third was cracked over long-on. Jonny was motoring.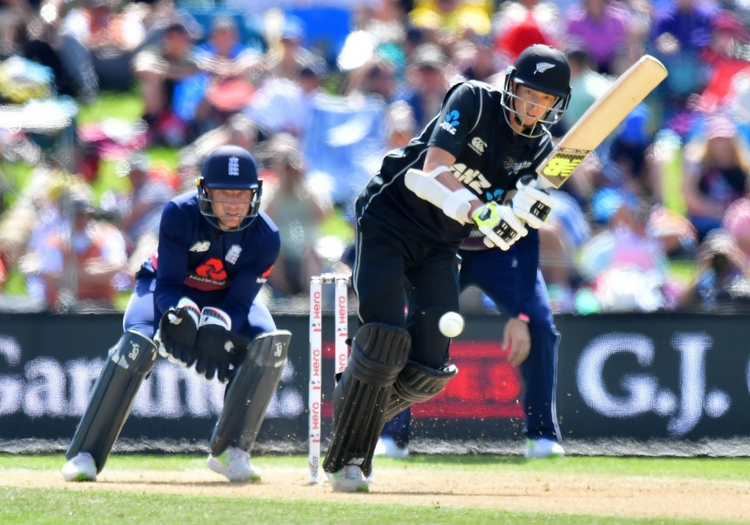 The hundred came from 58 deliveries, the third-fastest ODI hundred by an England batsman.
Perhaps at this stage he felt sympathy for his counterparts and was compelled to clobber his own timber to put them out of their misery. Perhaps the adrenaline just got too much and it was one full-blooded cut too many as he got himself out hit wicket.
Hales was quiet in comparison. On his return to the XI he covertly progressed to a well-crafted 12th ODI fifty. When he fell, picking out Williamson at midwicket, England were still coasting.
Morgan couldn't see out the task, skying a poor delivery from Sodhi. The bowler will have been relieved to finally see one drop inside the boundary rope. De Grandhomme with a fine effort in the deep.
Joe Root and Ben Stokes ensured England got through to their target with no further casualties. With the scores level, Stokes landed one final crunching blow to Sodhi's figures - the seventh six conceded off his bowling.
It was perhaps not the winner-takes-all contest this series deserved but England are a seriously impressive force to behold when in this kind of mood. That's six ODI series wins on the spin with the World Cup drawing ever closer.