Taylor: 'Cricket is now a release from my worries... that is a massive, massive thing for me'
JAMES COYNE: Talismanic England wicketkeeper Sarah Taylor hopes to be in the mix for India tour, and says 'cricket is the release' from her social anxieties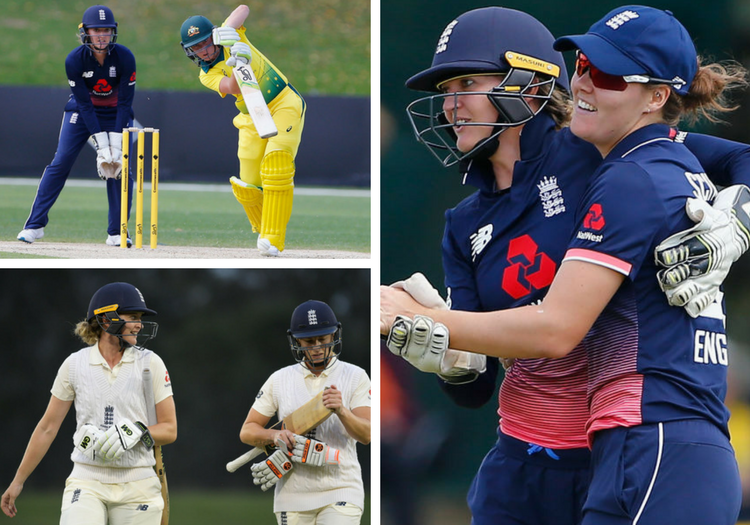 It is one of the most heartening stories in world cricket: Sarah Taylor is enjoying her cricket again.
Taylor, 28, pivotal to England as an innovative top-order run-scorer and probably the best female wicketkeeper in the world, has suffered from social anxiety in recent years.
She went through a hard time in India during the 2016 Women's World T20, and afterwards took an indefinite break from cricket. She returned to the England side ahead of the triumphant Women's World Cup campaign, and then the Ashes tour.
Taylor says she will discuss her availability for England's upcoming tour of India with the selectors over the next fortnight.
Taylor told The Cricketer at the Sussex women's pre-season media day: "Myself and Mark [Robinson, the England women's head coach] will sit down over the next few weeks, as the squad is picked, and that will be a good time to go through all that stuff. We will weigh it all up.
"India can be a tough place to tour, but the fact that cricket is now a release for me from my worries is a massive, massive thing for me."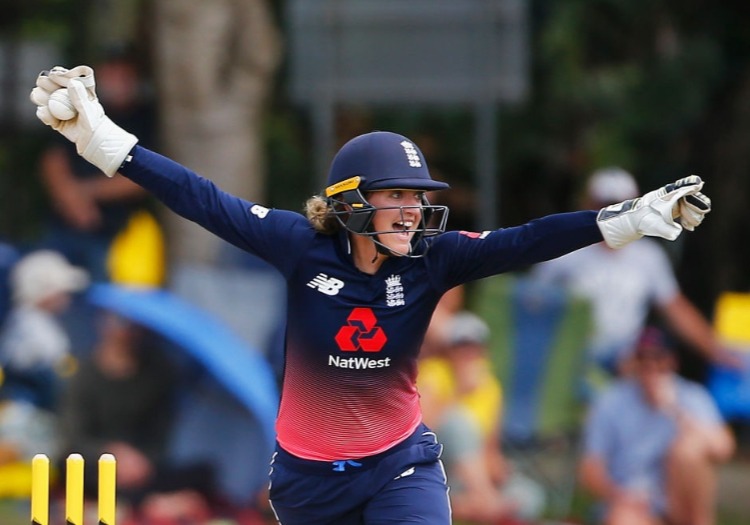 Sarah Taylor has spoken about what cricket means to her
Taylor returned for the Women's World Cup last summer, and played a crucial role in England winning the tournament, scoring 74 against Sri Lanka, 147 against South Africa at Bristol, adding 54 against them in the semi-final, and 45 in the final against India. Her ability to stand up to the stumps to most of England's bowlers gave them an advantage at key moments.
The challenge of an Australia tour was always going to be trickier, but Taylor made runs and played a full part in England drawing the series 8-8 on points, which was not quite enough to wrench back the Ashes. Understandably, she decided not to stay on in Australia for the lengthy Women's Big Bash.
"Australia was tough but enjoyable on the cricketing side," she said. "It's a tough place to tour. We fought hard, and came back from a disappointing start in the ODIs to challenge Australia all the way through. We stayed in the series, and Danni Wyatt stood up strongly in those T20s.
"I think we could say at the end of that tour that we left everything we could in Australia."
Taylor has said that before she took a break in 2016 she occasionally suffered panic attacks before going out to bat, due to the scale of expectation. She has undergone Cognitive Behavioural Therapy to help deal with it, and she says now that she is enjoying her cricket again, but admits to still having challenges away from the middle.
SARAH TAYLOR INTERNATIONAL STATS

Tests: 9 matches, 295 runs, ave 19.66, 18 catches, 2 stumpings

ODIs: 113 matches, 3,786 runs, ave 40.70, 80 catches, 45 stumpings

T20Is: 84 matches, 2,091 runs, ave 29.45, s/r 109.76, 22 catches, 47 stumpings
"It was one of my toughest few weeks, being away in Australia. Being away for that length of time [more than a month] I was obviously away from my safety net. I found it hard at times. But there were lots of learnings for me, and for the backroom staff, in terms of the next away tour.
"I was able to play some good cricket, and I reflect well on it. Cricket is the release for me now. When I get on the cricket ground, all those worries leave me. And that is such a good thing. I think at times, in the past, cricket has been part of the problem, but it isn't now."
Taylor is full of praise for Robinson, who has given her the space to work through her anxieties. He has said, ahead of previous selections, that the most important thing is Taylor's wellbeing. Where possible, England have allowed her to drive to the ground, as travelling on the team bus had triggered her anxiety. Similarly, he did not insist on her lining up for the team anthems before games, though she relaxed and did so anyway.
"I couldn't speak highly enough of Robbo," said Taylor. "He was the first one, really, who took me to one side when I was probably still trying to fight it, and sort of asked me if everything was OK. He's since put everything in place – on and off the field – to get me where I can be. He's been a real father figure."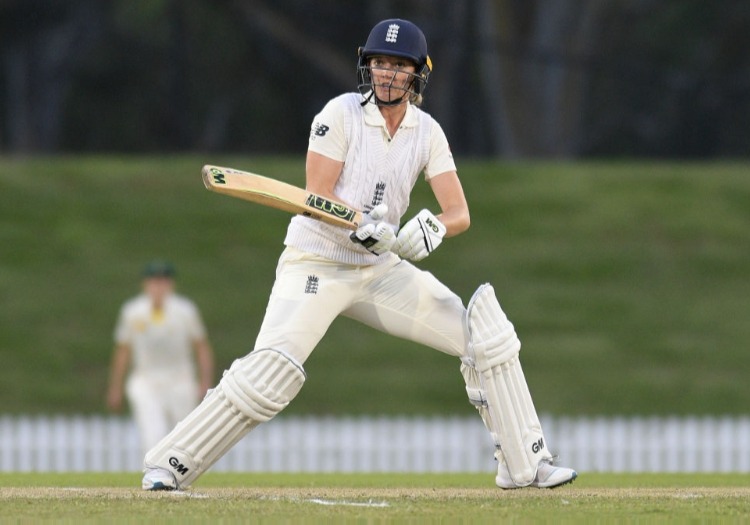 Taylor hopes to feature for England in India
England face a couple of difficult assignments as they prepare for the Women's World T20 in the West Indies later this year. First up is a T20 tri-series in Mumbai against Australia and India. Australia are a force in all forms, and India are improving in the format, having won a series in South Africa in the last few weeks.
Then there is an ODI series against India, at venues yet to be confirmed. England toured the Caribbean in 2016 and found the pitches to be slow turners, so this India tour could be a useful proving ground.
Taylor said: "I think touring in Australia is the pinnacle, with the strength of the opposition... and the crowds are something else. In India, it's the conditions – you have to tackle them ridiculously well to win. We'll look to go out there and make sure we're as well prepared as we can be."
To combat an improving India, England could certainly do with Taylor's expertise. Way back in February 2007, as a 17-year-old, she struck her maiden ODI hundred against Australia at Chennai, in a quadrangular competition in which England ultimately finished third.
"I'd forgotten all about that!" she said. "Thanks! I'd love to do that again. That was a tough series.
"What Robbo has brought to the team environment since coming in is to encourage us to challenge ourselves in the toughest situations. So India is the kind of place you want to be – on the end of those tough chances as a keeper, or batting on a tough pitch."