Fifth-day mettle fails to gloss over England's woeful away form
Joe Root's men suffer another crushing Test defeat despite hard-fought fifties from Ben Stokes and Chris Woakes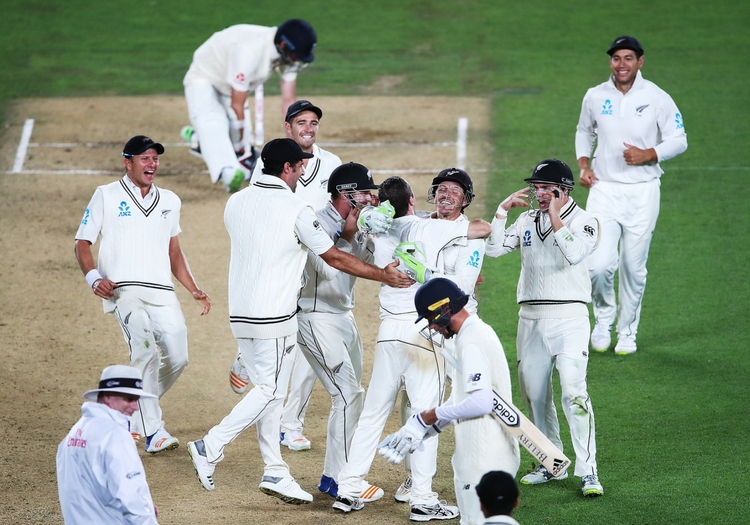 As a microcosm of the wider picture, today England displayed some mettle and contributed to some genuinely enthralling passages of Test cricket.
Ben Stokes and Chris Woakes both registered hard-fought half-centuries as the tourists made Kane Williamson's men sweat for their spoils.
But remove your eye from the day-five microscope and in plain view you can see that just four days ago England were 58 all out in 20.4 overs. Joe Root's men have not won any of their last 12 away Tests, losing 10.
This latest dishonour an innings-and-49-run defeat in Auckland as Neil Wagner bounced England's key players out of Eden Park in a pulse-raising effort.
While the first innings saw England lose wickets in a rush, the second saw them lose them at crucial times to derail their progress.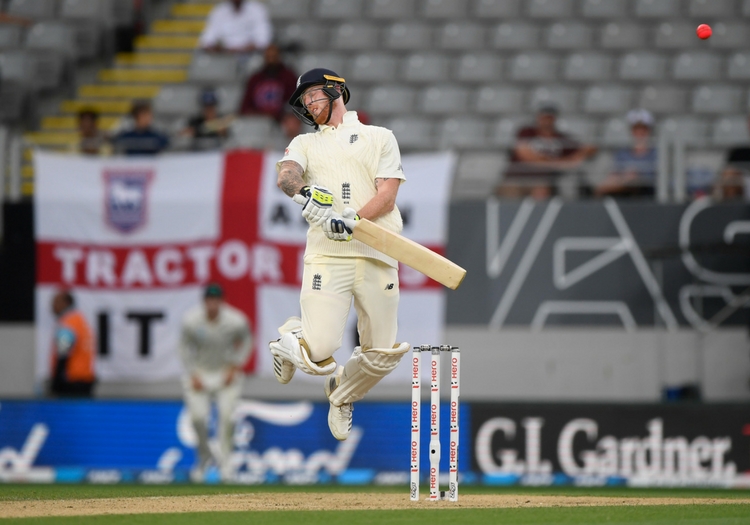 Stokes hit 66 from 188 balls
The captain's demise to the final ball last night, and Stokes' dismissal on the stroke of dinner today, were the two strikes that pulled England's foundations from beneath them.
Stokes had been resolute for his 66 but will look back at his shot selection - with three balls until dinner - as the root cause for England's downfall today. Perhaps that sounds harsh, he showed as much fight as any other, it is more to say that such is his influence, England genuinely might have pulled this one off if Stokes had got through to the final session.
Moeen was another to fall at an inopportune moment. On the dot of the tea break New Zealand successfully reviewed Trent Boult's lbw shout to leave England six down.
Woakes was Wagner's third victim of the piece, a vicious head-hunting bouncer was too good for the Warwickshire man. It would have been too good for most.
The bowler's hyper celebration was something to behold. After being unused in the first innings, Wagner looked like a man making up for lost time.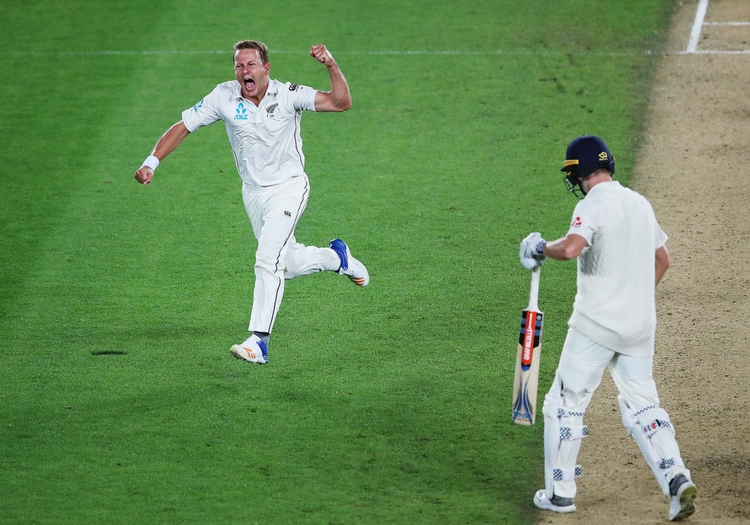 Neil Wagner celebrates the wicket of Chris Woakes
Regardless of how much Auckland's precipitation had aided their cause, England had a one-day window to finish what started out as a horror show on a note of positivity.
An opportunity to salvage something from the wreckage of day one where bow, mast and rudder were turned to driftwood by Boult and Tim Southee.
As long and talented and England's batting looks 'on paper', their ability to collapse like a soggy soufflé is stunning.
Perhaps channeling thoughts of Matt Prior and Monty Panesar, England showed defiance today, but in reality were blown away at Eden Park.
ENGLAND'S WINLESS AWAY STREAK

2nd Test: Bangladesh v England, Dhaka - lost by 108 runs

-

1st Test: India v England, Rajkot - match drawn

2nd Test: India v England, Visakhapatnam - lost by 246 runs

3rd Test: India v England, Mohali - lost by eight wickets

4th Test: India v England, Mumbai - lost by an innings and 36 runs

5th Test: India v England, Chennai - lost by an innings and 75 runs

-

1st Test: Australia v England, Brisbane - lost by 10 wickets

2nd Test: Australia v England, Adelaide - lost by 120 runs

3rd Test: Australia v England, Perth - lost by an innings and 41 runs

4th Test: Australia v England, MCG - match drawn

5th Test: Australia v England, SCG - lost by an innings and 123 runs

-

1st Test: New Zealand v England, Auckland - lost by an innings and 49 runs
So for England the away-day blues continue in extreme, frustrating and frankly bizarre pockets of play.
Root said of his team's final-day effort: "I thought the character of the dressing room today were fantastic. I thought today was a great exhibition of the guys determination of playing for the country."
The captain did however accept his team were not good enough from the off and "have to learn some lessons quickly."
The second Test begins at Christchurch on Thursday where England have one final chance to get a Test victory on the board this winter.
MORE FROM THE FIRST TEST