Sussex announce operating profit of £343,000 for year ending October 2017
The Hove club have put the their total net worth at £10.16 million with no external debt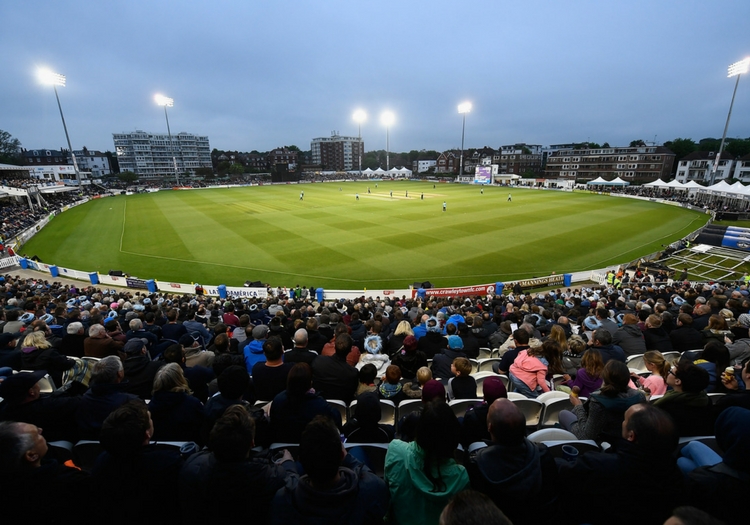 Sussex have put the club's total net worth at £10.16 million with no external debt.
After making a £1,000 profit in the preceding year, Sussex have reported a £342,000 increase in the year ending October 2017.
In a statement from the club, Sussex suggest the primary reason for the large increase is due to the extra funds received by first-class counties from the ECB.
The figures stated encompass the "consolidated accounts" which include the Sussex Cricket Foundation, the club's 'charitable arm', which was reported to have made a small profit.
The numbers have been further pushed upwards by revenue brought in by the T20 Blast and a tourist game against South Africa.
Chairman, Bob Warren, said: "Given that, in general, finances in cricket remain challenging I am pleased that Sussex Cricket is continuing to ensure that the club's finances are being managed in a responsible manner.
"This careful management, led by our Treasurer, Ed Putnam and the in-house finance team, means that we can continue to invest in our squads and our facilities."
Chief executive, Rob Andrew added: "We are developing a longer term operational and financial strategy now we have greater visibility on our finances until 2024.
"We will continue to develop our own players where we can and feel we have a squad with a good balance of youth and experience.
"During 2018 we will also create a masterplan for the next stage of ground development at Hove.
"Over the medium term the club expects to make operating profits having budgeted for a deficit in 2018."