Lewis appointed Young Lions head coach and will leave Sussex in April
The role includes leading the England Under-19s team, as Lewis did on an interim basis at the recent ICC Under-19 World Cup in New Zealand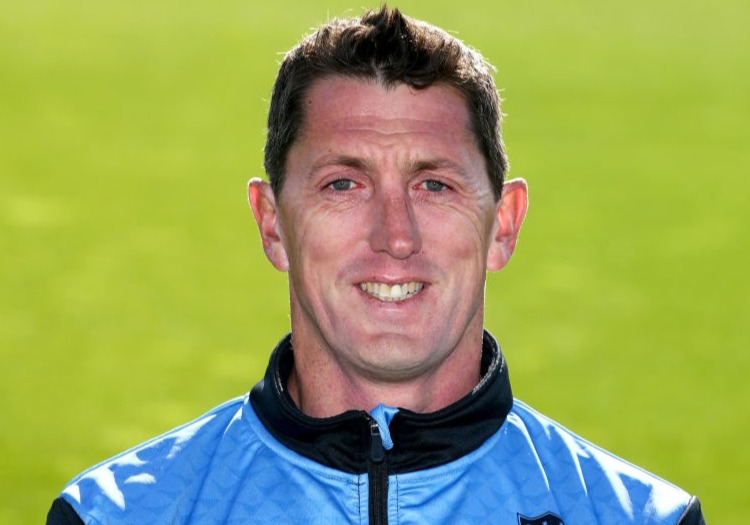 Jon Lewis has been appointed Young Lions head coach
Sussex assistant head coach Jon Lewis will leave the county in April after being appointed as head coach of the ECB's Young Lions programme.
The role includes leading the England Under-19s, as Lewis did on an interim basis at the ICC Under-19 World Cup in New Zealand earlier this year.
"I'm extremely grateful for the opportunities given to me by Sussex since I joined in 2013. Sussex will always have a special place in heart," Lewis said.
"Since taking on the fast bowling coaching position in 2014, I am very proud of my achievements, from helping grow million-dollar cricketers in (Jofra) Archer and (Tymal) Mills, to developing a youth pathway so our young fast bowlers can see a way to become future Sussex and England cricketers.
"These experiences aligned with the fantastic career development opportunities that Sussex and ECB have afforded me will put me in a great position as my coaching career progresses.
"Looking ahead, the Young Lions position is a great opportunity for me to lead my own programme and work with the best young cricketers in the country, whilst continuing to develop my fast bowling and head coach skills within the England pathway."
Lewis succeeds Andy Hurry, who is back at Somerset
Lewis, who joined the Sussex coaching team following retirement in 2014, follows in the footsteps of Andy Hurry in the position with the Young Lions.
Hurry returned to Somerset to become director of cricket just before Christmas after three years working with the team.
David Parsons, the ECB's performance director, said: "After a full and open recruitment process, Jon was an outstanding candidate for the role after his work on our International Pathway over the last couple of years, most recently as head coach at the ICC Under-19 World Cup in New Zealand.
"He will bring a wealth of knowledge from his playing experience across the county and international game, but also a burgeoning reputation as a coach.
"We've been impressed by his leadership, his ability to build relationships, and the high standards and expectations he sets. He is thoughtful and has a very good level of cricket knowledge.
"We should also recognise Sussex's considerable contribution to English cricket through the development opportunities they have provided to coaches such as Jon, Carl Hopkinson, Mark Robinson and Peter Moores."