Essex stalwart Ten Doeschate banned for two matches
Ryan ten Doeschate was reported by umpires Jeremy Lloyds and Steve O'Shaughnessy for breaching disciplinary directives during during his county's clash with Lancashire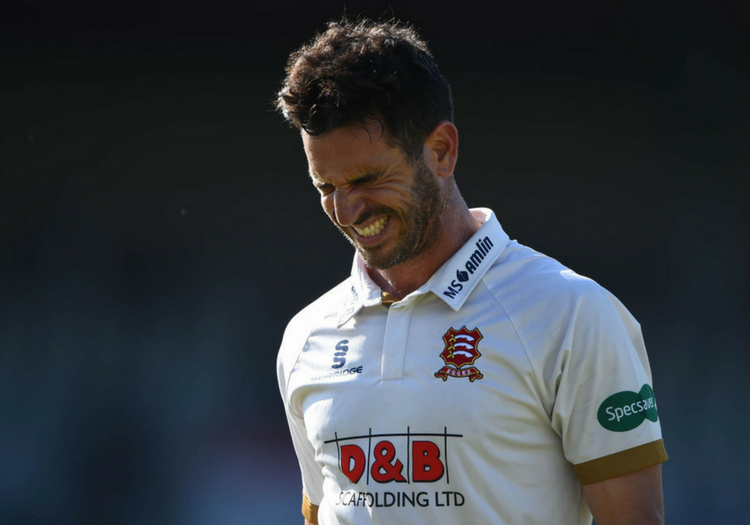 Essex will be without Ryan ten Doeschate for two matches
Ryan ten Doeschate will miss Essex's next two matches after receiving a suspension from the ECB.
Ten Doeschate was reported by umpires Jeremy Lloyds and Steve O'Shaughnessy for breaching disciplinary directives during during his county's clash with Lancashire.
He has been charged with both wilful mistreatment of the ground or equipment and using obscene, offensive or insulting language.
Having committed earlier indiscretions within a two-year period, Ten Doeschate's penalty point haul has reached nine as a result of this latest infraction, sparking an automatic ban.
He will miss the Royal London One-Day Cup game against Yorkshire and, should Essex win against the Vikings, a semi-final clash with Hampshire.
If Essex are eliminated by Yorkshire, Ten Doeschate will be ruled out of the County Championship game against Nottinghamshire, which is scheduled for Wednesday, June 20.
Meanwhile, the Kent pair of Imran Qayyum and Matt Henry have each received a reprimand from the ECB for their actions during their county's game against Essex in the One-Day Cup.
Qayyum was cited for dissent, while Henry has been pulled up for a dangerous delivery.