Clarke, Rossouw and Pearce penalised under ECB Discipline Code
The England and Wales Cricket Board's Cricket Discipline Commission have announced that three cricketers have received penalties under the ECB's Fixed Penalty Directives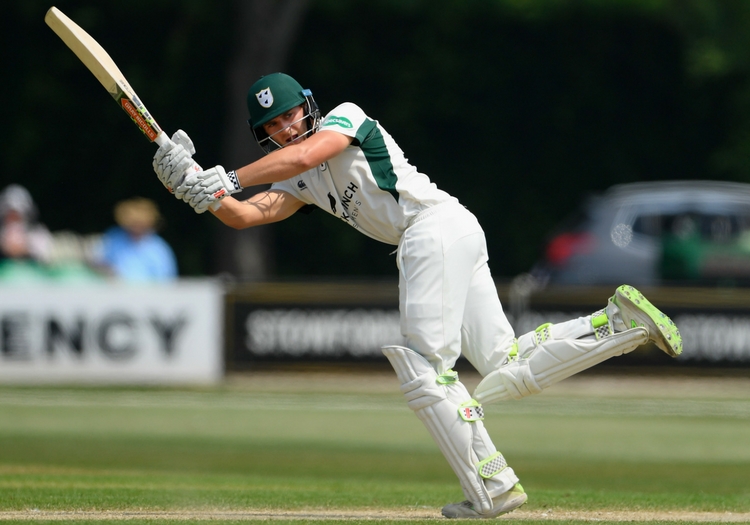 Worcestershire's Joe Clarke, Hampshire's Rilee Rossouw and Cardiff MCCU's Sam Pearce have all been penalised under ECB Discipline Code.
Umpires Ian Gould and Steve O'Shaughnessy reported Joe Clarke during Worcestershire's County Championship match against Somerset last week.
Clarke was determined to have committed a Level 1 breach (wilfully mistreating any part of the cricket ground, equipment or implements used in the match). He receives three penalty points as a result of having committed a previous breach during the past 24 months.
Rossouw was reported by umpires Richard Illingworth and David Millns during Hampshire's fixture against Surrey at The Oval. Rossouw was reported for a Level 1 breach (showing dissent at an umpire's decision by word or action).
Umpires Jeff Evans and Ian Blackwell reported Pearce during Cardiff MCCU's match against Gloucestershire. It was determined that Pearce had committed a Level 1 breach of the Directives (bowling a dangerous or unfair short pitched delivery and/or accidental non-pitching delivery that results in the bowler being disallowed from bowling any further in that innings in accordance with Laws 41.6 and 41.7 and Specsavers County Championship Playing Conditions 41.3 and 41.4).
These penalties will remain on the players' records for a period of two years and the accumulation of nine or more penalty points in any two year period will result in an automatic suspension.