"Below average" Chittagong pitch handed demerit point by ICC
The recent Bangladesh-Sri Lanka Test match featured a match aggregate of 1,533 runs and just 24 wickets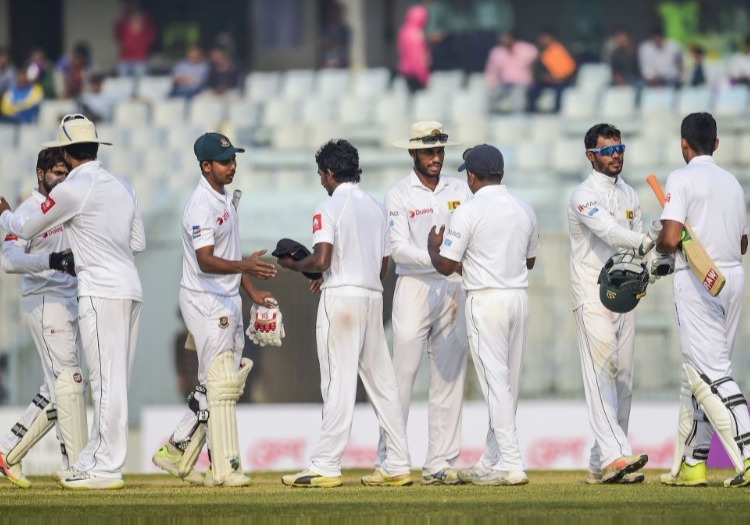 Bangladesh drew with Sri Lanka in Chittagong
The Zahur Ahmed Chowdhury Stadium in Chittagong has received a demerit point from the ICC after its pitch for the recent Bangladesh-Sri Lanka Test match was deemed "below average".
A turgid affair between the sides featured a match aggregate of 1,533 runs and just 24 wickets, leading the match referee David Boon to deliver a scathing assessment afterwards.
"The pitch provided no seam movement to the fast bowlers with the new ball and also lacked carry and bounce throughout the match," Boon's report read.
"The pitch did offer occasional slow turn for the spinners early on, but it did not deteriorate as much as would have been expected as the match progressed, resulting in a pitch that too heavily favoured the batsmen across the five days."
The demerit point will remain on teh Zahur Ahmed Chowdury Stadium's record for five years.
Should the ground receive five demerit points during that period, it faces being prevented from hosting international cricket for 12 months.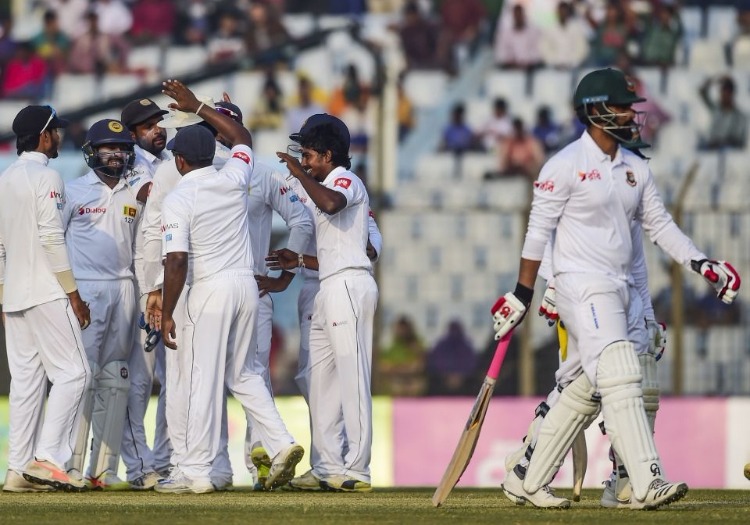 A total of 1,533 runs were scored in the match